Save the elders
The different kinds of abuse senior citizens have to suffer, most often in silence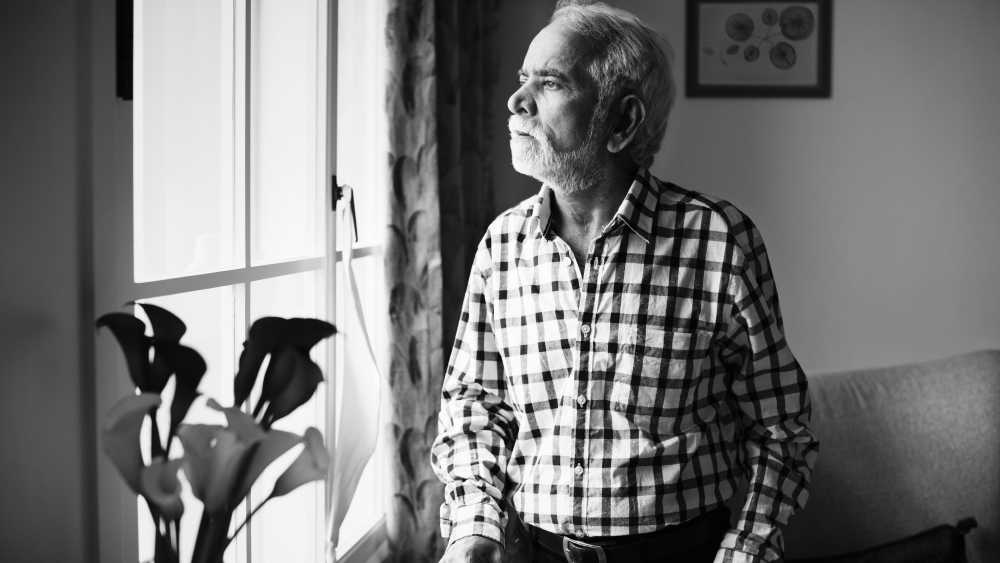 ---
---
The call at our helpline came late at night. The person at the other end was silent. Calling back yielded no reply. A week later Mr Das, an old patient, had gone missing. When we found him some days later, he was reluctant to go back home. After treating him for about two years, it came out that he was locked in a room and denied food in an attempt to "control" his spells of anger.
Mr Das was suffering from dementia, and even though he tried calling the helpline a couple of times to convey his distress, his memory and thinking didn't allow him to do so. Eventually, he made his choice and left home.
June 15 is International Elder Abuse Prevention Day. The World Health Organization (WHO) defines elder abuse as "a single or repeated act, or lack of appropriate action, occurring within any relationship where there is an expectation of trust, which causes harm or distress to an older person". It is a common yet neglected social evil. One in six seniors face abuse globally according to WHO.
Elder abuse can be emotional, psychological, physical, sexual and financial. While physical abuse is obvious, emotional includes blaming, scapegoating, threatening, scolding, insulting, intimidating, denigrating, humiliating, etc. Theft of the older person's assets, misuse of ATM card, chequebook or credit card, power of attorney transfer come are forms of financial abuse. Another form of abuse is neglect. In physical neglect, the essential needs are not catered to by the formal or informal caregiver or other trusted persons, such as wilful failure to turn a bedridden older person (which precipitates bedsores).
Psychological neglect can be explained as tuning out on the person's emotions. The perpetrators may employ force, threat, deception or any other kind of manipulation.
Unfortunately, most cases go unreported. The older adults are unable to report abuse for fear of further harassment or lack of privacy or inability to access authority or lack of awareness of one's rights and legal provisions.  
Abuse happens frequently in old-age homes too. Mrs Dutta, one of the residents of a local care facility once said, "We are made to live as they want, not how we would prefer. You never ask and we never tell!"
However, caregivers are not to be blamed always. The inherent burden of work, demands of personal or professional lives, financial constraints and lack of communication are often the contributing factors for abuse. The fear of "ageing" also plays a role. At times what's done in the best intention is considered restrictive for the older persons if they are not involved in the decision-making. For example, during this pandemic many have been denied their morning-evening walks to keep them "safe". The "imposition without discussion" has led to the loss of their only recreation — when they could meet and interact with their peers.
Are all older people vulnerable to abuse? The answer is yes. However, certain groups are more susceptible — those with long-term illness, memory problems, in care homes and from minority communities. People undergoing abuse may suffer worsening of physical and mental health. Dementia and associated behaviour problems may worsen. Chances of injury and premature death increase. Importantly, elder abuse is a grave injury to their autonomy and self-respect.
Some strategies for prevention are awareness campaigns, screening of potential victims and abusers, sensitisation of school and college-goers in rights of the elderly, caregiver training in dementia care and support, strict regulatory policies to control abuse, accessible reporting system for abuse and improving standard of care at care homes. Enhancing awareness of their rights, dignity, potential health problems and management is a cornerstone to prevent elder abuse. They need to be aware of legislation available (say, the Maintenance and Welfare of Parents and Senior Citizens Act, 2007). Other laws should be modified age-sensitively so as to cater to the needs of those with impaired capacity to make their own decisions.
Routine advertisements or campaigns are needed to make all stakeholders aware. Inputs must be taken from the older people and caregivers to make the laws more sensitive. Support groups will let the caregivers ventilate their difficulties and emotions and, in turn, reducing elder abuse. It requires collective efforts from policymakers, administrators, healthcare professionals, legal bodies, caregivers and the entire population to make an empathic world free of elder abuse.

The writers are psychiatrists at Nimhans, Bangalore
Red flags
Injury marks, scars, bruises, broken bones
Broken daily aids such as spectacles or walking sticks
Malnutrition or dehydration
Prolonged depression
Unkempt appearance or inappropriate clothing
Poor living conditions
Sudden behaviour change or lack of interaction
Sudden change in financial trans-action or doubtful money transfer
Not allowed to talk to the doctor in private
Help at hand
HelpAge India, Agewell Foundation, Alzheimer's and Related Disorders Society of India (ARDSI)