Dial a healer
The pandemic has forced psychotherapists to go virtual but tele-psychotherapy is probably here to stay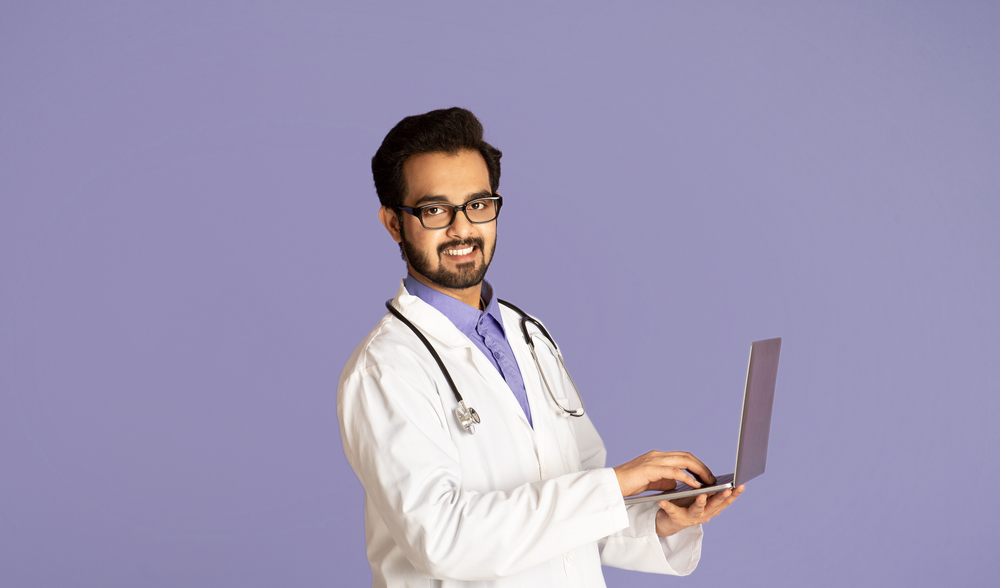 ---
---
The pandemic has forced psychotherapists to go virtual but tele-psychotherapy is probably here to stay, says Prasun Chaudhuri
For nearly two years, Mrs P travelled 30 kilometres each way in a hired car from her home in the suburbs to central Calcutta to meet her psychotherapist. Once every two months, the therapist would listen to how she was struggling with her inability to accept her husband's death in an accident and her guilt at having failed to save him from the fatal fall. In a series of sessions, the therapist gently helped her come to terms with her issues, suggesting behavioural changes and some medication.
Those regular consultations at the clinic created a strong bond that Mrs P came to rely on to manage symptoms of post-traumatic stress and the neurodegenerative disorder that had struck her 10 years ago. But this routine stopped abruptly in end-March when the clinic went almost entirely virtual after the Covid-19 outbreak. Since then, she consults the therapist every month on her smartphone or her son's computer.
"There's no social contact. Sometimes I miss the visit to the clinic where I'd meet the doctor and his friendly assistants," says the 74-year-old. "But now I feel there's a level of comfort at home too. I sit in my favourite chair in my room and talk about things I may not have at the clinic." What she likes best is that she doesn't have to travel all the way to the clinic. For her, stepping out of the home is painful. "I won't mind if this method of distant therapy continues even after the pandemic," she says.
The Covid-19 pandemic has forced many doctors and clinics around the world to adopt telemedicine, with varying results. Some patients are not comfortable with the technology, or can't afford it; others need services that cannot be provided online, say dental care. Tele-psychotherapy, however, is a special case.
The Bangalore-based National Institute of Mental Health and Neuro-Sciences, or Nimhans, the apex centre for mental health and neurosciences in the country, created guidelines for tele-psychotherapy in April. They say, "Tele-psychotherapy is particularly salient in times such as the Covid-19 pandemic, when access to in-person psychotherapy sessions is limited and stress levels high." Although these guidelines were developed in response to the emergent needs of access and continuity of psychotherapy services during this time period, "these are not restricted to this time period and aim to assist clinical psychologists in the provision of competent and ethical tele-psychotherapy services".
Dr Debanjan Banerjee, a geriatric psychiatrist at Nimhans, believes that the pandemic has made virtual or tele-psychotherapy the "new normal". He says, "The concept is not new; previously we would often ask clients after a few in-person sessions to carry on therapy over telephone or online chats. But now people can even start therapy virtually."
Overnight, several experts have begun practising tele-psychiatry, with physicians in metro cities able to reach out to their patients in the interiors — as long as the clients have basic electronic devices and a decent Internet connection. For Dr Sunita Patel, a counselling psychologist based in Mumbai, "Going virtual at this moment of crisis has helped reach out to a lot of vulnerable people who need immediate help." Since distance is no longer a barrier, she can reach out to clients across India and even abroad. She believes tele-psychotherapy is actually a blessing for the elderly who can't step out of home at present and risk getting infected.
"For many of them, it helps to connect to the doctor from the comfort of their home," she says. From a clinical point of view, a therapist can often learn more over a video call than in person because the expert can see people in their natural habitat — where they live, how they interact with others. In contrast, a visit to the clinic can be uncomfortable and a lot more stressful for some people.
But there are several downsides to tele-psychotherapy too, says Dr Banerjee. "Going virtual weakens the 'therapeutic rapport' that you build with your client. You miss the rich dimensions of gestures, body language and other non-verbal expressions."
Mrs P recalls how tears had welled up during her first few sessions at the clinic. The catharsis helped her cope better with her trauma. You cannot expect such emotional expressions in video interactions.
"Then there are elderly people who cannot see or hear, or are not comfortable with new technology. Connectivity issues and finding a private corner at home is also a challenge for some people," says the doctor. Besides, not everyone can benefit from psychiatric care from a distance — such as people who are deeply delusional, scared or paranoid.
"This is certainly a double-edged sword," says Dr Banerjee, who is part of a countrywide study to measure the effectiveness of tele-psychotherapy. But for now, the downsides are of lesser concern to people like Mrs P who has got used to tele-therapy.