Brave the Wave
Viral storms will take their natural course but we need to be better prepared, mentally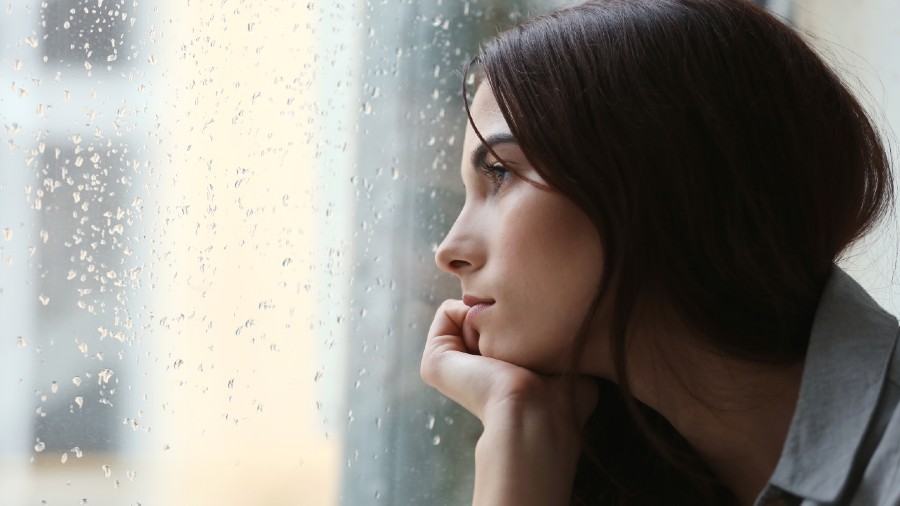 ---
Published 07.07.21, 01:09 AM
|
---
There are deaths and dying all around, it looks like war," said one of the middle-aged callers of our distress helpline. A young student asked, "When am I going to get my life back?" Seniors worried about dying alone. Right from the outbreak of the pandemic to now, cases of domestic violence and elder abuse have been on the rise.
Clearly there is an increase in depression, anxiety, sleep disturbances, and post-traumatic stress among people. Frontline workers, socio-economically backward classes, migrant workers, homeless individuals, older persons and sexual minorities are at an increased risk. For many, it is an existential anxiety — of survival without basic amenities — as compared to the anxiety of contracting infection among the more privileged groups. People with pre-existing mental illnesses worsened due to the long-term stress, lockdown, lack of social interaction, reduced access to mental healthcare and limited availability of medicines.
The long-term impact of this persistent trauma and fear, especially with the second wave, may lead to further adverse consequences of mental health, those that can outlast the pandemic. One of my patients, Mrs Munshi said, "It seems never-ending. Just when we thought we had enough, there came the second wave. Now, news of the third wave has filled the air. Survival seems like a challenge!"
We have been exposed to death, dying, hospitalisations, shortage of beds, limited supply of oxygen cylinders, severe symptoms, poor social support, food and housing insecurity, unemployment and grief. Each factor contributes to "death anxiety" and a feeling of uncertainty. With multiple theories on the spread of virus, its transmission, choices of vaccination, curative treatments, misinformation is fairly common. This adds to the anxiety.
The nature of anxiety varies. A frontline healthcare worker is worried about transmitting the infection to his or her family, a son is afraid of infecting his elderly parents, a police officer is afraid of getting infected while working in the crowd, an older adult is anxious about dying in the absence of children who are miles away, an affected individual does not know if he or she will get a hospital bed, a breathless individual is apprehensive of oxygen supply, and so on. Besides, there is the constant uncertainty of education, livelihoods and future.
Masked faces rarely can communicate smiles and expressions and distancing deprives us of physical touch.
Few other dimensions of anxiety are survival needs of the stateless and homeless people who have next to no housing or dignity, let alone masks and hygiene aids. For them, the human rights crisis is more challenging than the virus.
A recent study published in Lancet has also shown an alarming rise in psychiatric problems in those affected by Covid-19, especially if the infection is severe. Stress-related anxiety, suicidal thoughts, financial concerns and loneliness are other examples.
As the domains and contexts of anxiety differ, we are forced to realise that contrary to the popular portrayal, the virus is not a "great equaliser" but has rather widened the crevices of social inequality.
There are various ways to maintain emotional health and immunity (see box). Seeking and providing support foster resilience, especially empathy and concern for the lesser privileged. It is natural to feel distressed during such a crisis, but "fear" won't help. Acceptance of the anxiety, sharing feelings, expressing them through a medium of your choice (painting, writing, etc.) and cherishing the small happy moments go a long way in mitigating the mounting stress.
Lastly, mental health has been a neglected area, pandemic or not. It is vital to seek professional help if the distress is interfering with your daily routine or there are continuous feelings of worry, sadness, irritability, anger or thoughts of self-harm. Lives and living are constantly changing; we are all in need of help at some time or the other to deal with these challenges.
The writer is a psychiatrist at Nimhans, Bangalore
How to cope
• Control use of media
• Avoid information overload
• Don't indulge in or spread fake news
• Triple boost (nutrition/sleep/exercise)
• Yoga/meditation/walking
• Avoid excessive alcohol/smoking as stress busters
• Maintain a daily schedule
• Maintain virtual social connections
• Enjoy 'me' time
• Nurture old hobbies and family relationships
• Don't lose hope
• Help those who could do with some
• Seek professional help for mental health issues without delay.