Give your immune system a boost
Herd immunity may eventually be the only solution to Covid-19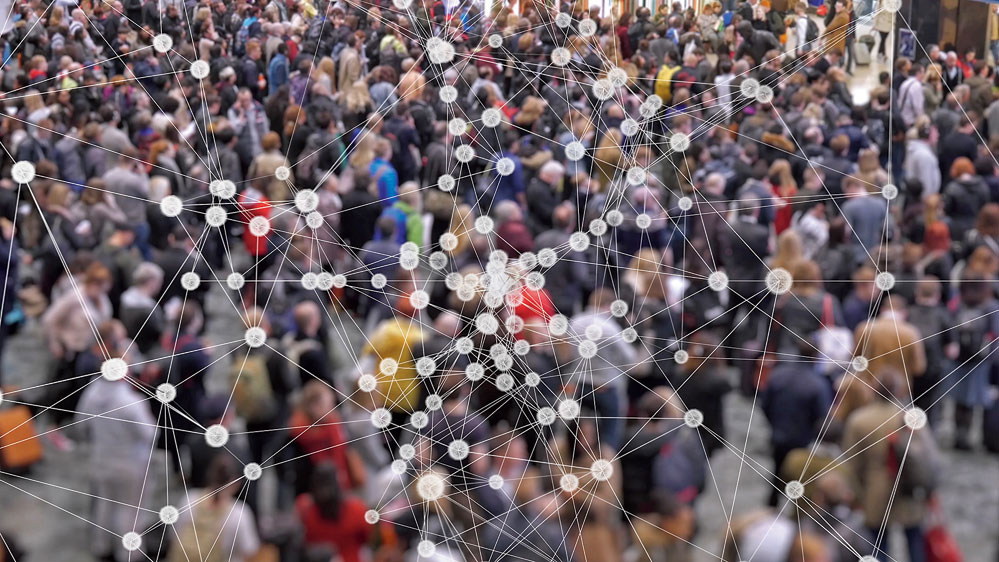 Keep calm and don't listen to rumours and don't freak out if you think you have been infected or exposed to the virus
iStock
---
Published 22.04.20, 07:07 AM
|
---
It has been nearly a month since India went into a nationwide lockdown, using social distancing to counter a seemingly invincible virus. And crucial as it is, it is increasingly becoming apparent that distance alone won't be enough. In this context, the phrase being bandied about globally and being touted as a more potent solution is "herd immunity". According to New Delhi-based nutritionist Dr Swati Srivastava, "Herd immunity can counter Covid-19, especially in countries where young people make up a large percentage of the population. The immune system of the young is stronger, their mortality rates remarkably low and their recovery time is also less."

But there is little consensus on herd immunity. Vinit Mathew Baptist, founder of Zest Fitness Studio and co-founder of National Fitness and Nutrition Academy, says, "For herd immunity to work in India, around 70 per cent of the population needs to be infected. If such a large proportion of our population is infected, it is by definition not prevention. And being hopeful that 70 per cent can be reached by just infecting young people is absurd. If only young people are immune, you would have clusters of older people with no immunity at all, making it incredibly risky for anyone over a certain age to leave their house. Until we have a vaccine, herd immunity as a preventative strategy will not work."
As these debates unravel, here are things we need to do to fortify ourselves against the coronavirus.
Distancing and hygiene
Piush Pandey, a medical officer at ILS Hospitals in Howrah — which is treating Covid-19 patients — cannot emphasise enough the need to stay away from crowded places at all costs. If you have to step out to buy essentials at the market or from vendors, keep sufficient distance, cover your mouth and if possible, wear gloves.
Wash all fruits and vegetables thoroughly. Anything being brought into the home from outside such as milk packets, groceries and packaged bread should be sanitised. Use alcohol-based sanitisers as they are effective against surface microbes and viruses. Srivastava advises that footwear worn outside should not be brought inside the house.
Improve lung capacity
Boosting lung capacity is an important part of getting ready for a face-off with the coronavirus. Says Pandey, "Habits such as smoking should also be paused for now as the virus hits the respiratory system and we need strong and capable lungs." Srivastava adds, "Try to do at least 30 minutes of physical exercise at home — breathing exercises, yoga, pranayama, skipping and so on. Even a simple exercise of inhaling and exhaling for 10 to 15 minutes daily, will improve your lung capacity." It would also make sense to avoid binge eating or eating food that is difficult to digest. This could lead to weight gain which in turn would impede breathing.
Dietary measures
Pandey suggests increasing protein intake as well as taking supplements of Vitamin C, B complex and zinc. The fruits that are rich in Vitamin C include orange, kiwi, lemon, guava, papaya and strawberries. Green vegetables, especially broccoli, cauliflower and capsicum are rich and natural sources of Vitamin C too. Dry fruits such as almonds, walnuts and pumpkin seeds are also good. But Srivastava feels the three magic foods in our kitchen that must be consumed regularly are garlic, ginger and turmeric.
In fact, she has a list of healthy things to consume that will improve immunity and help fight against influenza viruses, including coronavirus. That includes lemon juice in warm water taken twice or thrice daily, amla in the form of juice or candy or dry amla with warm water and wheatgrass juice that is readily available in the market. "If someone is lucky enough to have giloy (an ayurvedic herb), he or she can use it to boost his or her immunity level," Srivastava adds.
It is important to remember that no specific food or supplement can prevent one from falling prey to coronavirus but one should maintain a healthy, balanced diet for a good immunity system.
Keep calm
Finally, keep calm and don't listen to rumours and don't freak out if you think you have been infected or exposed to the virus. Says Pandey, "The first thing is to not panic. Observe the symptoms, self-isolate and if you continue to feel uneasy, consult a doctor." Doctors are helping out patients even over the phone during this pandemic. Visit a hospital only if you have the symptoms of coronavirus and even then only when it is absolutely necessary. At such times blindly overburdening emergency rooms will have dangerous implications and might help spread the virus further.