Close to schools lurk killer-stick suppliers
Survey rings cigarette and tobacco alarm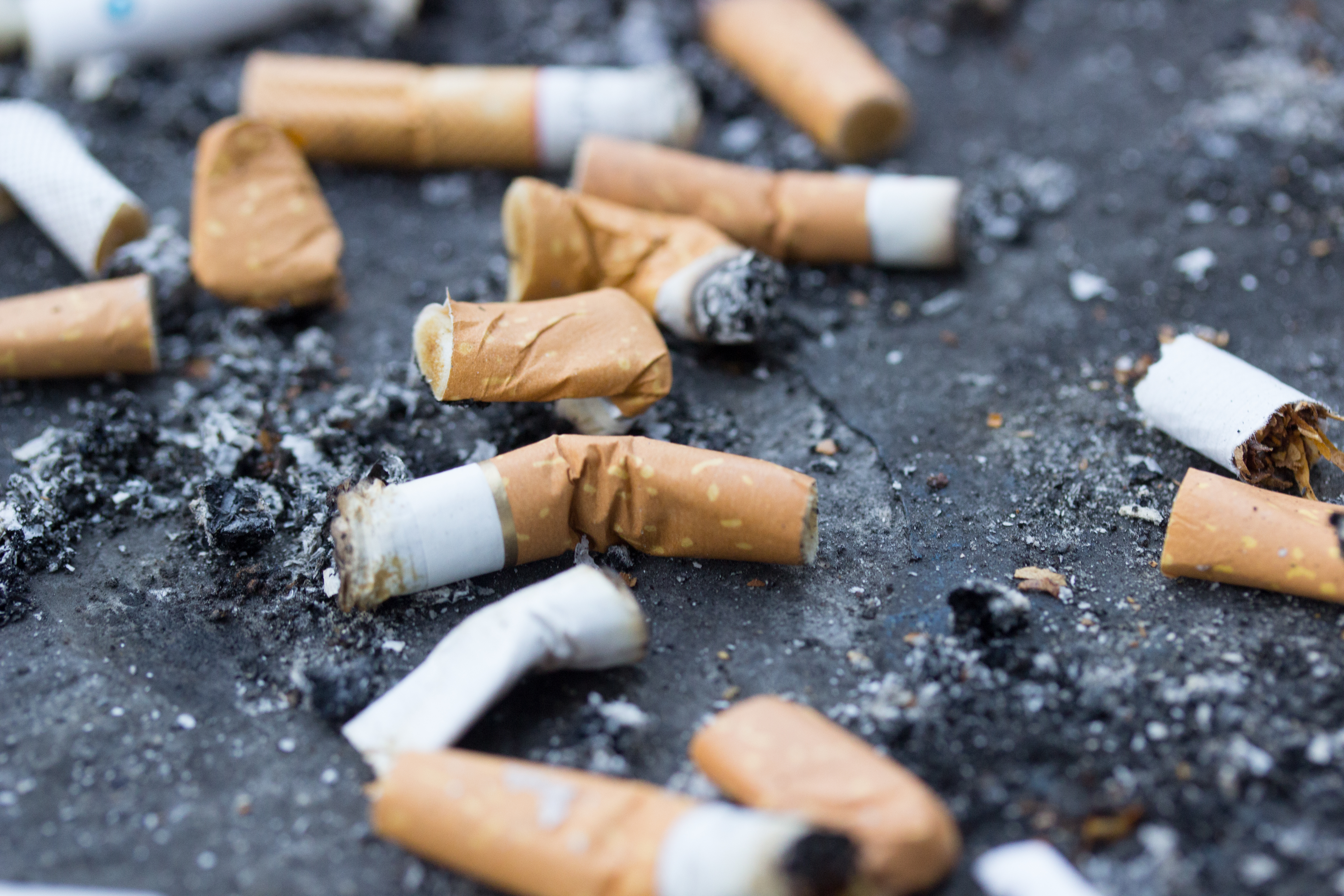 The survey of 487 points of sale around 243 schools in six states has found 233 of these vending tobacco products.
Shutterstock photo
---
New Delhi
|
Published 16.01.19, 10:21 PM
|
---
 A 20-city survey across the country has found multiple tobacco companies selling cigarettes through vendors within 100 metres of school premises, consumer health groups said on Wednesday, calling for government action against such violations of India's tobacco control laws.
The survey of 487 points of sale around 243 schools in six states has found 233 of these vending tobacco products. It has found tobacco advertising through posters or other means at 34 per cent of these 233 points of sale.
Conducted by the non-government Voluntary Health Association of India and Consumer Voice, the survey covered schools in six states — Assam, Delhi, Gujarat, Madhya Pradesh, Tamil Nadu and Telangana.
"The sale and promotion of tobacco within close proximity of schools violates existing regulations — our survey reveals lack of enforcement," said Bhavna Mukhopadhyay, chief executive officer with the VHAI, releasing the survey's findings.
The Union health ministry had in September 2017 issued an advisory to states, recommending that municipal authorities should license tobacco vendors and suggesting that tobacco sales points should not be allowed to dispense toffees, candies, biscuits, chips or soft drinks.
An assessment by the VHAI's network indicates that only a few municipalities in some states such as Bihar, Jharkhand, Kerala, Maharashtra, Rajasthan and Uttar Pradesh have implemented the licensing advisory, Mukhopadhyay said. "There is some action in some states, but it is clearly not enough."
In the survey, field investigators equipped with mobile phones looked for advertisements, sales and display on tobacco products at points of sale within 100 metres of schools. They covered areas in Assam (Dibrugarh, Jorhat, Guwahati), Delhi, Gujarat (Ahmedabad, Jamnagar, Rajkot, Morbi), Madhya Pradesh (Bhopal, Gwalior, Indore, Jabalpur and Sagar), Tamil Nadu (Chennai, Coimbatore and Pudukkotai) and Telangana (Hyderabad, Mahbubnagar, Karimnagar and Warangal).
"Our investigators also observed incentives for tobacco product purchases and retailer sales at many points of sale around schools or their playgrounds," Mukhopadhyay said. The most common incentives were price discounts of up to 37 per cent or the distribution of free tobacco products.
Many of the points of sale featured tobacco advertising through posters or branded umbrellas or carts. Some had LED television screens inside the shops displaying tobacco products.
Public health experts have long argued that prohibiting tobacco product sales around schools is an effective measure to curb youngsters from experimenting with tobacco.
"There is strong evidence that when access and affordability is curtailed, fewer young people experiment with tobacco," said Monika Arora, director of health promotional division at the Public Health Foundation of India, who was not associated with the survey.
The VHAI-Consumer Voice survey found many vendors selling single cigarettes or single bidis, the low cost of single sticks enhancing children's access to these products. The survey found single stick sales in 90 per cent of the 233 tobacco points of sale.
India's tobacco regulations prohibit direct and indirect advertisements of tobacco products but do not ban "in-pack," "on-lack" or "point of sale" advertisements. Health experts say point of sale advertisements of tobacco products have increased since the implementation of the law in 2004.