Change the game of youth physical development
We should help kids become anti-fragile as opposed to successful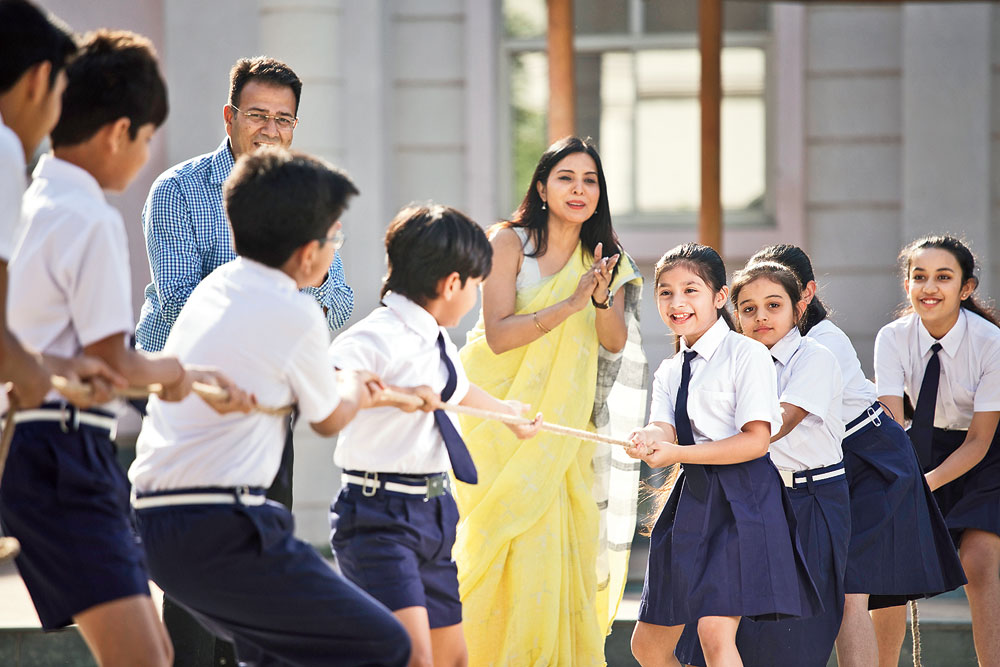 ---
---
Youth physical development is one of the most discussed topics worldwide. There is a lot of research supporting the importance of physical development in youth. A holistic physical development programme can help children and adolescents improve their sports performance, reduce the likelihood of growth-related injuries and, most importantly, improve psychosocial aspects of health. However, the influence of gender stereotype, outcome-focused fitness trends and the need for instant gratification can make the physical development journey a daunting one. Athletic prowess aside, physical development through movement should be an integral part of every kid's life. A significant part of our brain is devoted to movement. Therefore, movement plays a crucial role in overall brain development.
Apart from the physical threats — obesity and diabetes — observed among children today, psychosocial factors, such as lack of enjoyment, poor physical self-concept and lack of perceived competence, can negatively impact a child's life. Hence, providing the resources to explore movement will be an integral part of helping more children and adolescents be active. But resources alone mean nothing if we do not introspect the psychological and social factors of physical development. Let us look at some important factors that can help children and adolescents enjoy their physical development journey.
Environment
One of the biggest challenge children face today is the adult's influence on the environment they play in. Parents and coaches often want their children to align with the norms set by them and the society in general instead of letting them express. This takes away their freedom to solve problems, be creative and learn new skills. Children are excessively coached with lots of instructions too early, often they either lose interest or become too dependent.
Tip for parents and coaches: Make sure children get enough unstructured and semi-structured playtime. As long as basic health and safety measures are taken care of, children should be allowed to play the way they want with limited instructions.
Gender stereotype
There is no such thing as boy versus girl when it comes to choosing sport/physical activity, particularly till the age of 12 (approximately time for puberty in girls) and 14 (approximately time for puberty in boys). Research has shown that till they reach puberty, there is not much difference physically between the genders. However, once they reach puberty, due to hormonal changes and psychosocial factors, they can have their own preference for sport and physical activity. But even then, it should not be based on the social dogma we have created, that is, physically demanding tasks for boys and less physically demanding for girls.
Tip for parents and coaches: Provide boys and girls the equal opportunity and avoid telling them how their gender should behave in relation to the other.
Attitude
Attitude over time can build the character of a child. Ability to work well with others, lower sense of entitlement, having ownership in the daily things they do, curbing the urge of instant gratification and treating others with kindness and respect can go a long way for any child. This is an important space where parents, coaches, and teachers collectively need to provide the right resources. Attitude is not about doing things right when people are watching but rather when no one is watching.
Tip for parents and coaches: Practice what you preach, kids observe things fast. If we do not believe in what we say to them, it will never stick.
Outcome focused
From academics to fitness, we tend to be obsessed with the end product. So much so that we lose sight of enjoying the process. The outcome can help people get motivated but excessively relying on the outcome can make a person fragile due to the expectations. Therefore, it is okay if a kid is not a class topper, not the fastest runner in the school and does not get picked for the first 11 cricket team. Strength of one kid can be the weakness of another and vice versa. Success and failure are the two sides of the same coin and sometimes it is how we perceive things that matter more because no one can predict a successful life based on a few tests that we have created.
Tip for parents and coaches: Next time you go to pick up your kid after a match, ask him/her about the experience and not what they achieved, and see what you find out.
It is important that we help kids become anti-fragile as opposed to successful because in most cases success means aligning to the standards of another person. Who knows by becoming less fragile they might become more successful.
Kaushik Talukdar is the founder and CEO of Athlete Institute (www.athlete. institute), a PhD scholar (AUT University) and the author of Sports Fit: Bridging the gap between research and practice. You can follow him on Twitter @coachkaushik or email at kaushik@athlete.institute