As summer arrives, focus should be on vitamin A and immunity
Ancient texts have clearly mentioned the dos and don'ts of a particular season. But we seem to have forgotten these basic lessons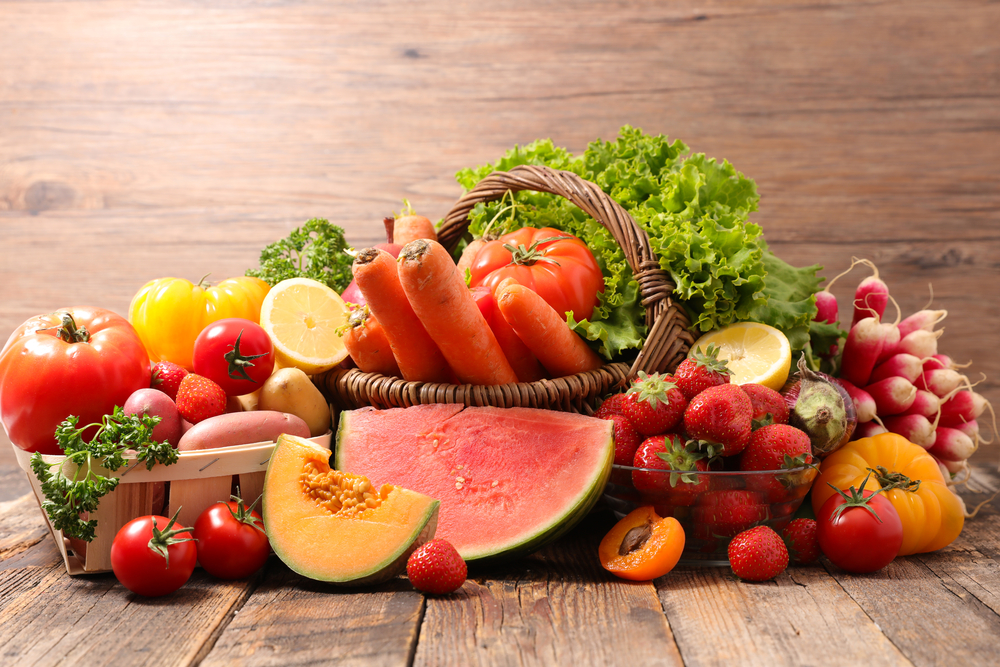 ---
---
The present scenario is making us consider health-related issues far more seriously than ever before. The age-old Indian system of Ayurveda has always advocated maintaining one's health. This can be achieved by following the basic disciplines of daily routine (dincharya) and seasonal cycles (ritucharya). The hour of crisis has made us rethink and value our health far more than before. If we look at statistics of the people who have fallen in the category of fatalities, most had pre-existing lifestyle disorders. There is so much to learn and take from this pandemic for the future.
The ancient texts have clearly mentioned the dos and don'ts of a particular season. But we seem to have forgotten these basic lessons and have adopted a very casual approach.
Now we are in Vasant Ritu, which is spring season. During this season, when we are transitioning from winter to summer, our immune system is weaker and our digestive fire is at an all-time low. It is advised to consume easy-to-digest food, such as moong dal, masoor dal, sabudana, khichri or old wheat and barley. We should stick to eating fruits that are seasonal and food that is local. They are comparatively cheaper and easily available in spite of a lockdown. They are environment-friendly too because of lesser carbon footprint.
Nature blesses us with seasonal foods, be it vegetable or fruits naturally fortified with vitamins and minerals that we need during a particular season. Also, as per Ayurveda, during this season we should consume fruits and vegetables which are slightly bitter, astringent and pungent, like spinach, green leafy vegetables, carrots, tomatoes, kachnar ke phool, moringa leaves, neem leaves, garlic and ginger. Seasonal fruits include papaya, guavas, rasbhari (cape gooseberry), strawberry, mulberry, jamrul, pomegranate and sweet lime.
Vitamin A and immunity
The fruits during the current season are loaded with vitamin A, which is a fat-soluble vitamin. It is also known as an anti-inflammation vitamin. It has a very important role in enhancing the immune function of our body. It has been proven that vitamin A has a therapeutic role in treating several infectious diseases. This is the perfect time to consume seasonal fruits and vegetables, like pumpkin, carrots, dark green leafy vegetables, guavas, mulberries and so on. Like I mentioned earlier, vitamin A is a fat-soluble vitamin. So make sure you add some good fats to your diet. Also, for this season, mustard oil, freshly made white butter and ghee are perfect. You can also include nuts and seeds, which are rich in omega-3 and omega-6.
Incorporating honey and turmeric is also a great idea because of its anti-inflammatory and antiviral properties. We can also add spices, such as pepper, clove, cinnamon, cumin, bay leaf and so on. We should refrain from eating processed and packaged food.
Also, it's important to eat small meals and simple freshly cooked meals that are easy to digest. Seventy-five per cent of our immune system is the gut. A clear, healthy gut improves our overall energy levels and strengthens our immune system. Foods which are difficult to digest should be avoided, such as refined flour, urad dal, rajma, chhole and paratha. Avoid sweets and much of dairy during this season; do not get tempted by easy-to-cook meals and instant noodles. Try and cook some basic food items at home. It will keep your body and mind healthy.
Lifestyle tips for the season
Avoid sleeping during the day. While we all are working from home, it's the best time to reset our circadian clocks. Make a schedule for bedtime. Stop using gadgets one hour prior to going to bed. This will help you get deep sleep and will not make you feel lethargic during daytime.
One should use warm water for bathing during this season and drink lukewarm water throughout the day.
It is always good to work out but make sure you don't overdo it. Over-exercising does damage our immune system. This is also the flu season and if you have any symptoms, it's best to get some rest. A lot of us are watching online videos and working out. Make sure you maintain the right posture and don't injure yourself. Practise simple exercises, like squats and lunges. One should practise deep breathing and yoga.
Gargle with salt water before you go to bed. You may also practise oil pulling to keep toxins at bay.
Most importantly, maintain your calm and practise mindfulness. Each day, do your bit towards achieving a better you and we all shall overcome the tough times. We all should remember we are in this together. It's a great time to do everything that we have always wanted to do. But that everything begins from a healthy you.
Shikha Prakash is an Ayurvedic consultant at Padaav Speciality Ayurvedic Treatment Centre, Dehradun, and a visiting consultant at AMRI Hospital, Dhakuria