Alert on stent, bypass surgery
Stable Angina study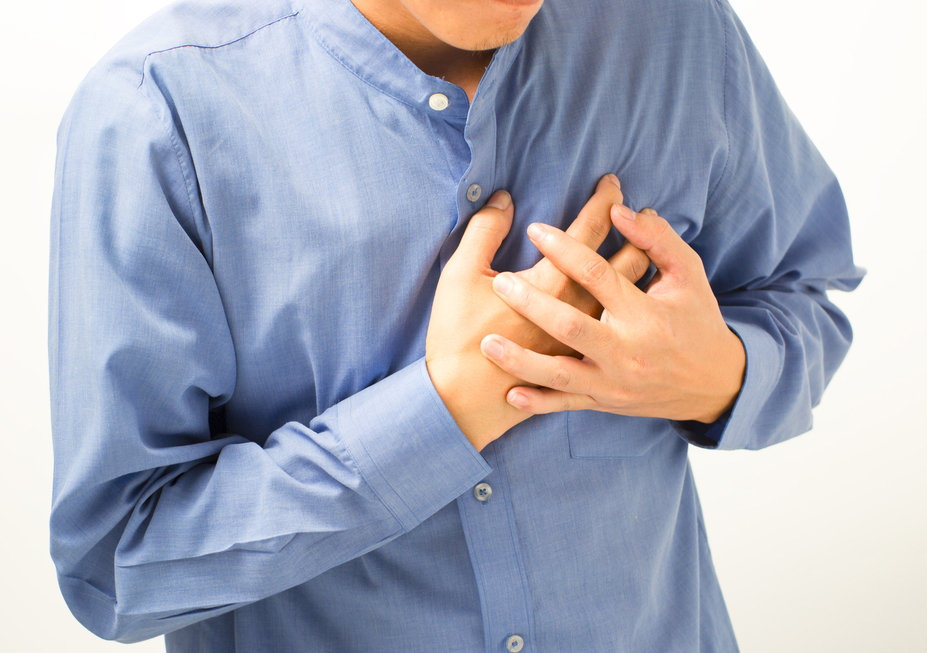 ---
---
An international study with significant participation from India has found no extra benefits from coronary stent implants or bypass procedures over strategies that use medicines and lifestyle changes to treat moderate or severe heart disease.
The study involved 320 sites worldwide, including 19 government and private Indian hospitals. It found no reduction in heart attacks or cardiovascular deaths among patients who had received coronary stents or bypass procedures compared with those treated only with medicines.
The results imply that routine invasive procedures — stents or bypass surgeries — when added to medical therapy and lifestyle changes fail to reduce major adverse cardiac events.
On Saturday, the researchers presented their findings at the American Heart Association's scientific meeting.
Cardiologists cautioned that the results applied only to patients with chronic stable angina, marked by brief episodes of pain and squeezing or tightness in the chest after physical exertion or stress.
They said these results did not apply to patients experiencing heart attacks or suffering from unstable angina that occurs at rest or with little exertion and does not get relieved with medicines.
For these patients, they said, a stent or a bypass may be a life-saving procedure.
"These findings have huge ramifications for India and other countries," Balram Bhargava, a senior cardiologist and the study's principal investigator in India, and currently the director-general of the Indian Council of Medical Research, told The Telegraph.
Cardiologists estimate that a significant proportion of patients with chronic stable angina are currently prescribed coronary stents or bypass operations.
Figures collected by the Cardiology Society of India show that around 74,926 (19.3 per cent) of the 387,416 patients who received stents across India during 2017 had chronic stable angina.
The results suggest that these patients could have been treated through optimal medical therapy — a combination of medicines such as aspirin, anti-lipid statins and anti-blood-pressure drugs — to achieve the same level of protection available from invasive procedures.
The International Study of Comparative Health Effectiveness with Medical and Invasive Approaches (Ischemia), funded by the US government and led by researchers from the New York University Grossman School of Medicine and Stanford University, had tracked 5,179 patients in 37 countries.
"India had a very significant role in the study, accounting for around one-fifth of the patients observed," said Bhargava, who has himself been an interventional cardiologist and had pioneered the development of low-cost indigenous coronary stents.
"We've seen major advances in medical therapy over the past 10 or 15 years. The message is simple: for patients with stable angina, it's time to stop messing around with invasive procedures."
Ambuj Roy, professor and senior cardiologist at the All India Institute of Medical Sciences, New Delhi, one of the study sites in India, said the results were not entirely surprising because multiple studies had earlier revealed the benefits of optimal medical therapy.
"But these results would justify a change in clinical practice," Roy told this newspaper. "The study's large size and its design to directly compare the benefits from two sets of treatment strategies warrants the selective use of invasive procedures."
Roy added: "In emergency situations, including unstable angina or a heart attack, catherisation and coronary stent implantation is a life-saving procedure."
Among the patients tracked by the study, 44 per cent experienced angina several times a month and 22 per cent had angina episodes daily or weekly.
The study recorded heart attacks or cardiovascular deaths in 11.7 per cent of the 2,588 patients who had received stents or bypass procedures, and in 13.9 per cent of the patients treated with only medicines and lifestyle changes. The difference was not statistically meaningful to rate invasive procedures as better than medications.
"In line with evidence from previous studies, our results suggest that the routine use of heart procedures was not superior in reducing risk… compared with treatment only with optimal medical therapy," Judith Hochman, the study's chair at New York University Langone Health, said.