Ugly Dolls: Its neon colors reminds you of Candy Crush
Seems like a caffeinated weekend project for everyone involved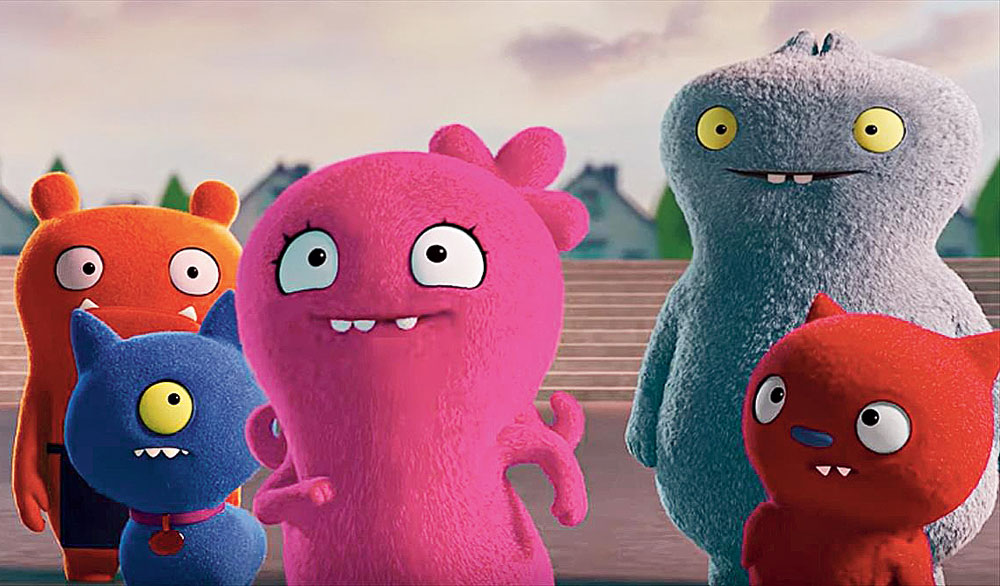 Idiosyncrasies of appearance and personality are not "ugly", but rather emblems of awesome individuality
A still from the film
---
Published 03.05.19, 02:11 PM
|
---
Adults who regularly buy children's gifts will recognise the denizens of the movie Ugly Dolls, the plush toys of the same name. Milder in design than old-school troll dolls, these figures have a message: Idiosyncrasies of appearance and personality are not "ugly", but rather emblems of awesome individuality. The relentless positivity of this fable is put across with such bounce-house energy that children in the audience may be bludgeoned into submission instantly. (It made this adult's teeth hurt).
Here, Moxy, the most cheerful doll in Uglyville, wakes each morning just knowing there's a child for her in "the big world." Moxy and some of her misfit pals set out to find said big world, only to be obstructed by the Institute of Perfection, a land of pretty dolls presided over by a pert-nosed, golden-haired paragon, creatively named Lou. He and some mean-girl dolls in his thrall will stop at nothing to thwart Moxy and her dream.
These characters are voiced by some of the most prominent names in pop music: Kelly Clarkson, Janelle Monae, Blake Shelton, Charli XCX, Pitbull and Nick Jonas, to name but a few. Comic talents such as Wanda Sykes and Gabriel Iglesias also feature. Yet every aspect of this computer-animated movie directed by Kelly Asbury seems equally overdetermined and tossed-off, as if it were a caffeinated weekend project for everyone involved.
The neon colors bring to mind what a Candy Crush movie might look like, while the never-ending songs are cute, flavourless paeans to self-love. Individual scenes evoking The Lego Movie and Toy Story 3 feel like lifts rather than homages, and are blatant to the extent that your older kids might even notice.