Tribute: Adieu Godard director Amartya Bhattacharyya says 'adieu' to Jean-Luc Godard
Legendary French filmmaker Jean-Luc Godard passed away today at age 91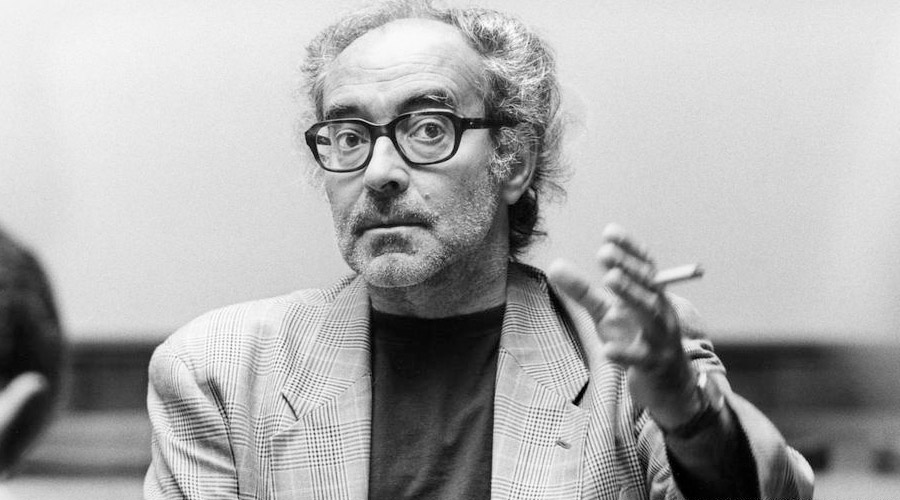 ---
Calcutta
|
Published 13.09.22, 06:18 PM
|
---
I was stunned when after a couple of promotional posts on my film Adieu Godard, I suddenly saw a film critic's post on Facebook saying that Godard is no more. It hit me in a way I can never express. It took me some time to recover my senses. I never thought I would be actually bidding 'adieu' to the master to whom I've dedicated the film.
Jean-Luc Godard can't be expressed in text, nor in any discrete form. He is the only definition of himself. Anyone exposed to his films will know what I mean. He destroyed, he created, he triumphed. And he did so in a way that he became an institution and, at the same time, the face opposing all institutions.
I had been exposed to his cinema rather late. But when I did get exposed, Godard became an addiction. He stimulates the intellect like none other. Be it his early films or his later films, I've felt greatly enriched watching them. What he says in his films is important, but what hit me even harder are the connotations that he subtly leaves behind. His unsaid text adds more meaning to his films than the text itself. He is a rare auteur, a very rare one, who knew how to continuously deconstruct himself. Not just a filmmaker but a revolutionary
Godard is not one of those filmmakers who are over-obligated to the traditional. He dared to question and take the status quo head on. He is not just a filmmaker but a revolutionary. He has shown the world that any power or hegemony can be challenged, even Hollywood. Through his films and words, he was, is and will remain an epitome of courage, boldness, art and intellectual fire. 
His cinema could rise way above the content, so much so that many would look at Godard more as a form of cinema than the content he created. His cinema is a testimony to a harmonious marriage between form and content, aesthetics and power, objectivity and subjectivity, thesis and antithesis, sensitivity and intellect. He was political, yet not a propagandist. His omnipresence in his films and sheer indulgence took several critics by surprise, but he, being Godard, took cinema to a height where his critics would only make a mere mockery of themselves.
Godard's impact on me
As a filmmaker and a film lover, I'm deeply indebted to Jean-Luc Godard for instilling the love of cinema in me. I was not too moved by the cinema that was playing all around. I was quite uninterested in cinema till Godard occurred to me. 
He proved the power of the audio-visual medium and took things beyond the obvious. I would be thoroughly dishonest if I say he inspired my filmmaking style. But I would be even more dishonest if I say he had no impact on me. He definitely blew my mind with every film of his that I've watched till date. He shook me, he woke me up whenever the filmmaker in me was sleepy. His radical style fuels the passion in me. And I'm sure he would have done that to any filmmaker who has ever been serious about their films. 
Godard's association with French New Wave cinema is obvious, but I wouldn't want to confine him within the space of French cinema. He is there in every wave of cinema in every corner of the world post '60s. His style and signature inspired and influenced films and filmmakers around the world, including India. Would I be laughed at if I say I've seen some signature style of his even in a few mainstream Bollywood films? 
In the course of my hasty expression, I've mixed up the tenses. No, I wouldn't correct it. It hurts my fingers to type that he 'was' because deep within me, I know that he still 'is' and shall always be.