Stories on song
Farhan Akhtar on how his life echoes through his first independent music album — Echoes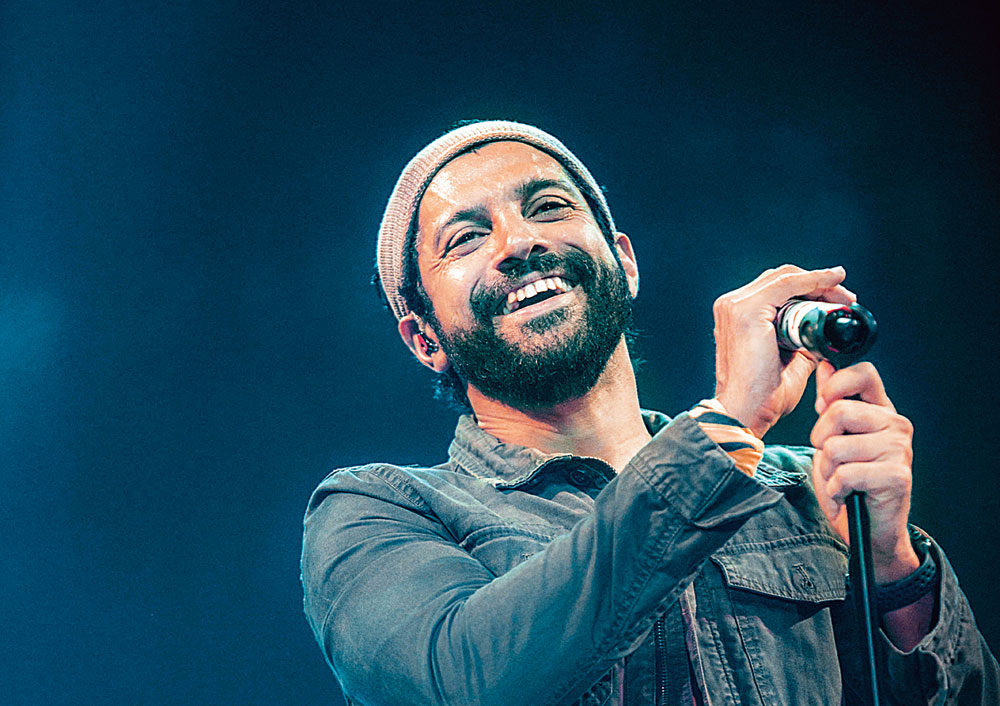 ---
---
You surely can't put Farhan Akhtar in a box. The filmmaker and actor who redefined music in Bollywood with the rock musical drama Rock On!! in 2008, just released his first independent English music album — Echoes — globally on April 12. Recorded in Milan and produced by Grammy-winner Tommaso Colliva, all tracks have been written and composed by Farhan and are a reflection of his personal journeys. The Telegraph chats with Farhan.
What can listeners expect from Echoes?
The music will really speak for itself. It's a collection of songs that I've written over the last five-six years, couple of them are a little bit older. It really reflects my training over the last few years; these are songs that are talking about basic human emotions, like love, loss, moving on, hope, optimism, feeling joy… these are basic things but I do hope that people listening to it would be able connect to the emotional content of the music.
Apparently, each song holds a special meaning in your life. How different are they from one another or is there a thread binding them?
Somebody has to listen to the songs to kind of get a sense of what the songs are doing. It's very difficult to tell you how one song is different than the other but it is a very personal and intimate album in the way that we have produced it, the way Tommaso has engineered it... got me to sing it. It needed to have a very intimate friends-sitting-together-in-a-room sort of a feel and that's what we have tried to maintain on the album.
Four songs were out before the full album released — Rearview Mirror, Why Couldn't It Be Me?, Seagull and Pain or Pleasure. What's been the response so far?
It's been encouraging. This is my first independent artiste album that I'm putting out… it is a different world. Of course, things take their own time... first, to understand what is it that you're trying to do. The association — especially in India — with films and film music is so strong, sometimes it can work for you and at times it can work against you. People listening to the music is what is important and that's all I can request and hope that people would do… to base their opinion on me as an artiste and on the music after they listen to it.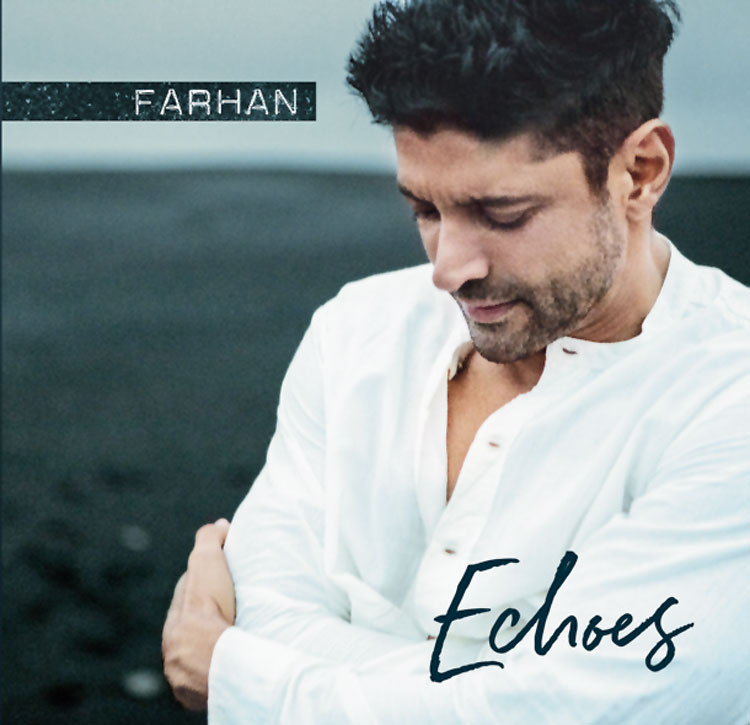 Any particular reason why all the 11 songs are in English?
That's the language I write in. Music is a kind of thing that we don't really… I mean language works till a certain point and after that comes an X factor, something that you connect with that's beyond just language. I do think that people who like listening to music in terms of lyric, the words... will appreciate this album.
How was it working with the Grammy-winning producer Tommaso Colliva?
It was amazing and eye-opening for me to work with somebody of his calibre. Also, he had great understanding of how to go about each song, he spoke to me in great detail about each song — why I wrote it, when I wrote it and at what point of time in my life. He constructed the soundscape around it to just support that mood and that emotion. And I really couldn't have asked for more.
Seagull was apparently written as a poem 25 years ago and deals with the aftermath of a relationship that had reached a premature end. How much has your thought process changed and can you still relate to the lyrics?
To a certain extent, I do. I mean, I think music on some level has the power of being some kind of a time capsule as well. You know, when you hear something it takes you back to that point of time in your life and the time that you're listening to that music, that moment feels very, very real. We have all experienced it. When I was writing this album, somehow that poem that I had written roughly about 25 years ago, it kind of kept coming back into my head. So I just said maybe I should just sit down and try and put it to a tune and it became the song Seagull…. When I hear it, it reminds me of that time in my life. Any other song does… whether I had heard it when I was with friends, whether I was taking a long drive somewhere… you do get transported back to that experience.
Which musicians would you say played an influence while creating the album?
Not consciously, but, of course, we are products of certain influences because we listen to music as we grow up; we have admired artistes. But not consciously did I want the album to sound like that of anyone else, I wouldn't want to sing like anybody else… I try to stay as original as I can in the way I sing and the way I sound, without changing my accent when I sing. I wanted it to be that way and, of course, you have a producer like Tommaso, you have the musicians that he has brought in who are just amazing at what they do. And there is a circle of trust that is created between everyone, so you just go ahead and do it.
While growing up, what kind of music did you listen to?
I listened to a lot of music because both my mum and dad (Honey Irani and Javed Akhtar) had this leaning towards music. I think my earliest memories are of the Beatles, Elvis (Presley), ABBA… these are like my earliest memories. Then, of course, in the teenage years, pop was very big in the '80s, so I very seriously got into that genre. Then I kind of rediscovered my love for rock when I got into college and then discovered all the Led Zeppelins, Deep Purples, Pink Floyds, Jethro Tulls and the list goes on and on.
Which one is your personal favourite on the album?
You know, it's a very unfair question to ask (laughs). It's really not possible for me to answer that… the reason all these songs are on that is because they are all special.
Has your father or your sister (Zoya Akhtar) listened to the album yet?
Oh yeah, absolutely, they have heard it from the time it was just a scratch, when I used to play it on my guitar. Yesterday, I played it for my inner circle, be it Zoya, be it dad, be it my mum, I even played it for my kids. The full thing I've played outside was to Shankar-Ehsaan-Loy because of my association with them for 20-25 years now. I really wanted to get their inputs… these conversations were with people whose opinion I trust and who I know care about me as an artiste and as a person.
What's your take on this new trend of remixing old Bollywood tracks?
I really don't know, eventually things have a life of their own, they become popular for a while like everything else. There are musical trends that come and go… it's one of those things.
When you're in a solemn mood, what is that one go-to song that you listen to?
When I'm usually by myself, I normally play a Pink Floyd album… maybe The Dark Side of The Moon.
A composer or a singer in Bollywood you want to collaborate with someday?
I haven't yet collaborated with… somebody like A.R. Rahman... it would be amazing to collaborate with him. As a singer — I mean I've worked with all of them but not been in a studio while he was recording because I was acting in the film and he just lent his voice — that would be Arijit (Singh).
Three songs that's always on your playlist…
Fix You (Coldplay), Wish You Were Here (Pink Floyd) and maybe some Bob Dylan.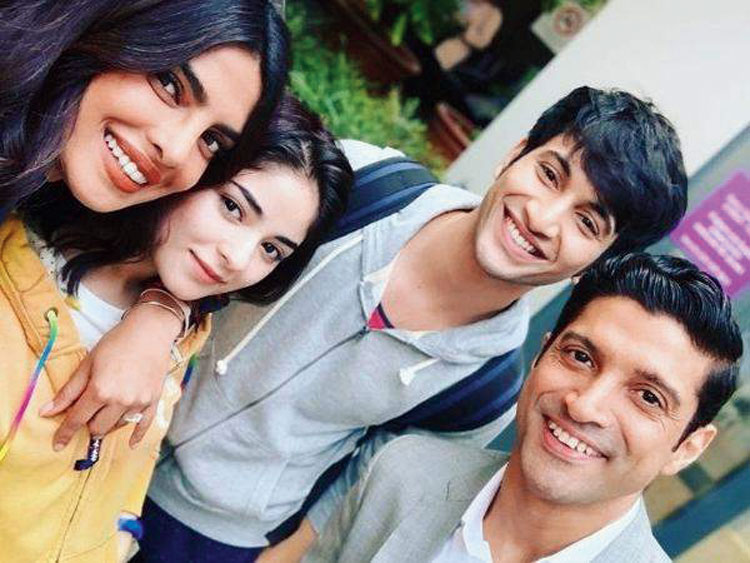 Who's your biggest critic?
My family, they're very open and honest about everything that I do.
What's the craziest thing a fan has ever done to attract your attention?
I remember this group of people who landed up after my concert and they kept insisting that I go with them for a bike ride. They were very sweet and it's probably some fantasy that they had that I should go for a bike ride with them, but it was really late and I was very tired after the concert, so I couldn't go… but I remember that pretty well (laughs).
What are your upcoming projects?
I have just finished shooting for The Sky Is Pink with Priyanka Chopra and that's scheduled to release sometime in October. I start shooting for Toofan, the film that I'm collaborating with Rakeysh Mehra again, sometime in August.
How was it working with Priyanka as a co-star? You've worked with her in Dil Dhadakne Do and also directed her in the Don series…
It's like working with a really good friend. We have known each other for many, many years and we have been friends since 2005. I have had great experiences, I had her in two Don films and Dil Dhadakne Do and she is amazing to work with. She is, of course, gifted as an actor, that everybody knows, but she's also a lot of fun to be around.
What can you tell us about your character in The Sky Is Pink?
I'm not allowed to speak too much about it in detail, it's the director's prerogative to start that conversation. Hopefully Shonali (Bose) will soon do so and then I can tell you many things about the character.
You play a boxer in Rakeysh Omprakash Mehra's Toofan...
Yes, I do. So I am fully in prep for that right now!
A musician, actor or director... which one do you identify yourself the most with?
I like to identify myself, I guess, as an entertainer and somebody who is trying his best to engage with his audience — be it writing, directing, producing, acting or music. I do feel that art is… firstly, to be in a position where you can create things and are fortunate enough to share it with people… I just love that engagement. I love creating things for people that can make them think, make them laugh or make them cry.