Ninth edition of the Dharamshala International Film Festival
Forgoing the annual winter delight of assembling to watch and discuss cinema in the festival's scenic home, resorting to a pandemic-friendly online format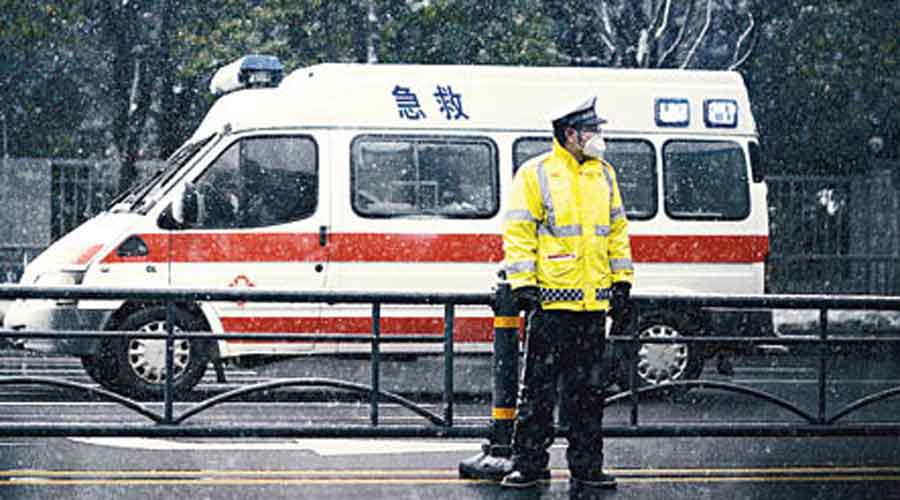 ---
---
Participants and attendees of the ninth edition of the Dharamshala International Film Festival had to forgo the annual winter delight of assembling to watch and discuss cinema in the festival's scenic home, resorting like most events this year to a pandemic-friendly online format. In this new version, the festival, initially set for seven days, was extended to 11 on popular demand, in contrast to its customary three or four in the past, screened over a hundred documentary and narrative features and short films and hosted several live and pre-recorded conversations on subjects ranging from creative practices and funding opportunities to new modes of viewing in the OTT era and making films during a global crisis. Festival directors Ritu Sarin and Tenzing Sonam celebrated the new possibilities of an online festival with more films and a larger and more diverse audience but piracy concerns also kept some film-makers from showing their films in it this year.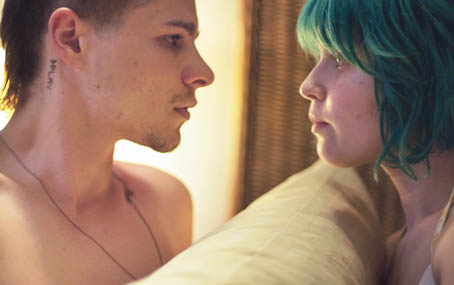 Docu deck
As in previous editions, DIFF screened an impressive selection of Indian and international short and feature-length documentaries. Among these was Sonia Filinto's Bread and Belonging, which ties three stories around bread and its place in Goan culture, showing how themes of migration, nostalgia, identity and resilience impact its survival in the tussle between the traditional and the modern. Belonging and selfhood are also ideas at the centre of A Rifle and a Bag where film-makers Cristina Hane, Isabella Rinaldi and Arya Rothe capture with great interest and compassion the lives and struggles of an ex-Naxalite couple and their children as they attempt to reintegrate into society and face persistent bureaucratic indifference.
Pushpendra Singh's vibrant Pearl of the Desert, which evokes a sense of the spiritual with its deeply resonant soundscape and arresting visuals, documents the slowly disappearing musical traditions of the Muslim Manganiyar community of Rajasthan through a film which rests intriguingly between fiction and documentary. Yashaswini Raghunandan's That Cloud Never Left also occupies a docufictional space in the way it imagines stories unfolding in its gentle rural scenes, narratives which seem to pour out of a handmade toy made of 35mm reel, attesting to film's ability to continually entertain.
Among international documentaries shown this year was 76 Days, shot in medical facilities in Wuhan in the initial weeks of the Covid-19 emergency, and recording the fear and confusion of patients and medical care providers as well as the relationships of hope and empathy that grew between them in the absence of family. Director Hao Wu in a Q&A session conducted by the festival described the logistical challenges of making the film with his two collaborators shooting separately in Wuhan and the film being condensed and edited later by him in the US, a process that not only felt like an extension of the chaotic world depicted in the film but also pointed to a new kind of remote, dispersed film-making that directors this year have resorted to.
David France's Welcome to Chechnya, shot in secret and employing a revolutionary digital disguising technology for identity protection, chronicles the harrowing stories of persecution and torture endured by members of the LGBTQ community in the Chechen Republic in recent years and the underground network of activists working to secure their escape. Equally distressing are the stories of Middle East conflict highlighted in Gianfranco Rosi's Notturno whose stunning images contrast with the desolation and trauma of its places and people.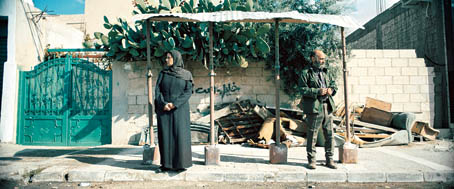 Mixing it up
The narrative categories screened international features like the claustrophobic Kosovan drama Exile showing an immigrant's escalating paranoia about discrimination in a new country, and the Palestinian Gaza Mon Amour by twins Tarzan and Arab Nasser about love in a troubled land of frequent bombings and blackouts. Iranian film Yalda, A Night for Forgiveness depicts the insidious workings of gender and class in relationships against the background of exploitative reality entertainment, while Australian coming-of-age tale Babyteeth injects colour, warmth and an element of the whimsical into the traditional terminal romance film. Also showing were artist/film-maker Yeo Siew Hua's An Invocation to the Earth, made for TBA21's online platform st_age, which invokes the spirits of murdered environmental defenders and weaves spirituality and performance into an urgent reminder of the climate crisis, and a series of video essays commissioned by the Asian Film Archive titled "Monographs" which included insightful studies on subjects like the representation of women in Uzbek cinema and the various uses of the handbag in Iranian films.
The Indian fiction section showed short films like The Song We Sang, Dhummas, Saapshidi and Bully dealing with a variety of themes, from chance and the multiple possibilities held in a moment, young love and family ties, to abuse and the perpetuation of structures of oppression, be it patriarchy or classroom bullying. Animated short Wade by directors Upamanyu Bhattacharyya and Kalp Sanghvi offers a nightmarish vision of a submerged Calcutta of the near future as it becomes a vicious battleground for man and animal in the wake of the destruction of the Sundarbans. Atanu Mukherjee's Wig, about an unlikely meeting between two people navigating the prejudices and hostilities of the big city, and Karishma Dev Dube's Bittu about a day at a village school and the consequences of a little girl's rebellion, are both deeply moving, their superbly crafted and shot stories carried by equally fine performances.
The festival also partnered with Royal Stag Barrel Select Large Short Films to present works like Jall Cowasji's Man of the House about defiance and control in a somewhat difficult father-son relationship.
Walking the talk
The festival featured a series of talks with directors, producers, screenwriters, cinematographers and other industry professionals. Among them were Dibakar Banerjee, Asif Kapadia, Chaitanya Tamhane, Juhi Chaturvedi, Varun Grover, Gurvinder Singh, Afia Nathanial, Geetu Mohandas, Deepak Rauniyar, Mostofa Sarwar Farooki, Tashi Gyeltshen, Pooja Gupte and Shreya Dev Dube. Discussions focused both on the specifics of the creative endeavour as well as on commercial aspects, with guests addressing questions on topics as varied as casting, storyboarding, managing self-doubt while writing, pitching and securing international funding. Conversations with different players in the film-making process also served to highlight issues like the growing importance of writers in the current OTT-driven environment and the role of women cinematographers in influencing and shaping images in a medium driven by a historically male gaze.
Sessions on independent cinema saw film-makers expressing concern over having to contend with sexism and elitism in an industry where cultural pursuits are often seen as the right of a select few. Coupled with this is the presence of the Bollywood behemoth that dominates the marketplace leaving little room for independent films to thrive — an impediment not just for Indian creators but also for other South Asian film-makers given its pervasive presence. While the arrival of OTT platforms was welcomed for offering more opportunities to independent film-makers, women and people of colour along with creating a space for documentaries, some expressed disappointment at their recent pandering to mainstream tastes.
In a year of stagnation where cancellations have been aplenty, DIFF's presence, albeit in this altered form, invigorated film-makers and cinephiles, sustaining work, conversations and a growing film community, while also serving as a joyful reminder of art's ability to comfort, heal and hold out hope.