Raazi for any role
Vicky Kaushal on stardom, Alia & why he hasn't done any action so far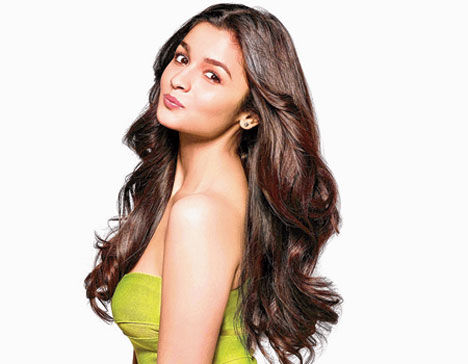 ---
---
Vicky Kaushal is on a dream run. He debuted with Masaan, which went to Cannes, and followed up with Anurag Kashyap's Raman Raghav 2.0, which won its own share of awards. He made a successful digital debut with Netflix's Love Per Square Foot and signed an important role in Rajkumar Hirani's Sanju.
Vicky will shortly start shooting for Uri, a film adaptation of the surgical strikes of September 2016. But before he dons the avatar of an Indian army man, he will be seen as a Pakistan major in Raazi, which also brings him together with Alia Bhatt for the first time.
The Woods caught up with Vicky to know more about what's on the mind of this rising star. Excerpts:
The Woods: Alia is the bigger star between you two and she plays the central character. What made you accept Raazi?
Vicky: Of course, she is the bigger star and it is Sehmat's (Alia's character) film. My quest is to be a part of good stories. My entry into the film industry happened with Masaan, where I was a part of a story that had multiple narratives. I was just a part of one of the stories. People took back the story home. So, I believe the story needs to be the hero. If people take a story home, they will take back the characters, irrespective of how big or small their part was. I am on a lookout for stories that click. Obviously, you don't want to get stuck in a repetitive mode where you are not playing the protagonist.
• Do you not fancy stardom?
• Obviously, we all are aiming for the stars. It is a lie if someone says that we don't want to be a star or not looking to be a star. But stories like these come once in a while where you really want to be a part of it because you feel it is important. When I read the script for Raazi, my first reaction was wondering that such people also exist. There are people who live in anonymity to protect us, to save us. Their job demands that we don't come to know of their stories.
• Your father Shyam Kaushal is one of Bollywood's best-known action directors. Did you ever give action direction a thought?
• Till I was in Class X. Till that age, I also wanted to be an action director, design scenes. And then I grew up, got into studies.
• You haven't had a single "action scene" in your films yet!
• For the first two years dad was like: "You are an action director's son and you are not even like slapping somebody in your films, forget proper action. What are you doing!" In one sequence in Zubaan, choreographed by my dad, I actually get beaten up. Uri will change that. It is an out and out action film.
• You play a Pakistani major in Raazi. Roles like these, which were usually mounted against the main lead of the film, were played by actors who are not known for taking up likeable characters. Did you ever give that a thought?
• That's what makes this film interesting. Raazi is not an India-Pakistan war film. It is not a quintessential film where India equals to hero, Pakistan equals villain. This is a story of people involved in a tense situation during 1971, when the war was on our head. In this situation, there is this Kashmiri girl married to a Pakistani man who is in the army. He's caught between duty and relationship and what happens when you hit such a moment.
• What has been your biggest take-away from working with Alia Bhatt, who is considered one of the best actresses we have today?
• Alia I think is one of the most spontaneous and organic actors we have. There is this amazing honesty to what she does. Her performance does not seem like a performance coming from the brain but from the heart. It feels so real.