Poulomi on theatre, films and web series
'I try to be as flexible as possible and try different kinds of characters rather than just playing stereotypes'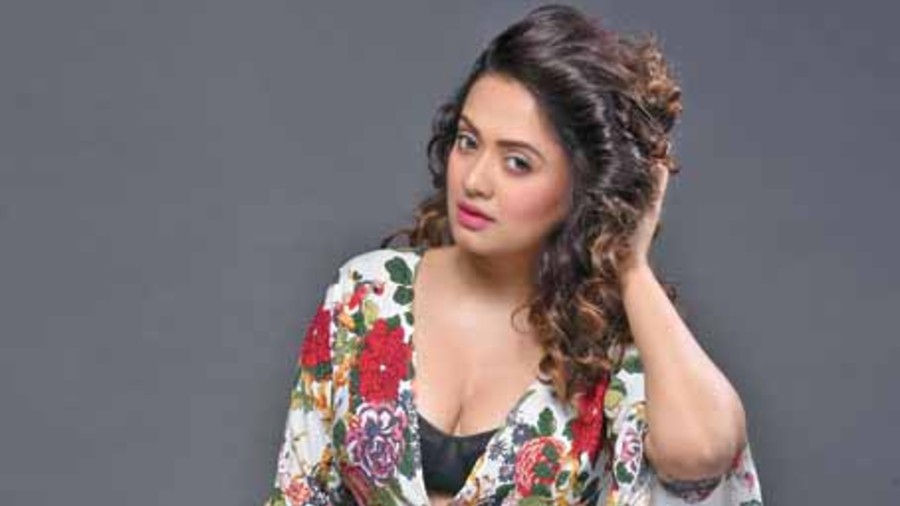 ---
---
You start shooting for Ranjan Ghosh's Mahishasur Marddini from the first week of next month. What are your plans for 2021?
Earlier I used to plan a lot... but after the pandemic I stopped. I just want to work and travel as much as possible. I want to learn new skills. This is the time I should take my dance more seriously. Currently I'm doing theatre with Kharaj sir (Mukherjee), so I'm concentrating on it. I'm looking for good scripts and want to do more meaningful work.
Lot of new work is coming my way. I will experiment with my look and characters too. My next are Mahishasur Marddini, directed by Ranjan Ghosh, and Meter Down directed by Kingsuk Sarkhel.
How was last year for you? Did you get to travel?
It was a mixed year for me. In terms of personal growth I have learnt a lot of new things. I have bonded a lot better with my family and friends. Whenever I get a chance I just fly... I got an opportunity to spend my birthday in Darjeeling in December. It was a beautiful fun trip after a horrible pandemic experience. Hopefully this year I will get to see more new places, fingers crossed!
You were in Chhinnomostar Obhishap directed by Srijit Mukherji. How have things changed for you after its success?
I have got very positive feedback from people and well-wishers. It was a dream to be a part of this team. I'm so glad the audience loved my character Nilima Debi. We hardly get to see a female character in a Feluda series. I was lucky enough to get one. People saw me in a new avatar. I'm happy about it.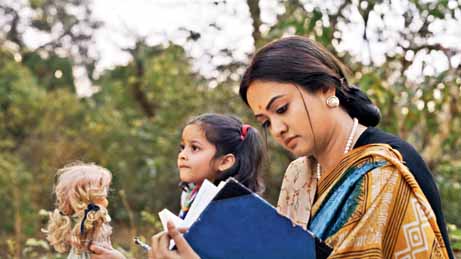 What was the best part about working in Chhinnomostar Obhishap?
The journey. To be associated with a brand like 'Feluda'. The team was so fantastic... it was always a dream to work with Srijitda, I could deliver the performance because of him. He is so dedicated, particular and passionate about his work. Totada (Roy Choudhury) is a perfectionist... it was a working workshop for me. Learnt a lot from the set. Those moments were so precious for me. The shooting experience was fantastic. I was a bit nervous in the beginning... we shot in December in north Bengal and I got a chance to celebrate Christmas with the team.
As an actor, what do you think are the qualities that sets you apart from the rest?
Every actor is versatile in their own way. And every actor does justice to a specific kind of role. The only thing I believe sets me apart is that I try to be as flexible as possible and try different kinds of characters rather than just playing stereotypes.
With so many actors out there, how tough is the competition?
There's enough work out there to showcase talent and besides it's always good to have healthy competition around... and more than competition, it's become one large family now. So whenever I talk to my contemporary actors it's always good that we share our experiences and cherish each other's success.
We have heard that sometimes actors refuse some web work because of intimate scenes in the script. What is your take on the situation?
I have been raised in a conservative Bengali family... we have certain set of rules and values that we follow throughout our lives. Web is a wonderful platform to showcase our talent. And I particularly have no qualms about doing web series. I have done a lot of web shows in the past. But yes, there are certain kinds of roles I will choose not to do.
Why don't we see you in serials?
Previously my focus was different. But now I'm keen to work in television. I hope pretty soon if anything good comes along I will be doing serials as well.