Jeremy Wade drops a fishing line deep into remote waters for his new show
He travels to the remotest waterbodies, to islands lost in time and drops a fishing line in search of answers as he returns with his new series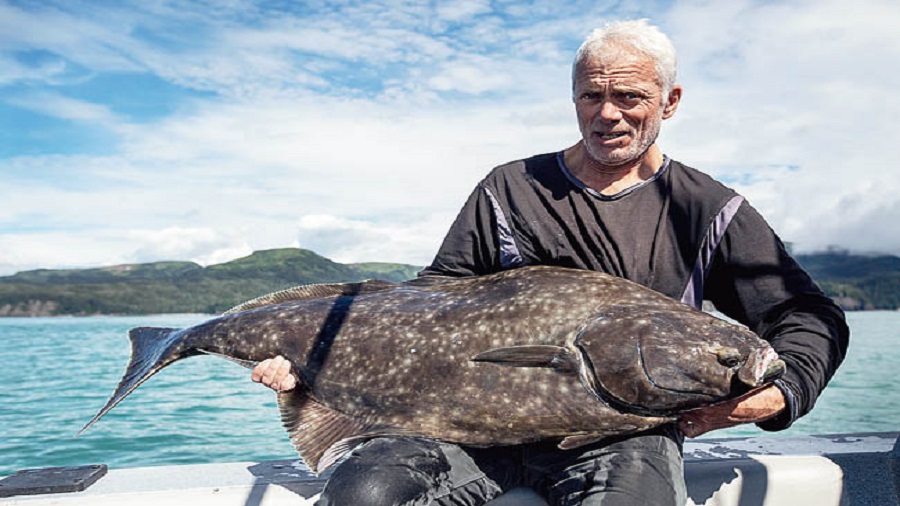 ---
---
Unexplained sightings of mythical beasts. Once thriving rivers now empty. Genetic oddities that may have produced monstrous creatures. Jeremy Wade travels to the remotest waterbodies, to islands lost in time and drops a fishing line in search of answers as he returns with his new series Jeremy Wade's Dark Waters on Animal Planet every Monday and Tuesday at 9pm and the recently launched Discovery Plus app.

How did you get drawn to the water?
I lived in a village in Suffolk that had a river running through. Most small boys were given fishing rods. When I started fishing, I did not catch anything. So I was about to give it up. A friend, whose grandfather was a fisherman, showed me how to do it. The first fish I caught was only five inches long. But it awakened my curiosity.

In those days, did you get to keep your catch?
No, even back then, it was catch and release in England. It was a small island with a lot of people and not much water. So it did not make much sense to eat anything we catch. If we did that, then everything would disappear quickly.

That's so heartening to hear.
In most places in the world, we are past the point where it is realistic to eat wild catch out of rivers. The ratio of human population to fish population does not allow for that.

Did you take to angling from that first catch?
I was about seven. I then wanted to catch different kinds of fish and then bigger fish and then wanted to travel to different places. I guess that process has continued all the way through.

Your first overseas trip was to India.
Yes, in 1982. I went to (Jim) Corbett Park. Back then, it was possible to fish there. It was my first fishing trip. I was fishing mostly for Himalayan mahasir. I caught several of those, weighing upto 18 pounds. I also caught a goonch catfish on very light equipment. It was an accidental catch. It was four-and-half feet long and has tentacles all over the body. It used to be common in the mountains but is rare now. It scavenges on dead fish. When I went home to the UK, I wrote a couple of articles in fishing magazines about my experience. Thus, the slow process of my making a living from my interest started — from that trip to India.

At what point did you realise you could launch a television career from your fishing trips?
That took a very long time. I spent 20-25 years trying to make an income from freelance writings and photographs. It took me from India to southeast Asia to Congo in central Africa and then to Amazon, where I spent a lot of time. At some point, I realised I was seeing things that I have never seen on TV. But like most people, I had no idea how to go to TV channels with an idea. Occasionally, I used to be contacted by TV production companies for information. But they never gave me work. It was a stroke of luck when, in 2000, I took a photograph of a fish in the Amazon called Arapaima which was seen by a TV producer in London. It took him three years to follow that idea. In 2002, I ended up making a TV series in the Amazon.

What kind of fish is the Arapaima?
It is an Amazonian fish. It is said to be the biggest freshwater fish in the world. They grow up to two metres. They have an interesting adaptation. They can live in low oxygen content. Lakes are drying out and getting low in oxygen as the water falls in the Amazon. Other fish are struggling but the Arapaima can continue hunting. That's why they grow so big.

Your River Monsters has been on our TV listings page for ages.
That show ran for nine seasons. We were getting to the end of material for that kind of story. It was about somebody getting bitten in the water and then we uncovered what could be responsible for that. For one year, we did a show called Mighty Rivers. There was an episode on the Ganga. Following that, we did Dark Waters. It is similar to River Monsters but we opened things out a bit. It was more general underwater mysteries regarding creatures. For example, over the centuries, there have been stories about this lake monster in Lake Garda in north Italy. We were trying to see if there is a real creature behind the myth. We interviewed eyewitnesses. But the story didn't go anywhere.

You also went to Alaska for the show.
Alaska, historically, is incredibly rich in terms of the salmon that run up the river. The biggest is King Salmon. But in recent years, they have been in marked decline. We were looking at what might have caused the decline. The problem with salmon is they are in the river for a very small part of their lives. The rest of the time they are in the sea. We don't know what they do there. This investigation was not just about Yukon river but also what could be happening to them in the sea that reduced their numbers before coming back. King Salmon is a large fish. It was more of an ecological investigation. Could there be predators out there which were becoming more active, could there be other environmental factors?

One of the episodes is called the Outback Beast. What is it on?
We did a couple of episodes in Australia. One looked at the Fitzroy river in Western Australia. Animals are dying there, including crocodiles. The question was again 'What is going on? Is there an invasive species that had gone out of hand?' Definitely something disturbing was going on there which became a fascinating story.

Over the years of tracking monsters of the deep, what is the weirdest creature that you saw?
Being right next to an oarfish, at night with a mile-and-a-half of water beneath me, is going to take some beating. This is a deep-sea species which is hardly ever seen, and almost never filmed. On the rare occasions when they're normally seen, they're dead or dying in coastal shallows, but this was a healthy fish miles from land in the Mediterranean. It was like a ribbon of silver, two-and-a-half times my height, holding itself vertically in the water and moving by rippling its long dorsal fin. On its head was a crest adorned with beads of bright red, and it was so unconcerned by my presence that I was able to gently touch it. At one point, I was filmed with two of them, which is something that has never happened before.

What is your biggest regret in terms of one you couldn't catch?
Basically, if I don't catch the fish, we haven't got a programme, so there is tremendous pressure to get a result. One big fish that got away was in Thailand. It was a giant river stingray that had been on my line for two hours. Eventually I got it next to the boat, but as we started to push a big sheet of net underneath it, the rod broke, followed by the line. Two days later, I caught a massive ray measuring more than six feet across, which would have weighed around 350 pounds. I brought this to the boat in just 20 minutes, so how big could the lost fish have been? This lost fish still haunts me, more than 10 years later. It was a rare case of equipment failure. My policy is always to use gear that is strong enough for the very biggest fish I am likely to encounter, but on this occasion the rod I had ordered for this fishing was not available, so I had to make do with an alternative. In any other fishing situation this rod would have indestructible.

Did any attempted catch ever put your life in danger?
In 2002, I was filming in the Amazon, trying to catch an Arapaima. As we were doing some aerial filming of the forest and the backwater lakes, where the Arapaima live, our plane's engine failed and we crashed into the forest. There were five of us on board, and miraculously none of us was even scratched.

Why do you choose lakes and inland waterbodies? Have you ever thought of doing a series with sea creatures?
I grew up fishing in rivers and lakes. I did very little sea fishing, because I didn't live near the coast and also, if you want to fish beyond the shore, you need access to a boat, so it costs a lot more. When I started travelling to other countries, I stuck to rivers because it was more of a challenge: people knew less about the fish living in the Amazon, Congo, etc than fish in the oceans. This is because you hardly ever saw freshwater fish on TV, despite the huge size of some of them. This is because river water and lake water is often too cloudy for underwater filming, so it's an environment that doesn't lend itself to making conventional wildlife programmes. So you can only make unconventional wildlife films about most freshwater fish — if you can find a way to do that — which I've been doing for more than 10 years now.
However, we have also featured sea creatures. At first, we were hesitant to do this, since the undersea world has been well documented since the days of Jacques Cousteau. But our unconventional perspective (largely based on having an angler's understanding of fish behaviour) paid off, and again we managed to film some scenes that had not been seen on TV before.

You have also dabbled in acting with Blood Lake: Attack of the Killer Lampreys.
That was a few years ago. It was a horror film about lampreys which are parasitic snakelike fish. It was a cameo appearance. But it was not my first. I was an extra in a Bollywood movie in 1986. I was passing through Mumbai. It was a film called Allah Rakha. I was there for half a second. I was one of the two bodyguards of the underworld crime boss guy with a couple of suitcases full of money. Fifty rupees for a morning's work!