Farhan Akhtar on slipping on his boxing gloves for 'Toofaan'
'It was very clear in my mind that I wouldn't use any prosthetics or any padding. It was important for me to live this process and this part'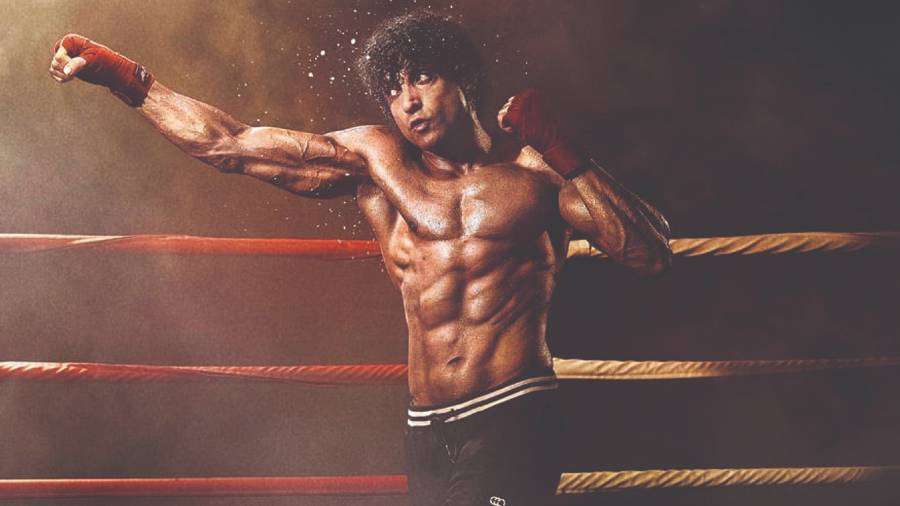 Farhan Akhtar in 'Toofaan'
Sourced by the correspondent
---
Published 04.07.21, 11:52 PM
|
---
Eight years ago, Farhan Akhtar slipped into the skin of legendary athlete Milkha Singh to deliver an astonishing performance in Bhaag Milkha Bhaag. This month, Farhan collaborates once more with his Bhaag Milkha Bhaag director Rakeysh Omprakash Mehra to bring alive the story of a fictional boxer who rises from the streets of Mumbai.
On the day the film's trailer launched — Toofaan premieres on Amazon Prime Video on July 16 — late last week, The Telegraph caught up for a chat with Farhan on Toofaan, the tenacity and endurance that boxing demands and his reel and real pack-a-punch favourites.
You are not new to transforming your body for a role. You did that very successfully in Bhaag Milkha Bhaag, and you seem to have taken it a notch higher in Toofaan. Did the training in Bhaag Milkha Bhaag come handy this time?
The biggest learning during Bhaag Milkha Bhaag was that nothing is impossible, provided you try hard enough. When the story of Toofaan was being developed and we had an inkling of the graph my character Aziz Ali would have to take — that only would I have to acquire the body of a boxer, but in some scenes I also had to be overweight and out of shape — it was very clear in my mind that I wouldn't use any prosthetics or any padding. It was important for me to live this process and this part. It's only when you live a character yourself, does that believability, in terms of performance, percolate down to the audience. So basically, working on Milkha made me realise that anything is possible. And that was put to use in this film.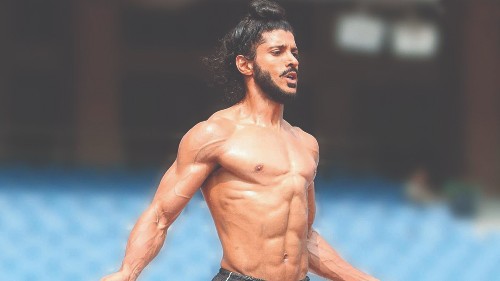 Given that this is a film about a more taxing sport than Bhaag Milkha Bhaag was, was the training tougher this time around?
It may be possible on some level to compare them because both the films are about sportspeople, and they both have an inherent demand about being physically in shape, but I think the big difference is that in Bhaag Milkha Bhaag, because I was playing a real-life character, the responsibility was much more. Milkhaji (Singh) was an absolute icon and to be playing him, while he was still there, and knowing that he was going to watch the film, was a huge responsibility. Whenever I met him, he would always tell me, 'Bachche, you have to work hard. Milkha became Milkha because he worked hard. And that's what I want to see when I watch the film'. And those words became my driving force on my film... to work harder than I had ever worked in my life. And that, as I said, helped me in Toofaan. The basic belief that I could pull it off came from Bhaag Milkha Bhaag.
But as you said, the training on Toofaan was way harder. Boxing is a way more demanding sport. Running wasn't alien to me. I used to run when I was in school and it didn't feel like I was being asked to learn something I wasn't familiar with. It was just about working on endurance and performance within that. But in Toofaan, I had to learn the ABCs... starting from what does it take to be a boxer to the physical-mental-spiritual side of it... it was a lot of learning. And it is a very demanding sport.
The first time I ever boxed was for this film. And I didn't have years to train... I just had six-seven months. I trained really hard twice a day and it took a lot out of me. I really understood what it feels like to do 12 rounds of three minutes each. Three minutes sound like nothing, but when you are in the ring, they feel like a really long time, especially when your lungs are about to burst. There were times when I felt I couldn't stand... I had to go and lie down for a bit.
But the thing about working with Rakeysh (Omprakash Mehra, director) is that he creates a cocoon for you, and allows you to function and evolve in the way that you would like to as an actor. I felt very safe with him and I believed that we would be able to do it. Eventually what you see on screen is what matters.
Boxing, as a sport, has it roots in the underclass and most of the biggest boxers, through the ages, have come from a place of strife and struggle. What do you think makes boxing such a primal, angsty sport?
I have thought about this a lot. Yes, rich people's kids don't box, unless they are doing it as a recreational activity or something (smiles). I recently tuned in to a podcast by Mike Tyson who said that his son wanted to get into boxing and Tyson was like, 'Why would you want to do that?! You go to a private school! I don't want a monster like me to come and beat you up!' (Laughs)
Boxing, as a sport, is magnetic. You can't take your eyes off when two people, especially those who are at the top of their game, are competing. It's, in a strange way, both ugly and attractive. You are actually putting your pride on the mat. It's this voyeuristic tendency that human beings have to see people rise and fall... we love building up people as much as we love tearing them down. Right when you think someone is unbeatable and invincible and then you suddenly see them lying on the mat and being counted down to 10, you realise these champions, our heroes, are only human. Watching a boxing match is an emotional experience. It's also a beautiful sport... there is so much grace in it. There's a strange dichotomy in this sport, which makes it so cinematic.
What made you want to play Aziz Ali/ Ajju Bhai?
The mental and emotional journey of this character, and also his spiritual journey. See, the boxing is, of course, very exciting... it is something that makes for great viewing. I have always been a fan of boxing films. But beyond that, there has to be substance, the drama has to be correct. And in Toofaan, the relationship that Aziz Ali has with Mrunal's (Thakur) character (Anannya) and the growth that all of them go through, mainly Aziz and his coach (played by Paresh Rawal), is the heart of the film.
The film is a love story set against the backdrop of boxing. The relationship and chemistry that Aziz and Anannya share forms the crux of the story, as well as the growth they have together, as a couple and as individuals. As excited as I am that people are looking forward to the boxing aspect of it, the physicality of my character... I am also now excited to see how they react when they see the drama unfold.
There is also quite a bit of tapori lingo that you had to master for the film...
Yes, the Mumbaiyya slang! (Laughs) The thing is that these characters are always such fun to play. That's because they are completely carefree and have a don't-give-a-damn attitude. Rarely do I get a chance to play such characters, except perhaps in a film like Zindagi Na Milegi Dobara where I could just let my hair down and do my thing. Most of the characters I have played are very intense. And I had fun playing Ajju Bhai in Toofaan and the fact that he hails from my city made it even more special. Vijay Maurya has done an incredible job with the dialogues, and then working closely with Hussain Dalal while we were shooting also helped. We were innovating constantly.
What was it like reuniting with Rakeysh Mehra again?
We have had a great time collaborating once more. I have the utmost respect for him, as a director and more importantly, as a person. He's kind of like a philosopher-director, which is something that I enjoy. He will not get into the nitty-gritty of discussing a scene with you in terms of its technicalities. He will discuss with you in terms of what it's supposed to mean emotionally, and what it's supposed to make the audience feel. He gives you the freedom and the responsibility of making this character your own and seeing it through. I look forward to collaborating with him again... this time, in less than eight years! (Laughs)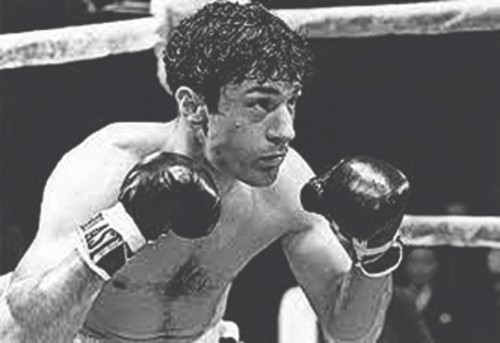 Did you grow up, like the rest of us, on cult boxing films like Raging Bull, Rocky and the rest? And did you draw any references from them while playing your part in Toofaan?
I watched Rocky before Raging Bull because Rocky was a more child-friendly film (laughs). But as I started watching more films, Raging Bull became a sort of Bible... this wonderful collaboration between (Martin) Scorsese and (Robert) De Niro. Raging Bull is up there as one of my favourite films.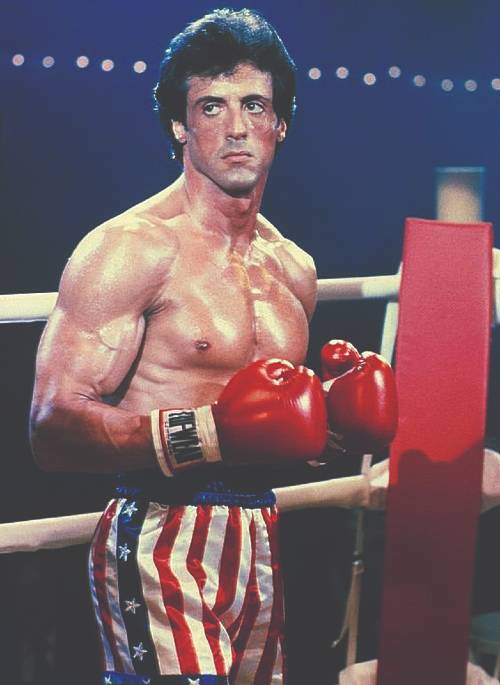 As far as playing the part in Toofaan was concerned, I didn't even allow my mind to go to those places. Here, we are talking about cult boxing films which are just incredible movies. With all humility, if Toofaan is even listed or linked with the kind of film that Raging Bull is, then that's a huge honour in itself. But that's not something that I thought about... I just thought about making a good film. The film will have a fate of its own. Characters become cult, but we can't tell from before. I can talk about films like Dil Chahta Hai and ZNMD that became cult, and so did their characters... they took a life of their own. We believe we have made a good film with Toofaan and comparisons, whether good or bad, will be on the merits of the film.
Having worked on two sports films, is there a plan to ever direct one?
Not as of now. But I also know that it's always a case of 'never say never'. If you had asked me 10 years ago if I ever saw myself playing a boxer in a film, I would have said, 'I don't think so'. But here I am. What life has in store and what excites us and how suddenly the penny drops on an idea and you say, 'Oh my God! This is the film I want to do'. That's possible.
I love sport and I think sport works wonderfully in cinema, if done correctly. There is so much to learn from these lives. There is a part of me that's naturally drawn to it.
Who is your all-time favourite boxer?
Muhammad Ali, for not only what he did inside the ring, but also outside of it. Exposure to boxing in India — especially the history of boxing — has been pretty limited. We came down to the whole idea of understanding boxing, at least in my time, with Mike Tyson. That's when we realised this guy is a beast! I had, of course, heard of Joe Frazier and George Foreman, but I didn't know much about them. Training for Toofaan was also a joy because I could go back and watch some amazing films and documentaries on boxing. In recent times, Manny Pacquiao is phenomenal! They all have great stories, but his story is incredible... this kid from the Philippines who kind of took over the world.