John Hawkes on his Hollywood journey
As he turns 61 today, the actor talks about his love for reading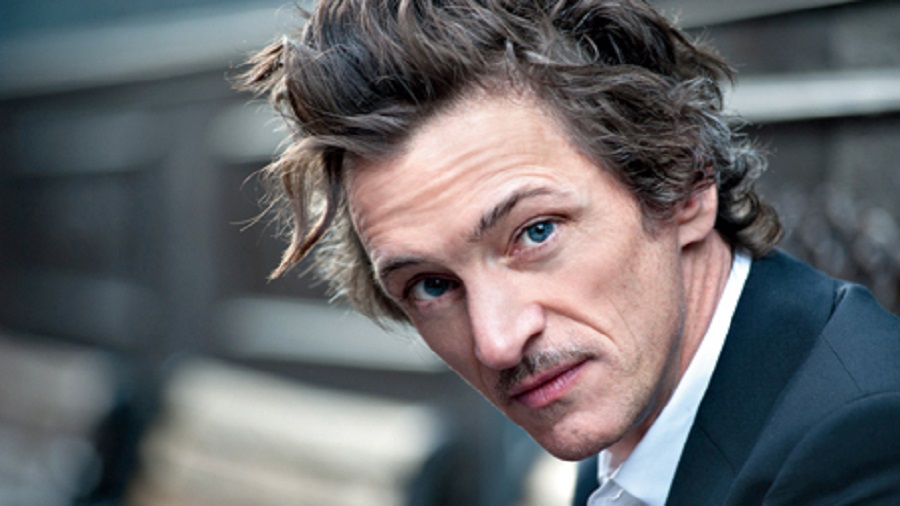 ---
Published 10.09.20, 09:27 PM
|
---
It's been a prolific career for John Hawkes, who has starred in both big film (Winter's Bone, The Sessions, American Gangster, Three Billboards Outside Ebbing, Missouri) and TV (Lost, Deadwood). The actor, who has an Academy Award and a Golden Globe nomination to his name, turns 61 today and Sony PIX is celebrating the occasion by airing his acclaimed film Contagion (at 11pm), directed by Steven Soderbergh. The Telegraph chats with Hawkes.

Happy birthday! Are you a birthday person or do you dislike birthdays because that means getting older by a year?
I have never really gone out of my way to throw a party or something. I am not afraid of them though... I like the idea that I am likely to be here for another year, and I enjoy each year. I am turning 61, and that sounds fine to me.

Sony PIX is celebrating your birthday by airing Contagion. What are your best memories from making that film and the fact that the film, that uncannily talks about a pandemic sweeping the world, is so relevant now?
I remember being frightened by the script... it seemed like a really real thing. I was aware that scientists had been telling us that was a possibility, for quite some time, that a pandemic may sweep the globe. It was interesting to shoot at the Centre for Disease Control in Atlanta, Georgia. There were experts there and from them I learnt that washing hands is better than using a hand sanitiser (laughs).
The shoot itself was very exciting because the director, Steven Soderbergh, is someone who I really respect and then there was the actor Laurence Fishburne, who I really love. The idea that Contagion has suddenly become so popular now is something that I love. With some song or film or art, it takes time for people to catch up and obviously this one was very timely for people. Despite the circumstances, I am glad that people are watching it and connecting to it, which is kind of the whole point of making art.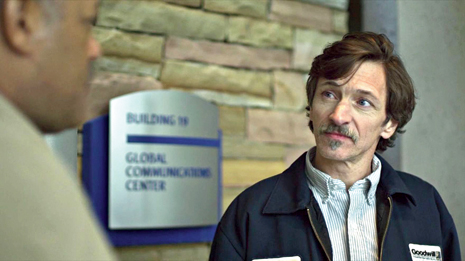 You've had a prolific career across genres, picking diverse roles. How do you pick your roles now?
About two decades ago, I think I was mostly working for the money... to pay rent and stuff. I have now been an actor for 45 years and for the first 10 years, I didn't get paid at all. In my late 20s, I began to try and make a living. So even in my late 40s, I was just trying to save money. The life of an actor is so full of ups and downs that you can't really presume you will be working all the time. So I took on whatever acting job I could and saved the money.
But for the last 10 years, I have arrived at a place where I have more choice. I don't need a lot of money to live now and I don't have to do jobs anymore that I don't want to.

You've played some pretty challenging parts, some very memorable ones too. A personal favourite of mine is as Teardrop Dolly in Winter's Bone, that also earned you an Academy Award nomination. What made you sign on that film?
Honestly, it wasn't a role that came easy to me. Sometimes, it's almost good to be unsure and afraid of a role. For this, I felt that if I put in a lot of work, I could figure it out. I really loved the director Debra Granik. I also really liked the script. Jennifer Lawrence wasn't such a well-known actor then, but Debra was convinced about her. I researched the part a lot and I worked hard on it. The idea is to find a good part, a good script and good people to work with. Winter's Bone had all three.

What's the difference in acting in big studio films vis-a-vis the independent films that you often go back to?
The food is much better in the big movies! (Laughs) Apart from that, you always have more time when you make a big movie... since there is less money in a small movie, one is always rushing a little more. But there's more camaraderie on a small movie. It's always nicer to work on the small movies, but one also needs the big movies... sometimes (laughs).

What have the last few months been like for you. You are someone with a self-confessed "weakness" for books. Has a lot of reading been done while the world has been on pause?
Well, it's been a strange year, as I am sure it's been in India and around the world. For the first month, we were largely indoors and I was trying to keep fit and eat well. Like you said, I love to read and make art and play the guitar and sing, to get out and play golf every day if I can, and cook all my meals... every day is full, somehow.
I just read The Sixth Extinction by someone called (Elizabeth) Kolbert... it's kind of a difficult book about what we are doing to our planet... it was interesting to read about previous extinctions. I have been reading a lot of books about history and science and those that combine the two. Gosh, I am not really a daily reader, but I am a dedicated reader. About every week, I move on to a new one. I am just starting a book on the first circumnavigation expedition around the globe called Over the Edge of the World. I am addicted to books! (Laughs)