Arjun Chakrabarty: Turning 10
Fave books, spending time with daughter Avantika and completing a decade in the industry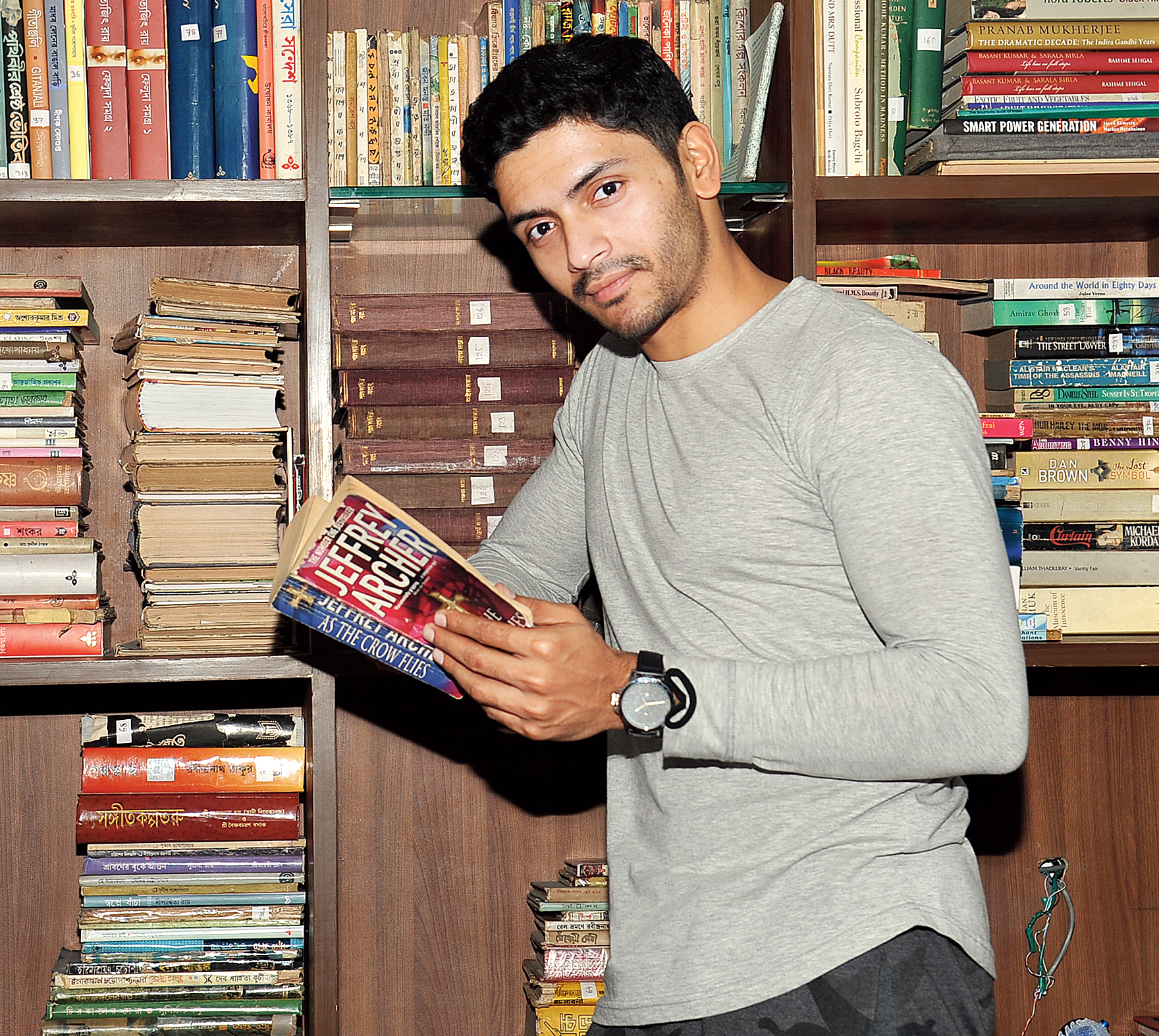 ---
|
Calcutta
|
Published 14.02.20, 10:08 PM
---
Arjun Chakrabarty, who completes 10 years in Tollywood this year, chats with t2 on his latest release Love Aaj Kal Porshu, life with daughter Avantika, his reading habits and more.
It's been 10 years in this industry for you and you have a wide body of work in both television and big screen. Do fans still walk up to you and mention Gora (Gaaner Oparey) or has Arjun gradually gained a place in their hearts beyond Gora?
Yes they still do. People definitely remember and mention Gaaner Oparey but it is comforting to know that they have also been keeping track of my big-screen ventures. They know very well about the Guptodhon franchise and Byomkesh Gotro that was a major turnaround in my career. 2018 is probably the most eventful year of my life. Gaaner Oparey because of the content; the way it was made was so different. I was in my final year of college while playing Gora, I didn't look at it as work. They (people) appreciate the growth of Arjun as an actor but they almost always mention that we like you since Gaaner Oparey. It is good to be where I am.
You have worked with your family members at times. Is there any added sense of comfort?
Definitely comfort. It is not like working with any other artiste but when the cameras roll, we just focus on our character names and character personalities. That's our job but it definitely makes things easy, especially the time spent off camera. I recently worked with Baba (Sabyasachi Chakrabarty) in a film, which will release later. Last time I worked with Dada (Gaurav) was in Crisscross... but we didn't have any proper scenes together. I worked with Ma (Mithu) in two films. Ridhima (sister-in-law) and I had proper scenes in Crisscross and it was good fun.
Love Aaj Kal Porshu released on Valentine's Day. So what relevance does V-Day have in your life?
Nothing in particular. I don't think that there should be one day in particular dedicated to loving or being loved. All these days drive me crazy. I have never particularly celebrated Valentine's Day.
Any V-Day memory that you would like to share with us?
I remember giving roses to Sreeja (wife) when we were just starting out, which was high school. I did that in college, too, lame gifts now when I think of it. She was always very happy and appreciative about them, the usual roses and chocolates. We are not into sweets anyway, but there's a phase for everything I guess. But the memories were definitely worth it... but now I don't see that as a special day. Every day is a day of love.
How has life changed after becoming a dad?
Changed greatly. Now, Sreeja and I plan differently and think differently. At the age of 20, thinking that I would like to do these things in the next 10 years... had a very different meaning than now. It is always scary because there are so many things going on in the world, be it the education system, health. But problems will keep coming and going. There is no handbook like that on how to be a good father. We have seen our parents and Sreeja and I try to do the best we can with what we know.
Do you spend a lot of time with your daughter Avantika?
Currently because I am promoting the film I do not get a lot of time to spend at home but I try to make it upto her whenever I am not shooting. That's the plus point of doing films... you suddenly might have one or two months where we are free to go and enjoy a vacation and spend time with them at home. But there are times, like for Durgeshgorer Guptodhon, when I went on outdoor for 14 days and that was tough. When Byomkesh Gotro happened, Avantika was still just a few months old... that was difficult, very difficult.
We've heard that you are a prankster on the sets...
Normal people find my jokes irritating, so they don't laugh a lot! But once in a while there are people like Pratimda (Pratim D. Gupta, director of Love Aaj Kal Porshu) who appreciate and say 'Ohh… we are pretty much like each other.' Which is why I enjoy watching Brooklyn Nine-Nine... well the jokes in Family Guy would mostly be offensive in today's age but Brooklyn Nine-Nine is totally my kind of comedy.
There were elaborate feasts on the sets of Love Aaj Kal Porshu but you did not dig in. Why?
I like food, yes, but I am not a foodie. The reason I wasn't eating a lot is because I had to do those bare-body shots. I had finished a film just two weeks before shooting for Love Aaj Kal Porshu, for which I had to be not just lean but thin. I was not working out as much as I usually would like to, moreover there were a lot of outdoor shoot for the film so I was not here in Calcutta. I did not eat the way I would usually like to but that film has worked out well and so has Love Aaj Kal Porshu, so it is a win-win situation.
I am a little finicky because I know what I am capable of. So, I am not very happy with my body as such and though body is not as important as emoting and acting, but yeah it looks good in the film and is relevant for the bare-body sequences and they go with that track. So, it is good. But all I am saying is that I should have been in better shape.
Do you get up early in the morning for your gym schedule?
I don't mind waking up early... sometimes I wake up at 5.30am if the call time is at 8am, so that I can be in the gym for a proper hour at least.
Black-and-white is your favourite filter on Instagram…
Yes, when I do photography. Maybe not always, not when it comes to people. It can be a cup of coffee, a script or landscape photography. There is something about black-and-white, not necessarily old-school, but there is something very poetic about depicting shots in black-and-white.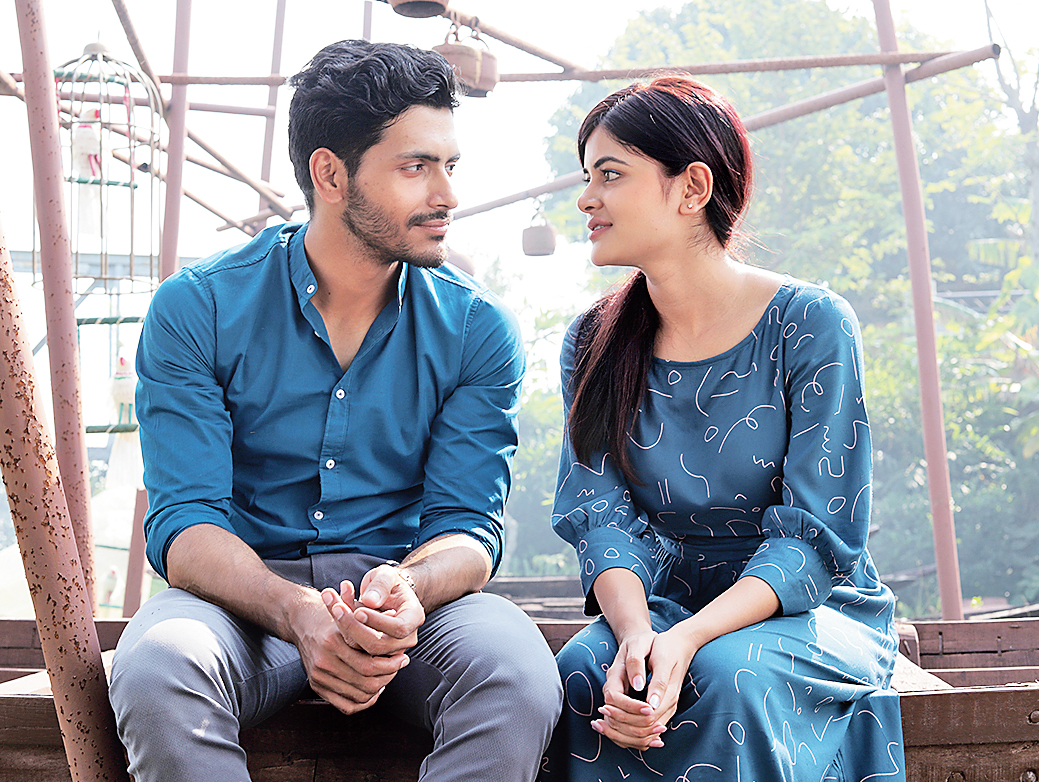 Do you see life like that?
No. There is plenty of colour around and that is how it should be. We should all lead colourful lives. But colourful has multiple meanings... what I mean is it is good to notice colour and live with colour. Black-and-white is restricted to my experimental photography.
You read a lot. Do you love reading fiction or non-fiction and what are you reading currently?
I like more of non-fiction. I would say 90 per cent non-fiction. Right now I am reading Steve Jobs by Walter Isaacson; there is Leonardo Da Vinci by the same author. I am a huge fan of Shashi Tharoor. I recently finished reading Rebel Sultans: The Deccan from Khilji to Shivaji by Manu S. Pillai. I like history. I like William Dalrymple but have not started reading The Anarchy... yet. It is sitting on my shelf, very shameful. I met him at the airport also. When it comes to fiction I have really enjoyed Ken Follett and Jeffrey Archer. I try to pick up Jeffrey Archer's book in the first week; his is the most fluid fiction writing that I have ever read. I have not read a lot of fiction. I wish to read more of Bangla. I read very little Bangla, apart from scripts and books for films. I started reading Amader Katha by Bijoya Ray and then slid into some non-fiction. I like all kinds of non-fiction... and I am a fan of Siddhartha Mukherjee. I like reading medical literature. I try to read a lot, be it magazines or fitness articles online.