Delhi Violence: Maujpur remains tense after afternoon clash
Newspersons were stopped from recording videos and taking photographs at the pro-CAA gathering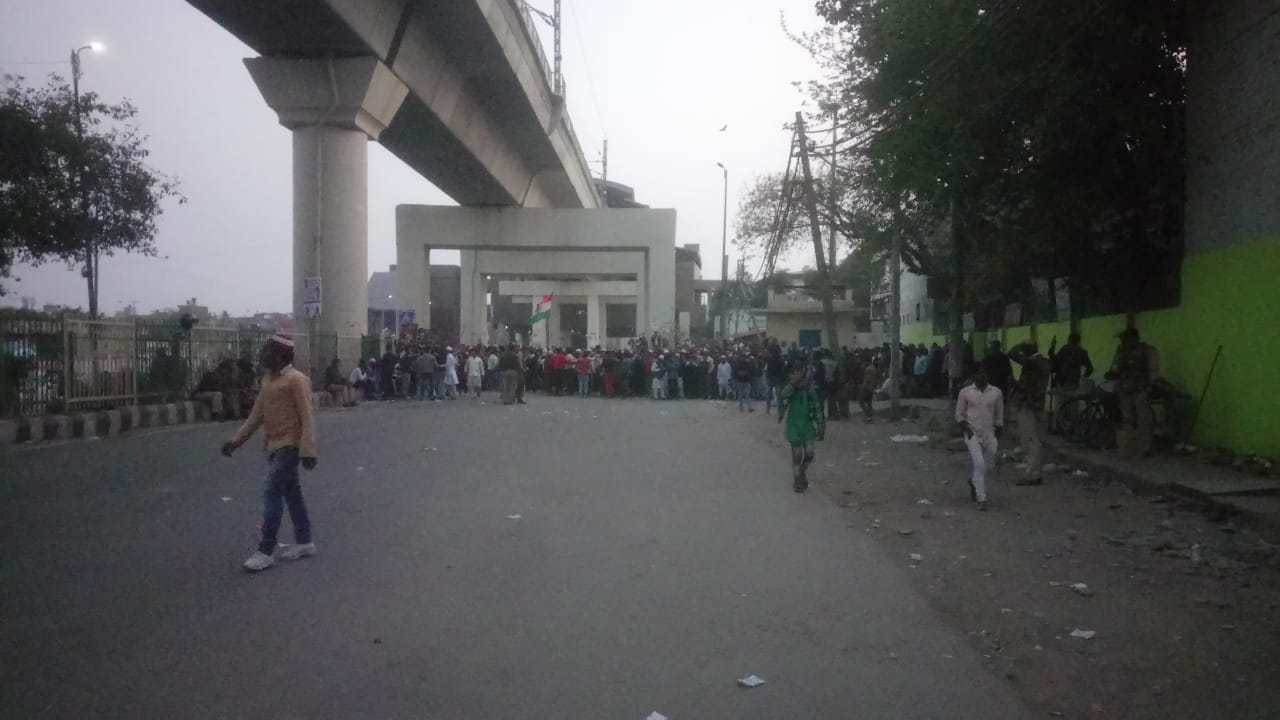 ---
---
The situation remained tense at Maujpur in northeast Delhi till late evening. After day-long violence in Bhajanpura, Maujpur and Jaffrabad neighbourhoods settled a bit, anti and pro-CAA agitators were held back by a heavily armed police force along the 500 metre stretch between Muslim-majority Jaffrabad, and Maujpur which houses mixed communities.
Patriotic songs, slogans, and chanting of Vande Mataram and Bharat Mata ki Jai were heard at the pro-CAA gathering at the Maujpur red light. Young men, even young kids, carrying sticks and rods, with saffron 'tilak' on their forehead were rampant in the crowd. The crowd even shouted the controversial 'Desh ke gaddaro ko goli maron salo ko (Shoot the traitors)' slogan. Incidentally, a man, suspected to be a pro-CAA agitator, was captured on video during the day's violence, pointing a gun at an unarmed police personnel and then at anti-CAA protesters, eventually firing in the air.
Newspersons were stopped from recording videos and taking photographs at the pro-CAA gathering. The Telegraph Online was forced to stop filiming, and delete a video recorded on our reporter's phone.
'We will not allow anyone to click photos here. Only Republic Bharat and Zee News are allowed to do that,' one of the pro-CAA agitators told The Telegraph Online.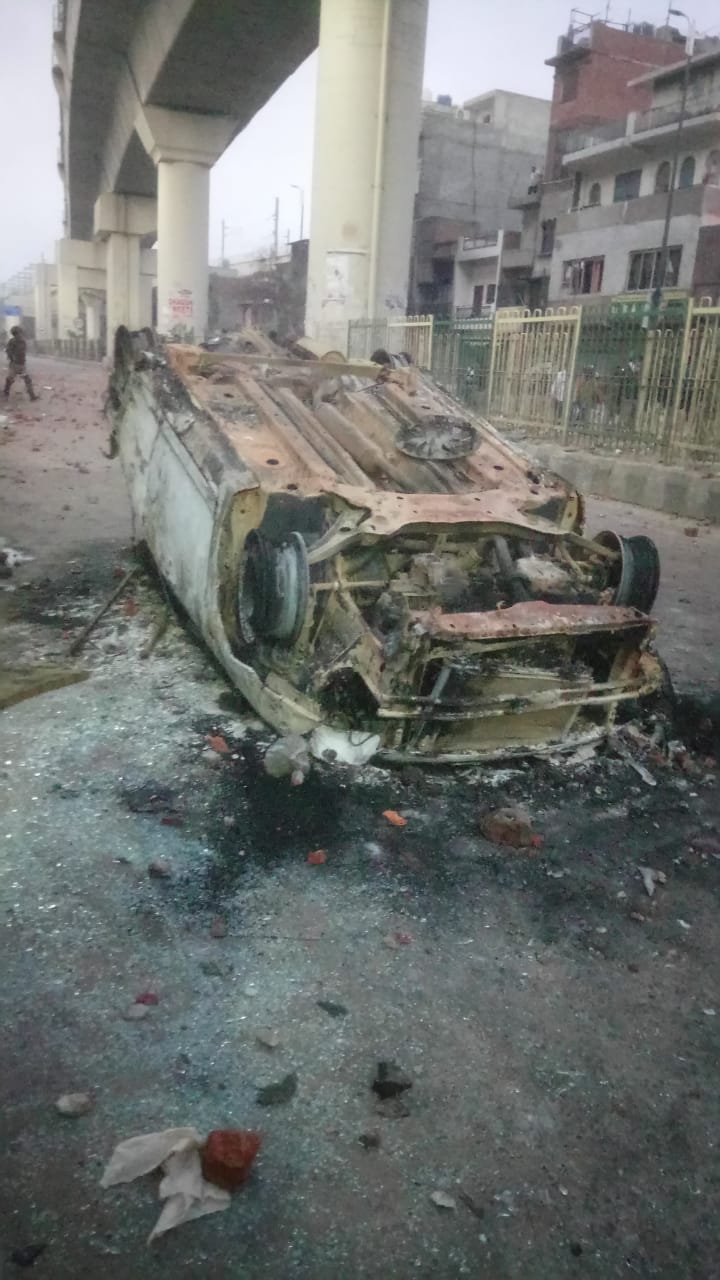 At the same time, anti-CAA protesters raised slogans of 'Azadi' and 'Kaaghaz nahi dikhayenge' on the other end of the stretch, under the jurisdiction of the Jaffrabad police station. No barricades were put up at the Maujpur side by the police or paramilitary forces. They were spotted trying to reason with the unruly elements armed with sticks and rods in the pro-CAA mob, to not go towards the Jaffrabad side. A pro-CAA person even cut off the connecting wire of a CCTV camera mounted near the Maujpur red light.
Burnt vehicles and stones lie scattered acrosss the stretch of road. At least two houses, claimed to be belonging to Muslims, were set on fire by the pro-CAA mob. Residents of the Maujpur area claimed that the pro-CAA mob gathered in their area wasentirely composed of outsiders. 'I don't recognise any face. They are not locals but have been brought from nearby areas,' a Maujpur local said from his street corner said.