Lieutenant Governor Anil Baijal overrules decision to reserve hospitals for Delhi residents
On Sunday, Arvind Kejriwal had said that the 10,000 beds under his government were not for outsiders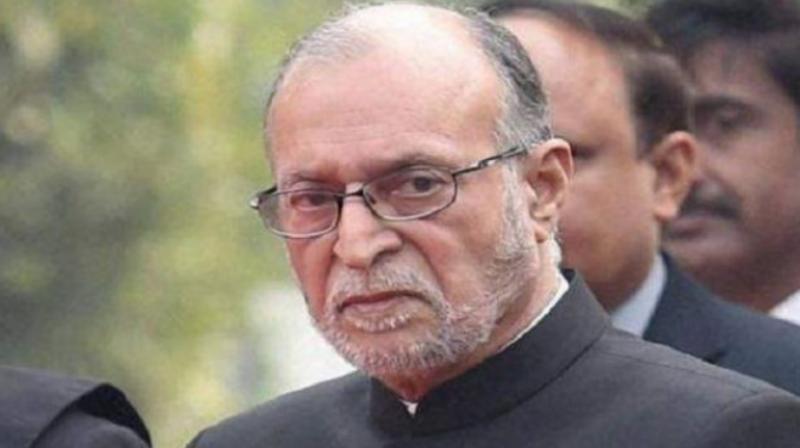 ---
---
Delhi Lieutenant Governor Anil Baijal has overruled the decision to reserve some private hospitals, and those run by the Delhi government for residents of the capital.

"Everyone will be treated in Delhi", Baijal said in an order, noting "treatment should not be denied to any patient on grounds of being a non-resident'.
On Sunday, Arvind Kejriwal had said that the 10,000 beds under the Delhi government would be reserved for residents. Beds under the Central government can be used by all, he said, adding that private hospitals covering special treatment would also be open to all.
'Over 90 per cent people want Delhi hospitals to treat patients from the national capital during the coronavirus pandemic. Hence, it has been decided that government and private hospitals in Delhi will only treat patients from the national capital,' chief minister Arvind Kejriwal said at an online press conference on Sunday.
He said if people from other cities come to Delhi for specific surgeries, they will be provided treatment at private hospitals.
'Delhi's health infrastructure is needed to tackle the coronavirus crisis at the moment,' Kejriwal said.
Earlier, health rights groups had appealed to the Delhi government not to close its hospitals to patients from outside the capital.
A Delhi government source said an expert committee had in a report to the state government said Delhi's health infrastructure would be saturated in three days if it remained open to patients from across India.
Delhi High Court had in 2018 shot down an attempt by the Aam Aadmi Party government to reserve for Delhi residents four in every five beds at the state government's hospitals.