Kejriwal promises extra ration, double pension for poor
'No lock down of Delhi yet, but not ruling it out situation so warrants'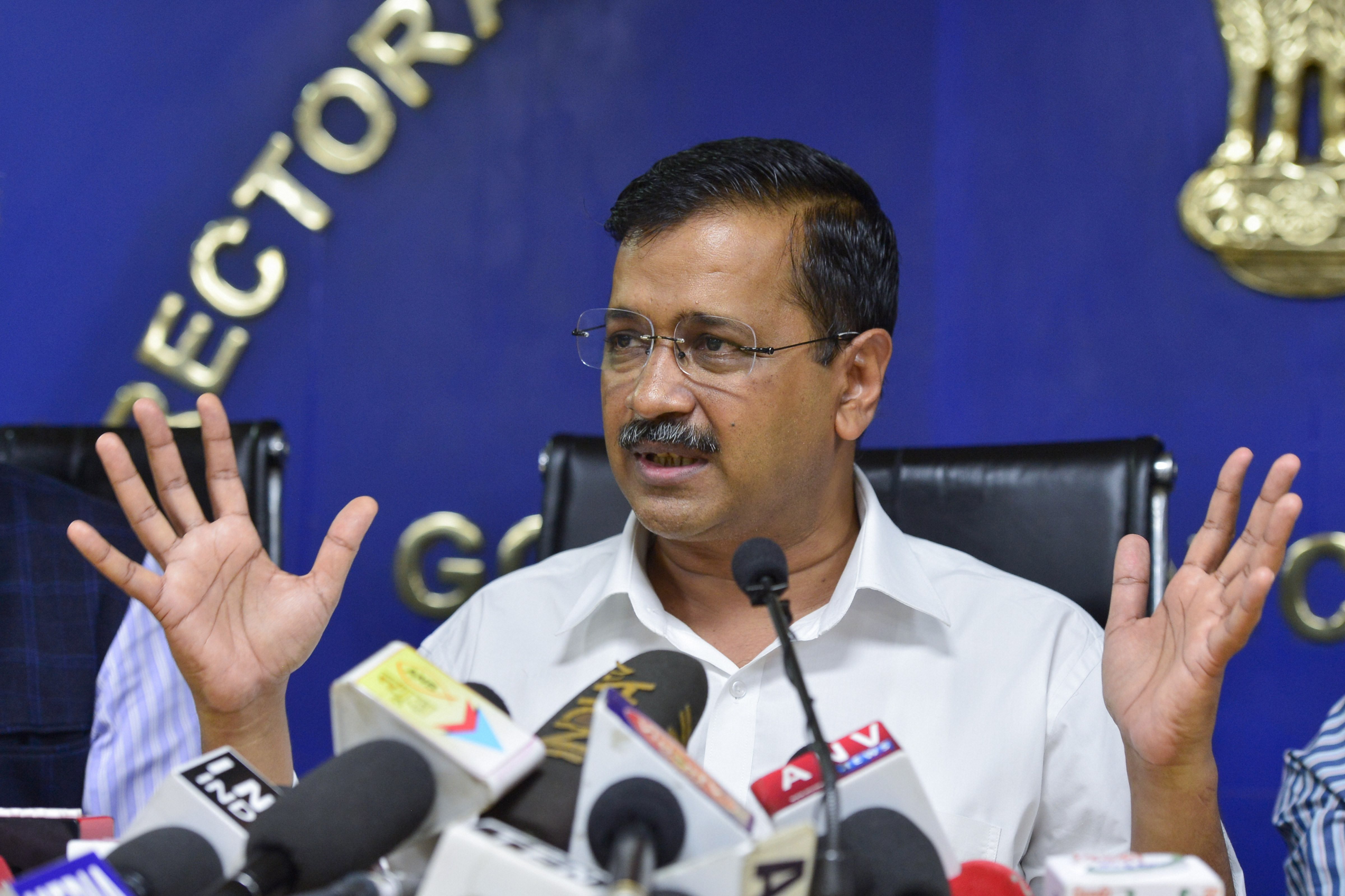 ---
---
Delhi chief minister Arvind Kejriwal announced a series of measures to combat the spread of coronavirus on Saturday with efforts focused on providing extra ration and doubling pensions to take care of the poor who are likely to be severely impacted.
In an online press briefing, an initiative he launched from Saturday, Kejriwal revised the limitation on public gathering, reducing it from 20 people to not more than five at any given time.
"We are not going for a lockdown yet but if necessary, for your health and safety, for Delhi and for the country, we might decide to lock down as well. Right now, we don't see it as necessary," said Kejriwal.
He confirmed that local transmission of the virus (SARS-CoV2) occurred in at least four cases in Delhi which has so far recorded 26 cases. Of these, 22 cases were those who had travelled to India from abroad.
According to the Union health ministry, novel coronavirus cases in India rose to 258 on Saturday after 35 fresh cases were reported in various parts of the country. Many doctors and medical experts have now indicated that India might have entered the Stage 3 of the spread wherein the virus is transmitted within the community.
Sharing the present status of Delhi govt's measures to tackle #Covid19 #DelhiFightsCorona https://t.co/unqEKTUCTb

— Arvind Kejriwal (@ArvindKejriwal) March 21, 2020
The chief minister announced a 50 per cent increase in rations for 72 lakh people who depend on PDS supplies. The normal practice is to provide 4kg wheat and another kilogram of rice and sugar at subsidised rates.
"We won't let there be any shortage of ration. We won't allow any shortage in food," he said, adding the scheme would cover an estimated 18 lakh poor families of Delhi.
The restrictions on travel and work, closing down of shops and markets, have already led to the loss of livelihood for many. And the chief minister acknowledged it was a major concern for the poor, especially daily wagers.
"Labourers who depend on daily earnings are losing out on wages. We are very concerned about them. We don't want any individual to face starvation with nothing to eat at home," said Kejriwal.
The state government will also double pension given to widows, senior citizens and the differently abled, the measure likely to benefit around 8.5 lakh people. At night shelters for the homeless, free lunch and dinner will be provided.
Kejriwal appealed to senior citizens to stay indoors and not go for ritual morning walks, explaining that the virus was especially dangerous for them.