Munnar: Serene splendour
From the beautiful backwaters of Marari to the hills of Munnar, Kerala is an ideal winter destination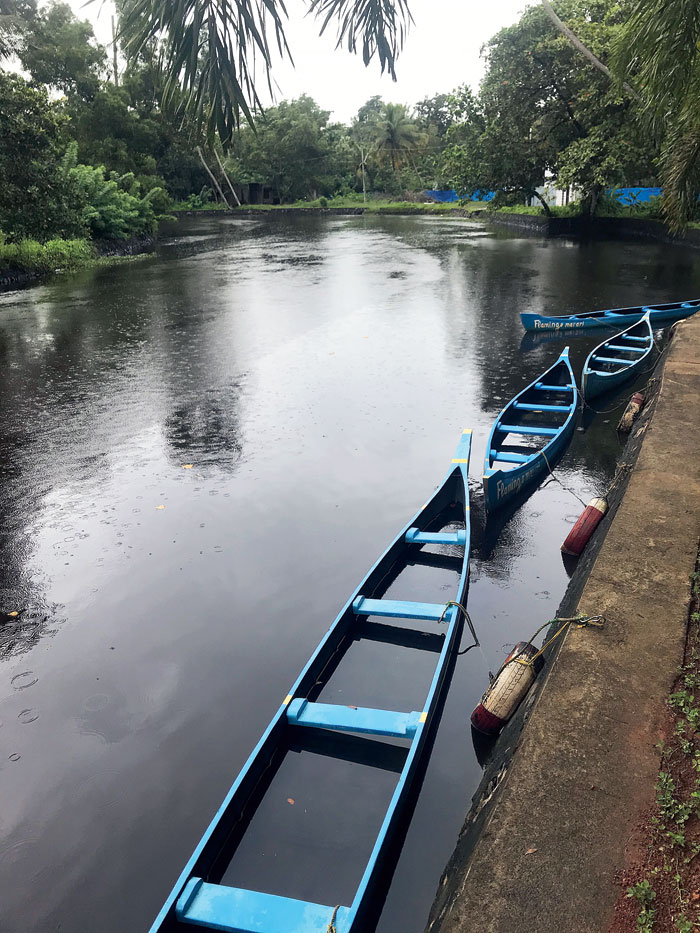 One can take the canoe to go to the beach from the Flamingo Boutique Hotel at Marari
Pictures by the author
---
Published 23.11.19, 03:29 PM
|
---
Wow! How time flies. We are already in the last week of November, there is a nip in the air and soon the winter festive mood will set in. Most of you might already be planning your family vacations. If you have not booked your tickets yet, I have the perfect recommendation for you — Kerala.
This beautiful state is called 'God's own country' and, believe me, it truly is in every way! I am just back from a vacation with the family in Kochi's backwaters and can't wait to go back to explore more. Winter in the southern coastal regions is non-existent, with warm days and pleasant evenings, making it the perfect holiday destination in India.
First up, get a flight in and out of Kochi airport. Indigo has a direct flight from Calcutta. Alternatively, there are plenty of connections via other major cities. Kochi is divided into many islands, so it is important that you stay in the right area. Ernakulam is the busy CBD area with the big chain hotels but nothing really for visitors to do.
Fort Kochi is where you want to be — in the lap of nature amid lush greenery, small winding lanes with artistic graffiti and water surrounding you everywhere. I was very impressed with the clean roads here with no trace of garbage. Enjoy the slow pace of life and, as the Italians say, "Dolce far niente" — the sweetness of doing nothing!
Fort Kochi
Spend your first day walking around the coastal area along the promenade of Vasco da Gama Square. Head for the Chinese fishing nets and enjoy watching the fishermen manoeuvring the large nets in sync. The beautiful fresh fish that they bring up is a seafood lover's delight. And the best part, you can buy the "just fished" bounty right there and have it cooked at a local partner restaurant.
If you need to entertain kids who are reluctant to walk (like mine), hop on to the local ferry right there, which goes up and down to the neighbouring islands. This mode of transport is a daily commute for the locals. Do a round trip and take in the feel of simple local life. In fact, on some ferries you can drive your car over — this could be rather adventurous for kids. Oh and watch out for dolphins, it might just be your lucky day.
Explore the little maze of streets around Princess Street, the main shopping district. Stop by for a coffee or lunch at the trendy Kashi Art Cafe and do some people-watching. Fort Kochi is also where the art biennale is held and boasts of a very artistic crowd. Keep your camera handy as the wall art and characteristic facades make for perfect Instagrammable pictures!
If you are into dance and culture, go immerse yourself in a classic Kathakali performance at the cultural centre, usually held daily around 6pm. If you head there earlier, you can also witness the elaborate makeup process.
Indulge in some local Malayali cuisine at the elegant Malabar Junction or one of the many restaurants (see the list below). For fish lovers, I recommend the Malabar Seafood Curry and Meen Pollichathu (fish cooked with onions, tomatoes and spices in a banana leaf).
Or just ask for the fresh catch of the day and have it cooked the local way.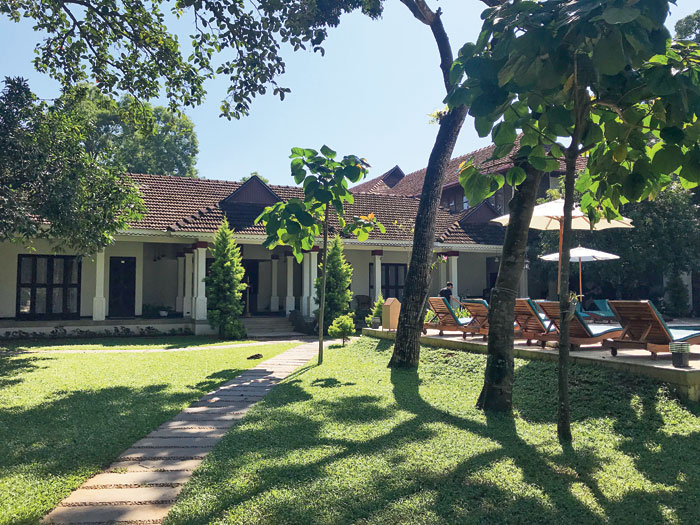 I really enjoyed the various types of rice — lemon rice, tomato rice and coconut rice among the many more. Of course, we all love appams paired with a chicken or vegetable stew. Vegetarians, you should try the cabbage thoran, a light preparation of the vegetable with fresh coconut and curry leaves.
On the second day at Fort Kochi, we hopped into an auto and headed straight to Jew Town. It's a bit touristy and crowded now, but still a lot of fun. The Paradesi Synagogue is the main attraction here — a historic place of worship for the Jews, which is still active for the few that remain. The market here is one of the oldest antique markets in India and a real treasure trove.
Spend some time browsing around and bargaining before stopping for a coffee and unniyappams (a local mithai) or a light lunch at the popular Crafters Cafe.
If antiques are not your thing, indulge your senses smelling and tasting the spices in the many spice shops with alluring displays. Taste the various types of peppercorns with varied flavours and heat level, inhale the pure cinnamon, nutmeg and vanilla pods and pick up your stash of spices and seasonings. After all, it was Kerala's rich and exotic spices which led to the historic spice route, attracting ancient traders to its coast.
The aroma of freshly made banana and tapioca chips fills the air and make for great gifts to carry home. We brought some back and enjoy them with hot chai!
Marari and the backwaters
Mararikulam (Marari) is a virgin beach just before Alleppey, which we ditched since it's more crowded, and headed there instead. Get a taxi from Kochi and drive south along the coast and villages, and you are there in a quick hour and a half. There is really nothing much to do here except relax in the midst of mother nature. If you are looking for pure white sand, untouched by hawkers and tourism, no commercial beach shacks and their garbage, this is where you want to go soon before it becomes all that! We were one with our surroundings — roaring waves, the blue sky and swaying palm trees. Homes with elegant Kerala-style architecture dot the beach with residents smiling as you pass by.
We stayed at the beautiful Flamingo Boutique Hotel, which excelled in every way. It's an old ancestral haveli converted into a hotel by the enterprising younger generation. It has the characteristic aangan in the centre with rooms opening into it, plus more rooms by the poolside. Old-world charm and priceless antiques mingle with modern facilities and luxury. Personalised service, delicious home-style food, both local and Western, spacious rooms with open-air showers, all topped with a reasonable tariff made this the perfect holiday retreat.
When in Kerala, do as the Keralites do — canoe your way around! As the hotel is located on the banks of a canal which meets the sea, we canoed our way to the beach every morning. A true delight for my city-bred kids.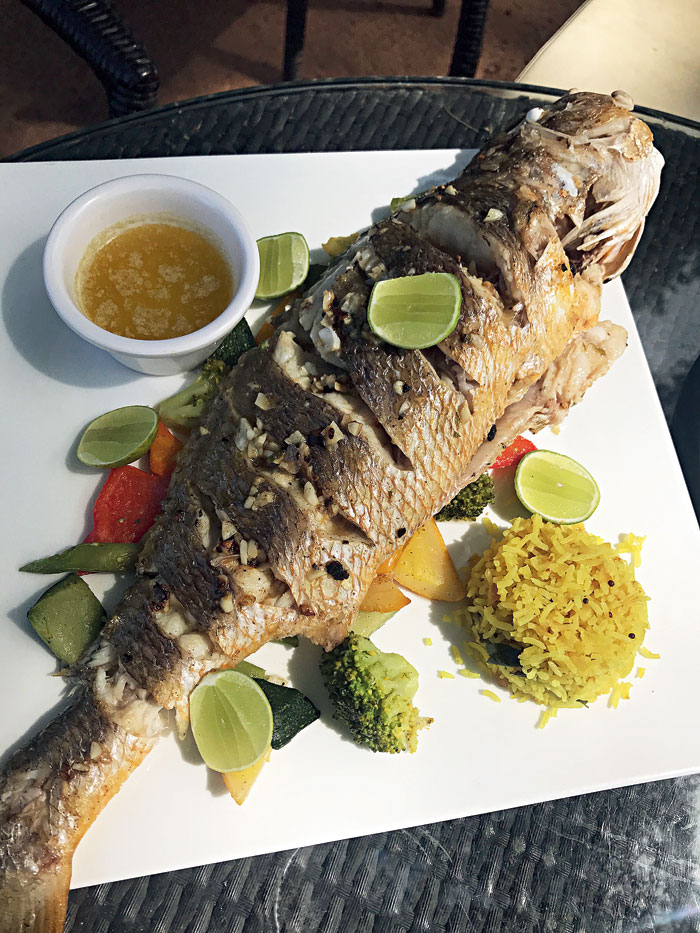 A houseboat trip on the backwaters is a must-do and a great way to spend a day. Book online based on the boat size and service or ask your hotel to sort it out for you. We opted for the day itinerary, which typically sets sail by noon from the dock area in Alleppey and returns by 5pm. They cook a hot lunch of local fare on board. The highlight for me was stopping on the banks of the lake at a local fisherman's stall, picking out fresh prawns and crabs fished from the same waters and having the cook on board grill them for us. The taste still lingers in my mouth.
It was such a pleasure lying on the top deck as we sailed through narrow waterways, junctions and then finally onto the vast lake. Reminded me of an Indian version of the Venetian canals. It was amusing to encounter a traffic jam of boats and canoes and interesting to observe how the simple daily life here revolves around these waters.
There are options for staying overnight on houseboats or doing a quick two-hour trip on a shikara boat, depending on your time and interest. Parents with young hyper kids like mine, you will need the screen and lots of games to keep them busy and, more importantly, secure and not off board!
The Marari Beach Resort, a high-end hotel owned by the CGH Earth group is another gorgeous property you could stay at.
Munnar and the hills
If sea and boats is not your thing or you have been there and done that, you could drive east from Kochi to Munnar, a hill station in the Western Ghats, boasting of gorgeous tea and spice plantations with breathtaking views. Being a former resort for the Brits in the Raj days, it has colonial bungalows here that have now been converted into premium hotels and homestays amidst the rolling hills and lush greenery. So cut yourself off from the world and lose yourself amidst nature.
While we did not visit the hills ourselves on this trip, we plan to head there soon. Believe me, you can never have enough of the serenity of Kerala.
Calcutta girl Natasha Celmi is a culinary specialist and food stylist based in Bangalore. Reach her on Instagram@cucinamiabynatasha or at www.cucinamiabynatasha.com. YouTube channel: Cucina Mia by Natasha