Paradise unpacked
Before a visit to the Maldives, here are a few tips for the mature traveller who's a hippie at heart, loves great food and is looking for comfort, affordability and memories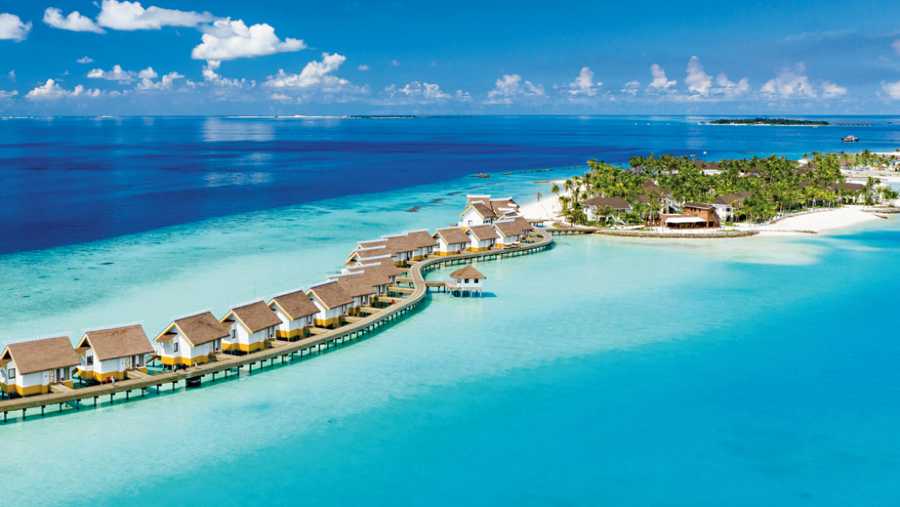 While visiting the Maldives, choose a hotel within a short distance of Male airport, like Saii Lagoon
---
Published 18.07.21, 02:00 AM
|
---
The Maldives is open again for tourists. Of course, you need to do some paperwork (that's probably going to be the norm from now on for any international travel)… a negative RT-PCR test 96 hours prior to departure (remember to count from when you do the test not from when you receive the report and another test at the resort for the return) and a confirmed return flight, hotel confirmation and a Traveller Health Declaration from the IMUGA site (Maldives Immigration).
If you're not used to all this online form filling, I would suggest you arrive at the airport well in advance and ask the airline staff to help you. Vistara was very helpful. You receive a QR code and have to show it at check-in. On the way back you have to fill in the Indian Health Declaration hard copy and Air Suvidha online. There are direct flights now from many Indian cities (Mumbai, Bangalore, Hyderabad, Kochi) to Male. The flight from Mumbai is a very comfortable two-and-a-half hours. All this sounds like a drag but trust me, once you see the turquoise water and islands from the plane as you approach Male, you'll be convinced that it was all worthwhile.
If you do some homework, Maldives doesn't need to be that crazy mega-budget, once-in-a-lifetime vacation you only dream about. Here are a few tips once again for the mature traveller who's a hippie at heart, loves great food and is looking for comfort, affordability and memories.
1 Remember (and you'll see this as the plane approaches Male), the Maldives is a collection of islands. Choose carefully because once you're there it is nightmarishly expensive to move from one island to the other. This is not Venice (which is also a collection of islands) which has a very efficient public transport boat service.
2 Choose a hotel within a short distance of Male airport (15-20 minutes by speedboat), otherwise you'll be taking out a bank loan for the flight or speedboat to your island. This could be more than your ticket from India!
3 We chose Saii Lagoon (saiiresorts.com), which is a 20-minute speedboat ride from Male. You are escorted on arrival to the boat, which is right outside the airport. Affordable, international standard of food and drink, beautiful accommodation and friendly service. Ticks all my boxes. We had a stunning beach villa with two bathrooms, outdoor and indoor, and a porch which was almost on the beach and 10 steps from the warm water. We were not disappointed.
If you want seclusion, nobody is going to bother you and the island is big enough for you to hear nothing. Activities? Yes, you have all the water sports, yoga and kids activity centre, lovely spa and so on. If you, however, want to party, there seemed to be a lot of moving and shaking around both the pools and their respective bars the whole day long and way into the evening! Saii is described as "created for couples, families and friends in search of a playful destination getaway" and that about sums it up.
4 A new feature in the Maldives and on this island which is called Crossroads, are the restaurants and shops around a gorgeous new Marina (crossroadsmaldives.com). Think mini Marbella. You can eat in any of the restaurants at the Marina — Indian, Thai, Chinese, Maldivian. They are included in your all-inclusive or half-board package should you choose to go for that and they are all within walking distance of the accommodation or a short buggy ride away. Shops are well curated and revolve around fashion, food and art with a very handy Rip Curl store right as you enter
5 For those seeking more upmarket F&B options, Dharshan Munidasa, culinary impresario from Sri Lanka, has opened three restaurants here — Ministry of Crab with all his signature dishes… the crab is flown in live from Colombo; Nihonbashi Blue (after the blue of the Maldives… the original is in Colombo and was for many years on Asia's 50 Best restaurant list as is Ministry of Crab) serves "Inspired fine Japanese" cuisine. They serve fresh sushi and sashimi as well as delicious temaki warm tempura prawn rolls with wasabi rice. Do not miss the signature dish, Olive Oil Kake Tai Cha, a dish of sushi rice, sashimi fish, a dash of soy and an egg yolk mixed together with a tempering of sizzling garlic in olive oil at the table. Quite the showstopper. Their top-of-the-line Wagyu Sukiyaki is a must for lovers of Japanese Wagyu beef.
6 A brand new concept is Carne Diem, serving the best imported red meats cooked only with sea salt in his specially designed oven. All three restaurants have a more extensive wine and spirit list than other restaurants on the island.
7 Booze. You can't carry liquor into Maldives, neither in your bag nor from the duty free. This is a Muslim country. However, all hotels have well-stocked bars at reasonable rates and also serve pork products.
8 If you're looking for a more "upbeat" hotel experience, then the famous Hard Rock Hotel (hardrockhotels.com) is on the same island as Saii Lagoon and a short buggy ride/walk over a bridge. There's music happening every night somewhere, you have the Hard Rock Cafe with its legendary burgers, a good music selection in the room, a lovely Mexican restaurant, The Elephant and the Butterfly, and aquarobics in the pool with Miguel from Mexico. You can also avail of all the facilities and restaurants at Saii Lagoon.
9 What to wear? Take water shoes/ jelly shoes or waterproof Croc-type sandals before you step into the stunning turquoise sea as you may encounter some nasty rock beds but these give way to soft sand very quickly. The water is rarely turbulent. Keep packing to a minimum — swimsuits, shorts, summer dresses and kaftans, sandals, sun hat… leave silk robes, high heels and designerwear at home. For men, shorts, shirt and sandals are the accepted dress code everywhere on the island. If you forget your sun block or flip-flops there's a shop in the Marina and Hard Rock and Rip Curl can outfit you with the rest.
10 Maldives is where the sea tastes like a briny oyster, not like a mouthful of salt. All hotels have pools but there is nothing quite like swimming in the sea. For those who aren't strong swimmers, fear not, the areas just off the beaches and water villas are usually quite shallow.
Consider visiting off season, both to avoid crowds and to get a better deal. Temperatures are more or less the same all year round with very little rain during monsoon.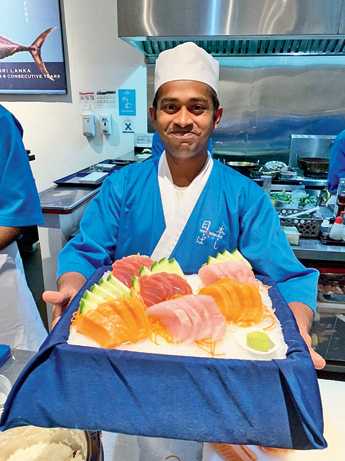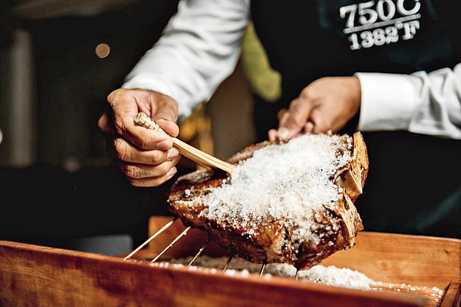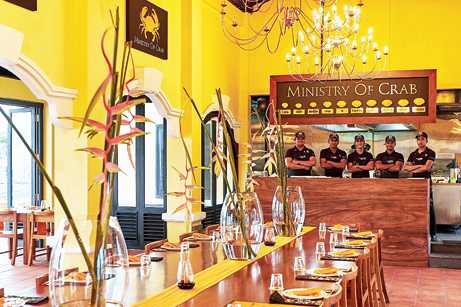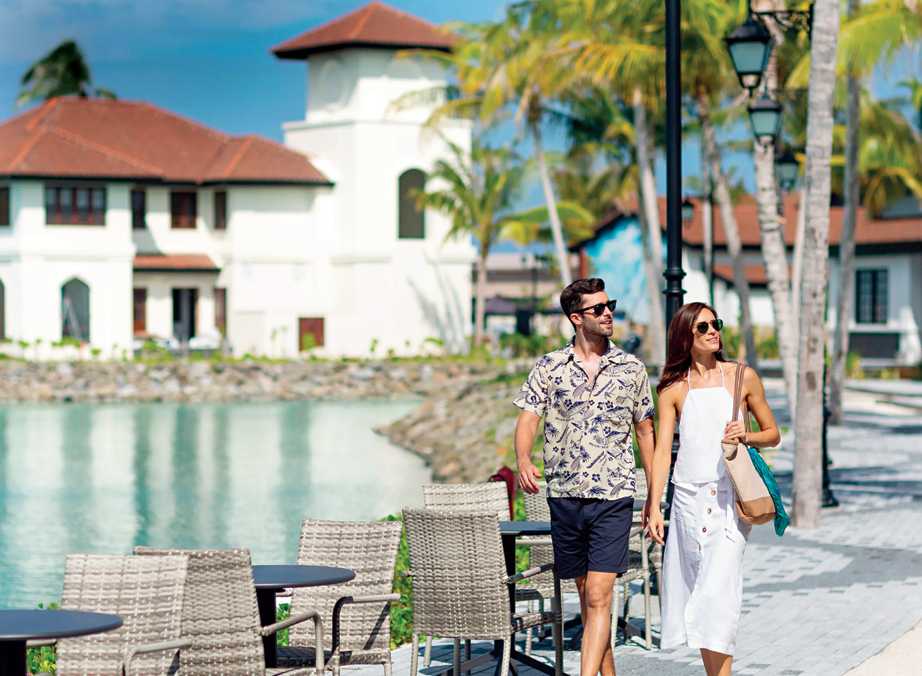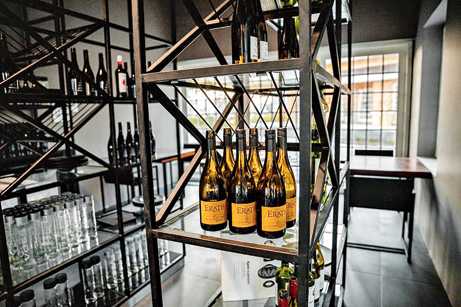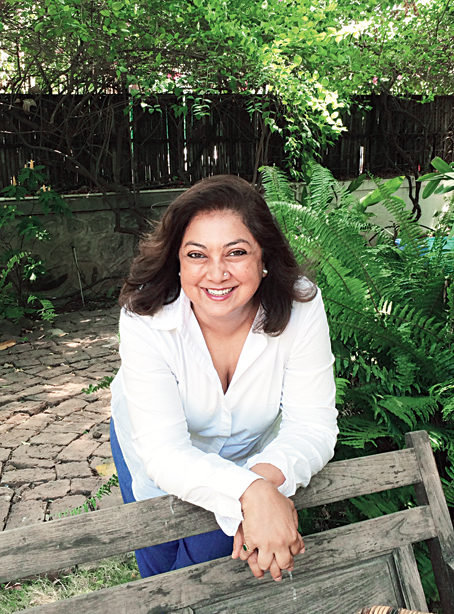 Karen Anand is a culinary consultant, food writer and entrepreneur. In recent times her name has been synonymous with farmers' markets. Follow her on www.facebook.com/karenanand and on Instagram @karen_anand