From Kerala to Cannes: A 'roar trip' traversing 25 countries to save the tiger
Two people, 25,000km, 25 countries, 65 days and one car!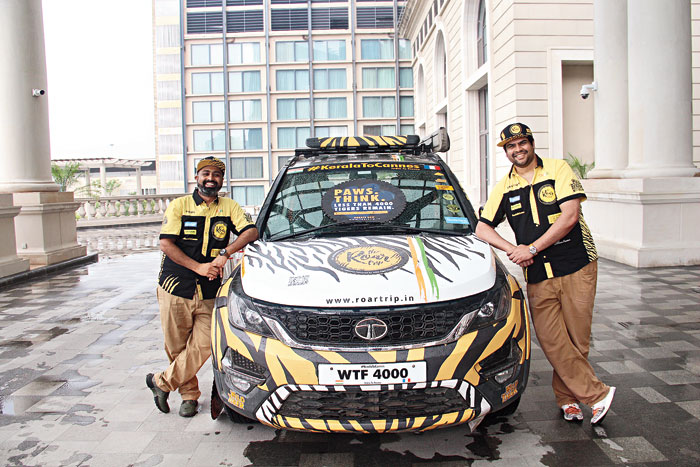 Paul (left) and Gautom with their companion for the Roar Trip, their tiger-like TATA Hexa
Pictures: Koushik Saha
---
Published 06.08.19, 01:20 PM
|
---
We've already travelled for more than 3,500km, but this trip still feels surreal. The fact that we're on our way hasn't sunk in yet," smiled Paul George Vedanayagam. One look at his itinerary justifies Paul's response. Two people, 25,000km, 25 countries, 65 days and one car! The Roar Trip that started from Kerala and will culminate in Cannes in southern France, promises to be the adventure of a lifetime. The Telegraph caught up with T-1 (Gautom Menon) and T-2 (Paul George Vedanayagam), as they like to call themselves, on how their unique step towards tiger conservation came into being, and more at ITC Royal Bengal, where the duo made a stop.
Tell us about yourselves...
Gautom: I'm the founder of Wild Tiger Rum and Wild Tiger Foundation (WTF), which is just over three years old. I have always been a tiger enthusiast. Whenever I get time I try to head out into the wild. I wanted to produce a spirit brand capturing the essence of India using the tiger name and imagery. Giving back to tiger conservation through CSR was a no-brainer for us, so we set up WTF in Coimbatore. Both of us are originally from Kerala but raised in Coimbatore. The two tiger reserves we identified to support are Parambikulam Tiger Reserve in Kerala and Sathyamangalam Wildlife Sanctuary in Tamil Nadu.
Paul: I'm into advertising and designing. I'm basically an adventure enthusiast. I have done a lot of long-distance motorcycling. While growing up I have done a lot of wildlife exploration and this is something very close to my heart.
How did the idea for this trip come to you?
Paul: I worked with Gautom on a couple of projects and once we got comfortable with each other, he told me, "Hey, I have this trip in mind. What do you think about it?" So I said, "Okay, but let me ask my wife for permission first!" (laughs).
In the jungle, each tiger can be differentiated by the stripes, so each tiger has a unique number. For the trip, we decided that Gautom was T-1 and I was T-2.
Gautom: Anybody can do a road trip, but we decided to do a roar trip. We've been really lucky to have got so much support, and the follower count on social media is increasing by the hour. Hopefully by the time we hit a few countries, we'll have a nice cult following.
Have you guys always been avid travellers? Any road tripping experiences?
Gautom: I think I have travelled to 47 countries so far. I probably spend more than half my time outside the country. Any opportunity I get to travel for work, I use it to get out and see whatever I can, enjoy the local delicacies, soak in the sights. I've done a few road trips with my friends, first the entire Australian East Coast and then the US West Coast. In India, I've done one from Coimbatore to Goa, but nothing as extensive as this.
Paul: I do a lot of biking around the country. I am a part of a biking group in Chennai called the Powerpuff Brigade (laughs).
What are the challenges in this trip?
Gautom: We have a schedule where we have to be in a particular place every evening for some commitment or another. So even if we aren't keeping well or feel like taking it easy, we literally have to push ourselves. If one of us can't take the wheel, the other has no option but to drive. It's not like a road trip with friends where we can impulsively set up a barbecue at a random junction. Another challenge was when Paul fell sick. We also had a flat tyre in the middle of nowhere. We also have to regularly check the vehicle because TATA doesn't have a dealership outside India. India's actually the gruelling bit, we're driving about 600-700km at a stretch. When we leave the country, the car has to be in optimum condition. We know people who've done trips in their TATA Hexa, the car is rock solid.
Paul: Ya, no complaints about the car. We're averaging about 10-15 hours a day, which itself is a major feat, especially because of the concentration it requires. We were on our way to Calcutta last evening and we had to come to a screeching halt because a calf decided to jump on the road.
There's only so much music you can listen to for 10 hours. How do you drive the monotony away?
Gautom: We've got a range of audiobooks and podcasts on motivation. I'm supposed to be the designated DJ. We have a dashcam, so we're gonna do random quizzes and conversations. The idea is to keep it exciting every day.
So you guys don't prank each other?
Gautom: We'll start soon. He has no idea, but we will (laughs).
Paul: We'll also never get to spend so much time together, so a lot of time is spent talking and planning…
Gautom: We're already thinking of the next project, which is a very unique concept about India. Rum is our focus, because sugarcane and rum spread from India to the world. We're working on a super cool gin, and probably this time next year we'll embark on another journey within the country, exploring the tribes who influenced it the most.
Did you customise your car?
Gautom: It's a stock car. In fact, it's the original TATA Hexa model from 2016. They gave us a media car, so it's already done 50,000km.
Paul: We really didn't feel the need to customise it in any massive way. I have a lot of motorist friends whom I went to before the trip, and they asked me to tinker as less as possible because the more things you modify about the car, the more likely you are to face issues.
Gautom: Apart from the exterior where we made it look like a tiger, we've pretty much kept the car as it is except for the handbrake. We've added an extra clip since we might have to street park in a lot of hilly places in Europe.
Any road trip films that have influenced you?
Paul: We're trying not to be like them or else we won't make it through the journey. We need to be as much in control as possible. I enjoy going on actual trips more than watching others do so in films.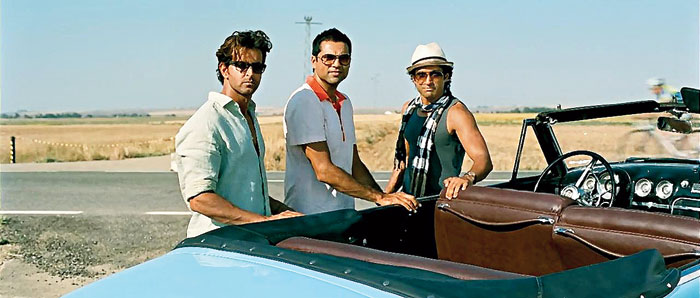 Gautom: For me it's Zindagi Na Milegi Dobara.
Which city are you most excited to visit and why?
Gautom: I think initially Bangkok, because we are the chief guests for their Independence Day flag hoisting, which is an honour. As a city, I think it's Moscow, because my great grand-uncle was India's first ambassador to Russia, so it is a full circle. St. Petersburg is also a really beautiful city.
Paul: I'm quite interested to see Myanmar, because my ancestors were from there and they came down during the war. I am also excited to visit the Asian countries, because I am a huge fan of Oriental cuisine and being an avid cook, that should be an interesting leg of the trip.
So do you get to cook your own meals?
Paul: We've been lucky in the Indian leg so far and our food is taken care of. The actual challenge will start after the India leg.
Gautom: We also found out that ITC makes the best dal makhani in the world and it's been consistent in every city. But then, he's more of a foodie than me. I'm pretty open to everything. Complete carnivore, just like the tiger (laughs).
Why did you choose Cannes as your final destination?
Gautom: Couple of reasons actually. Firstly, because few people in India have done trips from Bangalore to London and Delhi to London. London seems to be the top choice. We felt that Kerala to Cannes had a nice ring to it. The city of Cannes and its tourism is doing a meet-and-greet and supporting us in every way. Their annual duty-free convention starts on September 29, so we have 35,000 people from around the world coming to the event. It's the same venue as the Cannes Film Festival. Our car is going to be parked there, among the global heads of the best brands in the world.
Given the sheer extent of the trip, did you pack heavy or light?
Paul: Luckily in terms of clothing, we're only going to be wearing the WTF branded clothes that we're wearing now. We've made both shirts and T-shirts for formal and informal events.
Gautom: I can assure you though that we have at least seven of each, so this is definitely washed (laughs)! The car is loaded to the brim though. JBL has given us a massive speaker, which we can connect to in 15 seconds and turn any place into a theatre. No matter where we are in Prague or Paris, within 30 seconds we will pull out two standees, get the speaker and mic connected, and have the attention of everyone around.
What are some essentials you could not leave behind?
Paul: Since I'm a photographer and I'll ideally be capturing and vlogging the entire trip, so I have a camera bag that almost weighs 20kg. Also I have a small JBL speaker that I literally carry everywhere. I am a huge rock person, so I need my fill of Pink Floyd and Bread. 
Gautom: I always have my tiger eye mask and my world adapter which can be plugged in at almost any country. We also have the Skyroam dongle, which connects us to the Internet in 135 countries. Besides that we keep some rum handy to fuel us during the evenings when we get some time to chill.
Given the strenuous nature of the trip, did you follow any fitness regimen?
Paul: Lots of stretches. In fact, I had a physio come home and teach me a few stretches to do before and after the drive. We haven't done any of it so far (laughs).
What are some road safety tips you would like to give our readers?
Paul: We actually have 10 commandments to follow on these trips. First thing, don't overspeed. It's really not worth it. Second, keep your eyes glued to the road. As you go towards lonelier regions, please do not stop for anything.
Gautom: Drinking and driving is not even an option. In fact, even the co-passenger isn't allowed to drink or smoke.
Paul: We have it written on our car. Our tagline is, "Relish Responsibly". No answering calls, even if you are connected to the bluetooth. We let the co-passenger answer it.
What are your favourite wildlife sanctuaries?
Paul: My favourite is the Anamalai Tiger Reserve. The Western Ghats feel like home.
Gautom: I've been quite engaged in the Sathyamangalam Wildlife Sanctuary.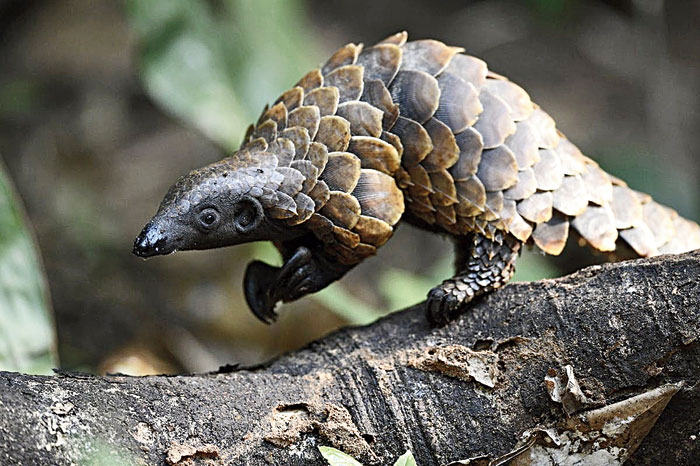 Apart from tiger conservation, which is the other wildlife cause closest to your heart?

Paul: The pangolin, also known as the scaly anteater, is a very endangered animal. They are highly poached, and in the last seizure, they seized 12,000 already-scaled pangolins. We will definitely be talking about how the demand for animal parts is one of the major contributing factors of their extinction.
Gautom: Paul's parents actually do a lot for the wildlife too. They live on the periphery of a wildlife zone. They built a water hole for deers and boars, in addition to several forest research projects.
Paul: Yeah, we literally have elephants walking through our house (chuckles).
Driving, visiting the wildlife reserves, sleeping and driving again. How do you get any time for sightseeing?
Gautom: In some cities like Chengdu, which is the panda research capital, we will take some time to explore. However, there is a lot of scenic beauty along the way, especially in Kazakhstan and Kyrgyzstan. The Indian embassy is hosting us in almost every city and taking us out, so we won't necessarily miss out on much. But ya, in certain places we will try to plan our schedule so that we can take an hour or two out and explore.
Paul: Just the drive itself is so relaxing, because you get a lot of time to think. I can definitely say that we've had some really scenic drives through forests and grasslands. At the end, like is often said, it's not about the destination but the journey. While driving, when we get to see the terrain change, it is a very unique experience. We all go to different cities, but very few of us have the chance to see what's actually between the cities. That's an experience by itself in all the 25 countries.
So will you be doing the return journey too?
Paul: No, definitely not (both laugh).
Gautom: And there's no guarantee that we'll like each other till then!
Tell us about your most memorable tiger spotting experience.
Gautom: I always knew I was going with a brand called Wild Tiger, so back in 2006 I trademarked the name. I realised the tiger was endangered, but didn't know the gravity of it. In 2010, I was a part of a field trip to Kanha National Park with a group. Kanha is a place where if you do even two safaris, you're extremely likely to spot a tiger. We went on three safaris, but didn't spot one. We'd all given up by then. The next morning, just four of us set out in one gypsy, and the male tiger was in the middle of a mating call. We just followed the sound. There are just two things in my life that have blown my mind. One is seeing the Taj Mahal, and the other is watching the tiger walking in front of our gypsy for 10 minutes. That's also when I decided I never wanted to see a tiger in a circus or a zoo.
Paul: I've seen tigers a few times, but mostly in the Bandipur and the Mudumalai region. Every time you see a tiger, you're pretty dumbstruck.
So what sets the tiger apart from other animals?
Paul: In one word, they're majestic.
Gautom: It's the apex creature. The tiger keeps everything else in the forest in check. It's on top of the food chain, and we need to respect its existence and ensure its survival. The tiger going extinct is the definitive end of mankind.
What is your vision for the Roar Trip and what would make you consider it as successful?
Gautom: The awareness is far more important than the donation. At the end of the day, people might think before donating Rs 10, but at least we're getting through to them and making them think. Hopefully, they'll refrain from buying any tiger parts and ask others to do the same, because the more you flaunt it, the more the demand increases. From a financial point of view, $70,000 would go a long way in reducing poaching. We want to have a greater social media presence and impact. Right now, 10 per cent of the business is put back into WTF, but we want WTF to become a beast in itself. We have a really cool Roar Store with merchandise, and we hope it becomes a cult. We had 100,000 tigers on this planet, and we put ourselves in this position where there are barely 3,000 left. The purpose is to remedy this.