Bellissimo Venice!
Let's go punting down the canals of Venice in search of nibbles, sips and stylish picks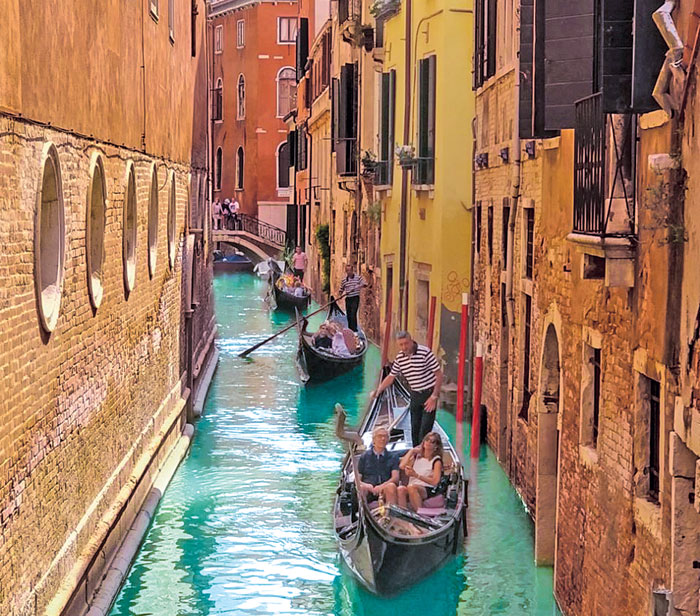 Venice brings warmth to the soul and it fills you with a longing to return
Pictures: Radhika Dossa and Karen Anand
---
Published 27.07.19, 01:23 PM
|
---
Venice is a city of infinite charm, history, art, quirky shopping and fun eating (if you stay clear of the tourist traps). Venice brings warmth to the soul and it fills you with a longing to return. Follow my tips and I guarantee you'll have a visit to remember.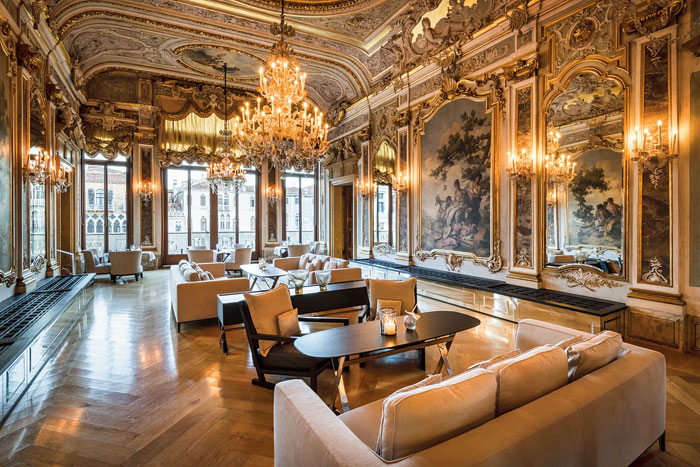 Live it up like the Clooneys
My favourite address to stay at in Venice, with just 24 rooms and suites right on the Grand Canal, is Aman Venice. It is so discreet that you can hardly see their brass nameplate as your motorboat glides up to the entrance. The interiors are very impressive as you walk up the grand stairs to the palatial first floor.
Housed in a 16th century palazzo, the neo-Renaissance and Rococo restoration work won the Heritage Award for the best restoration in Italy in 2014. Frescoes on the ceilings, stucco and wood carvings, art from the 16th to the 18th centuries, a dazzling display of gold cladding and two gardens… not to mention original Giovanni Tiepolo ceilings (painted while he lived here in the 18th century).
It's all a bit overwhelming but it works. A Michelin-star chef mentors the cuisine, an international-style spa with signature treatments, from Aman and Salsomaggiore Terme, one of Italy's most important spa regions, rooms with contemporary furniture, Aman-style, and bathrooms which are spacious… and all this while you enjoy Venice's most famous dish, Carpaccio, as you gaze aimlessly onto the Grand Canal. This is what you come to Venice for and the Aman delivers 100 per cent. A more recent claim to fame comes in the form of George and Amal Clooney, who hosted their nuptial festivities here.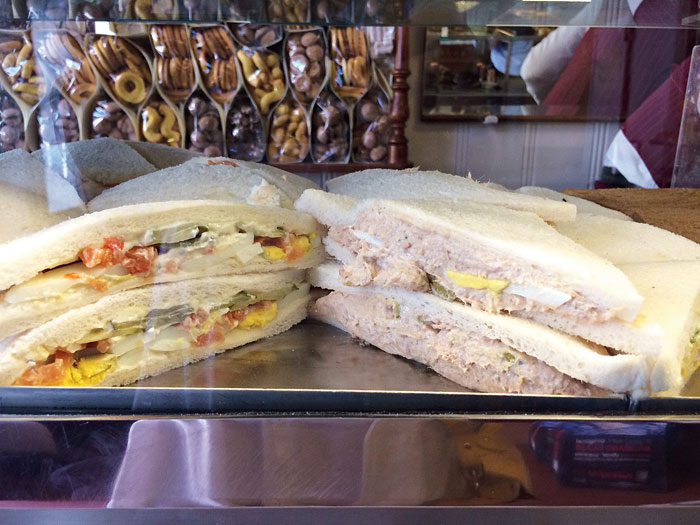 Tramezzini is Venice's little gastronomic secret — a soft white-bread sandwich stuffed to the brim with creamy fillings. What's not to love about fillings like crab mayonnaise, layers and layers of cooked ham or coronation chicken?! They cost very little and you buy half at a time, which given the size, is enough for a go-to snack. Have one at Bar Toletta in Dorsoduro, which is where this sandwich is said to have originated. It's basic but central. Rosa Salva in Campo Santi Giovanni e Paolo is a beautiful, traditional cafe near the church of the same name. The Tramezzini are authentic and the location stunning.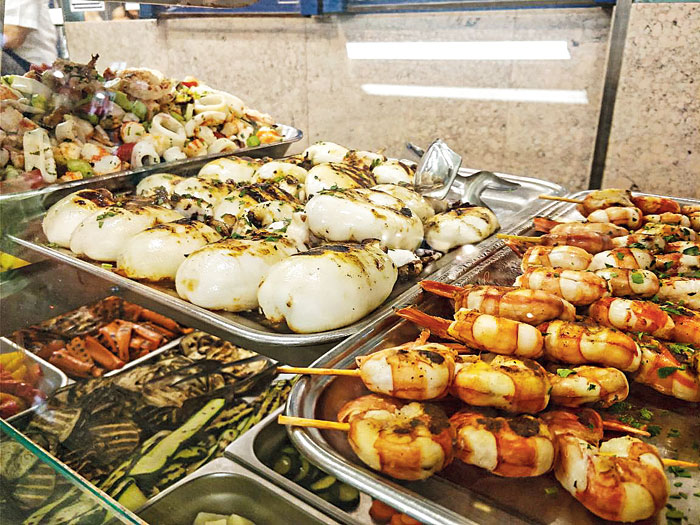 Then there is the traditional Cicchetti or Venice's version of tapas, which were originally served in bars known as bacari with glasses of local wine. You normally see them stacked behind the bar in small flat dishes and they are almost always served at room temperature. Typical Cicchetti (pronounced 'cheeketty') are fried tuna balls or crumb-fried olives stuffed with meat, small bruschetta with anchovies, sardines in vinegar and the most divine creamed salt cod called baccala mantecato. The cod is dried and then cooked and reconstituted in milk, olive oil and a touch of garlic.
Try a Spritz, the bright red local aperitif made with either Campari or the local Aperol and a splash of Prosecco. Some lesser establishments use white wine and soda. A big green olive on a stick and a slice of lemon finishes the story. Available at any bar in the city and even on the ferry while crossing from the mainland, it is the drink of the people of Venice and thankfully still at a price most people can afford.
If you are in the mood for coffee, have one at the 18th century Florian Caffe on St. Mark's Square, one of the most beautiful cafes in the world, complete with a live four-piece orchestra in the evening and the charm of being able to watch people for hours while you sip your overpriced beer. Well worth the expense.
Year of the Biennale
If it is Biennale year, like it is this year, a visit to Venice is a must. Apart from the main exhibition in the Giardini and Arsenale with the country pavilions and individual exhibitions, there are many smaller exhibitions throughout the city, many of which have free entry.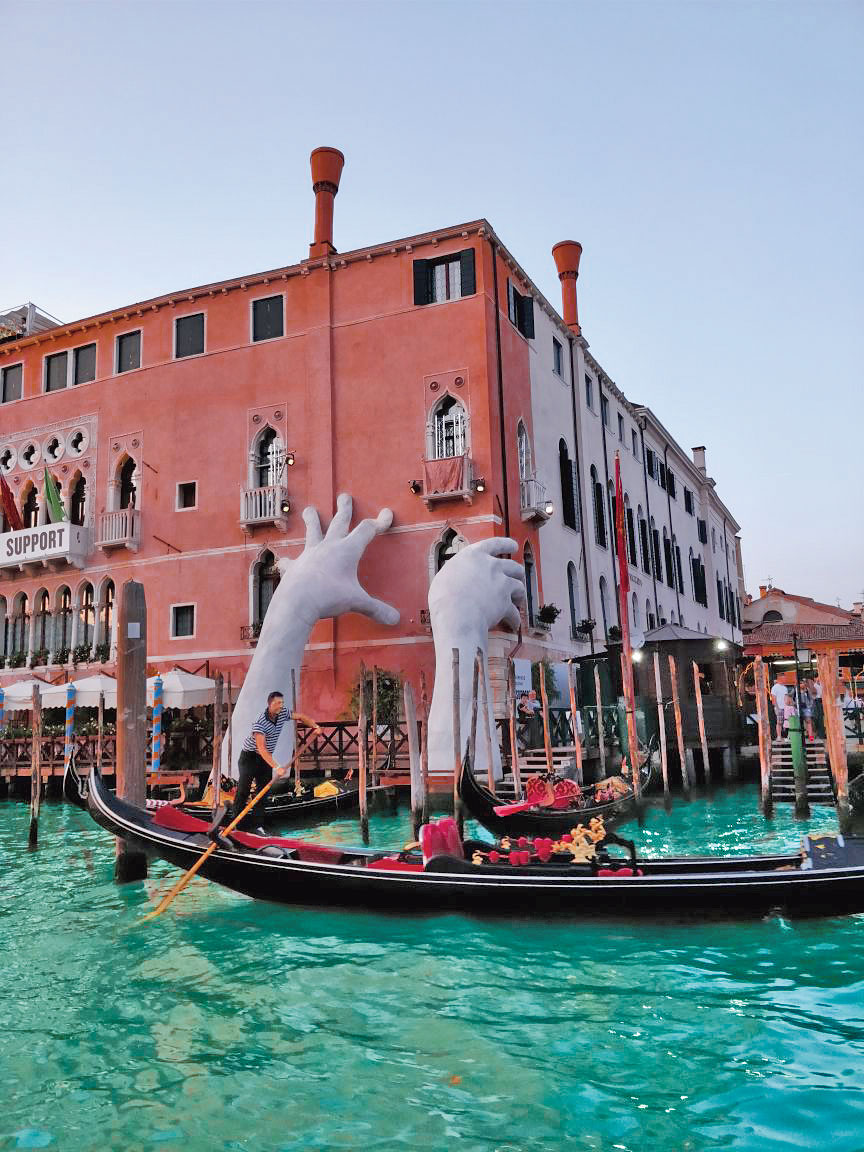 The Venice Biennale was founded in 1895 with the goal of establishing a new market for contemporary art but today the exhibitions and activities cover many creative disciplines, from art, architecture and cinema to dance, music and theatre. The city is abuzz with excitement, especially in early May when all the launches take place.
In the shopping bag
Banco Lotto is a Venetian institution where smart ladies in the city can buy their dresses. The shop sells the most gorgeous silk dresses, gowns and jackets, all one-offs since the fabric is donated by designers and sewn by women inmates of Venice's women's prison.
A must-visit is the Rialto market, which is open between 7am and 1pm, except on Mondays. It's where real Venetians actually do their shopping. It's right on the Grand Canal with its own vaporetto (Venetian public waterbus) stop and is full of seasonal fruit, vegetable and fish from the lagoon. A sight for sore eyes.
Stay on The Lido
The long thin island is just 10 minutes from St Mark's by boat, but is a welcome breath of fresh air from the maddening crowd of Venice. It is home to the Venice Film festival, a time when Italians and international film buffs make their annual pilgrimage to the island to catch a glimpse of the stars and enjoy the buzz and glamour of a ritzy, filmi week.
The Lido is also where well-to-do Italians have their vacation homes since it has a series of beautiful beaches, a lively central shopping centre with plenty of little cafes and restaurants and a local weekly market. Unlike in Venice, cars are allowed on The Lido. Hotels worth staying include Relais Alberti in Malamocco. It's a bit far but it's a stunning property, beautifully restored in a quaint old part of the island. They also have their own shuttle to and from the boat jetty Santa Maria Elisabetta. Hotels Panorama and Biasutti are within walking distances of the boat jetty and Excelsior, the most glamorous hotel on the island right opposite the Film Festival red carpet, has its own boat shuttle to Venice.
Leave the city and...
Head to the island of Mazzorbo, right next to Burano, the island with the colourful houses. The Bisol family, who have made their name and fame with Prosecco, have painstakingly revived a variety of native white Venetian grape called Dorona and planted vineyards on two hectares of a traditional walled vineyard. Understandably, they produce only 4,000 bottles a year on such a small estate, almost all of which is in demand among international buyers. At a cellar door price of €140 a bottle, you have to be a collector or really enjoy this old, almost undescribable style of wine, with its deep yellow colour and long maturation. However, the contemporary wine resort Venissa and its Michelin-star Osteria are reason enough to visit. Much of the fish on both the menus is local and the vegetables are from the estate's garden, which is looked after by local pensioners from Burano. Unlike other areas around Venice, which are a nightmare to get to, the boat bus number 12 from Venice stops directly at the Venissa vineyard.
Karen Anand is a culinary consultant, food writer and entrepreneur. In recent times her name has been synonymous with farmers' markets. Follow her on www.facebook.com/ karenanand