Tiger, Tiger Burning Slight
The year has been a poor start for wildlife, but hope floats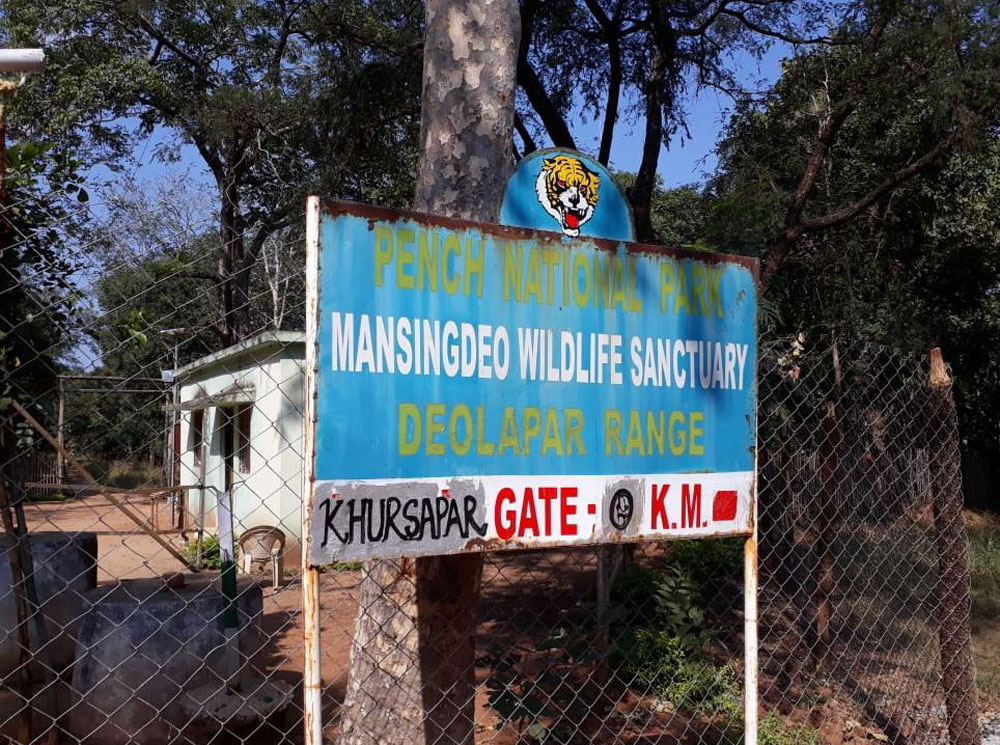 Entrance of Pench National Park
(Sudipta Bhattacharjee)
---
Published 19.01.19, 08:46 PM
|
---
New Year's Day was quite eventful at Bengal Safari near Siliguri. Its leopard enclosure has four occupants and of the two males, Sachin and Sourav, the former decided to start 2019 with a dash of adventure. He bolted.
The next few days witnessed a flurry of activity to get the prodigal home. More than a hundred forest personnel, wildlife squads, four trained elephants and vehicles joined the search operations along with drones, cages and cameras.
Their efforts were futile; finally, hunger pangs forced Sachin to return after a three-day wander!
But animals in the wild, unlike the ones in safari parks, have to fend for themselves and the advent of a new year has been far from kind to felines elsewhere in the country. A tiger was found dead in Maharashtra's Melghat reserve in Amravati district on January 5, taking the toll to four tiger deaths in six days. One male tiger's body was found after 10 days, a tell-tale sign of poor patrolling. Two of the other males had fed on the same wild boar, a convenient prey in the wild, possibly poisoned.
Pench Tiger Reserve, stretching across Madhya Pradesh and Maharashtra, is just a couple of hours' drive from Nagpur, which makes it a convenient destination. Its field director, Ravikiran Govekar, said they had found a semi-eaten carcass of a wild pig, indicating that recent killings may have been a case of revenge killing by villagers from within the sanctuary. "There are farmlands in the vicinity and revenge killing is not new here," he said.
Vendetta by humans is a fallout of encroachment in forests and it is commonplace for the insecure villagers to poison the bait and kill "predators", leaving endangered species at the receiving end, like the tigress Avni (T1) in Maharashtra, who was believed to be a maneater and killed in November. Last month, a tiger mauled a fisherman to death in the Sunderbans in Bengal and would have met Avni's fate if spotted.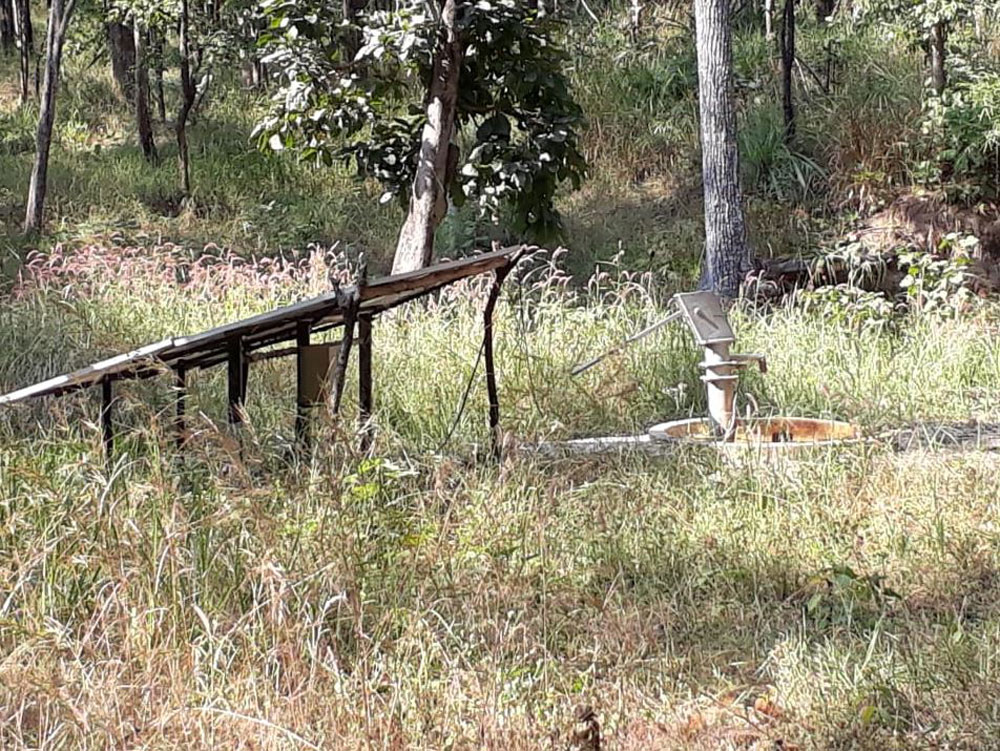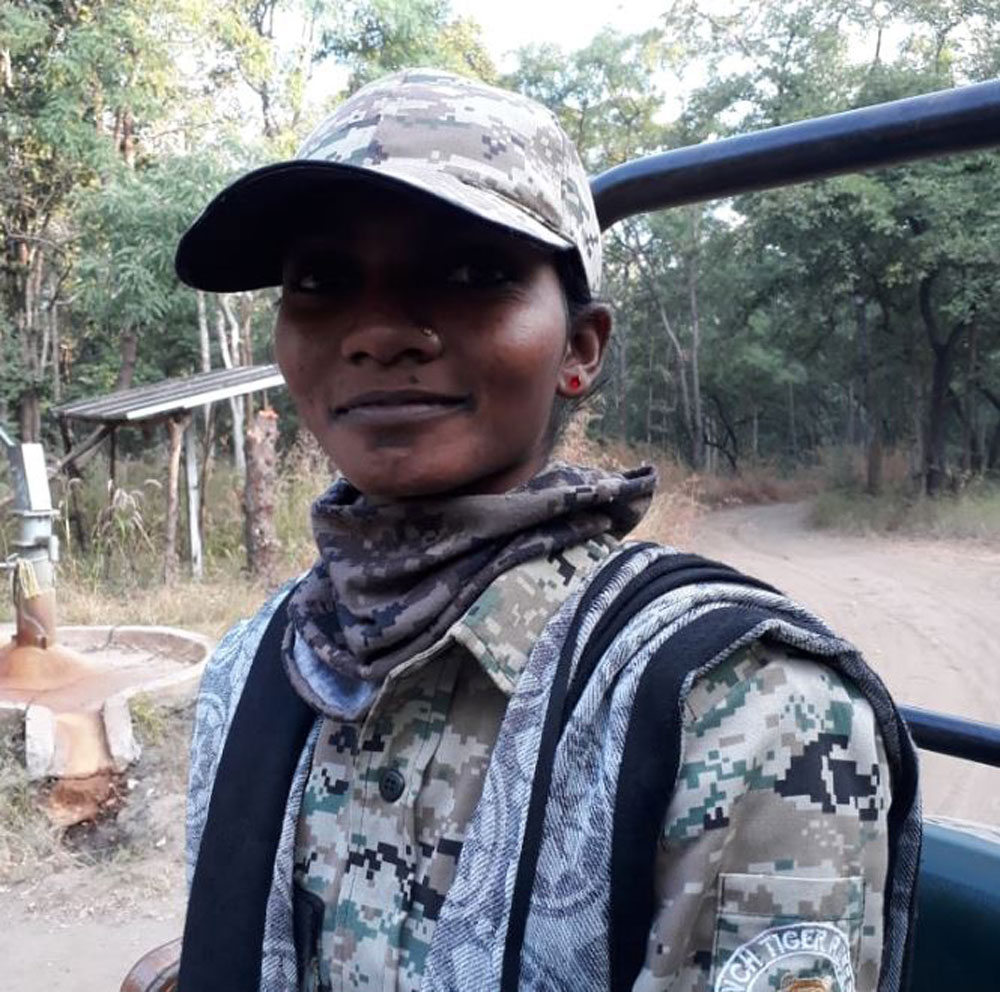 In the aftermath of these reports, we decided to visit Maharashtra's forests, to see for ourselves why it was facing so much flak. We entered Pench National Park from Khursapar at Ramtek, bordering Madhya Pradesh, and headed for the 5am safari in total darkness (winter nights being longer) determined to check how apathetic this state was to its forest inhabitants.
On our mind was the final report of the National Tiger Conservation Authority's (NTCA) fact-finding committee that raised questions over the way Avni was controversially killed. It said there was no operational co-ordination among veterinary professionals and the team which killed the tigress on November 2 and that the dart for tranquillising the feline was fired unauthorisedly. It also said the veterinary drugs were handled by unauthorised persons during the operation, in which sharpshooter Asghar Ali Khan had killed the tigress.
As our open Gypsy stumbled along broken village paths with vegetation brushing against us, my cap flew off, the pitch-black surroundings banishing all thought of retrieving this cherished Kanha souvenir.
We waited briefly at the forest gate till a sliver of dawn allowed the entry of vehicles. As the clock struck 5, a girl jumped into the back of the jeep with a cheery "good morning". She was our guide for the trip. Once inside the core zone, we were in for a surprise… Maharashtra is not only kind to its forest denizens but a trailblazer in caring for wildlife!
The novelty was a recurrent feature: solar panels attached to water pumps with large cemented saucers on the ground. Whenever the photovoltaic cells are charged, the pump is automatically activated and water accumulates in the artificial water hole. This is a huge boost for the animals in the dry winters and long, scorching summers. Disquieting thoughts of falling groundwater table, pollution of existing potable water sources and river diversification receded from our minds. We were overjoyed to spot artificial salt licks for the animals too, our excitement emanating from extensive travel through the country's tropical forests where water scarcity is a reality. Once such solar-operated pumps are replicated in Bandipur National Park in Karnataka, where we found a rich treasure trove of wildlife, they will provide much-needed succour.
The NTCA tallied 92 tiger deaths last year, with Maharashtra accounting for 20 (after Madhya Pradesh with 23) but a New Year is a harbinger of hope and every caring touch counts.