The theatre group whose members are all blind
Calcutta's Shyambazar Blind Opera was established in 1996 and has 30 members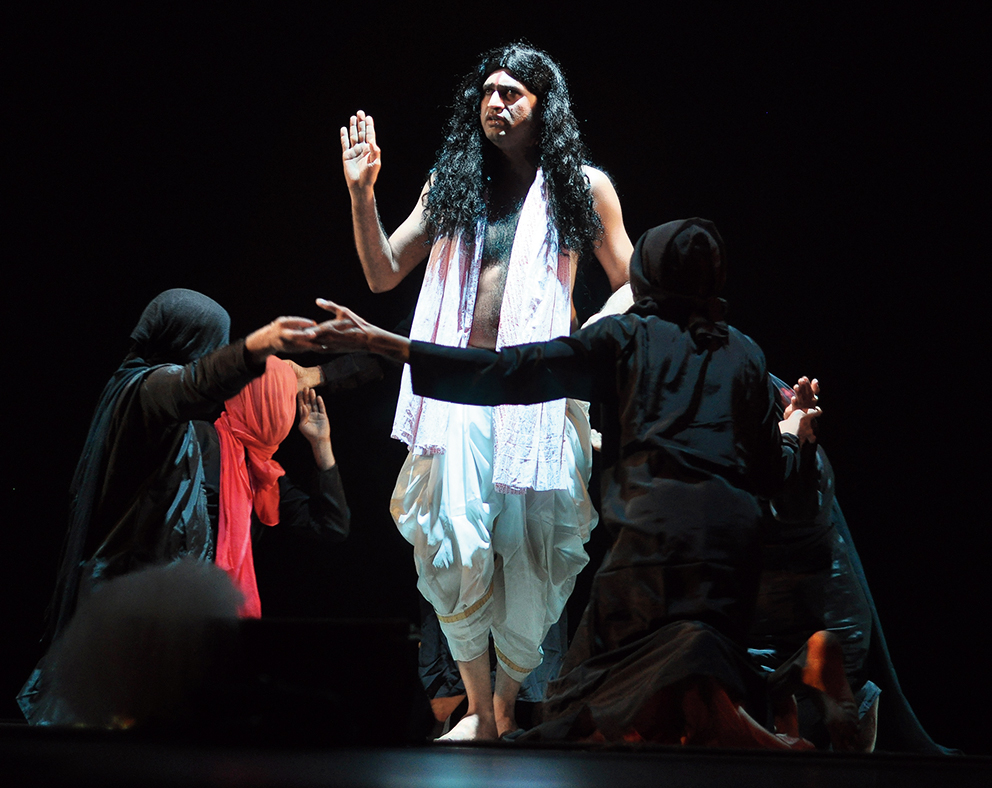 ---
---
You would have heard theatre artistes claim how the stage is special for the instant audience response it elicits, the instant gratification that cannot be matched by cold TRP numbers or even smart data on "views". Theatre artistes Swapan Thakur, Pranatosh Bhowmick and Gopal Das are no different, though it would not be incorrect to say that in their entire career on stage, they have never once set eyes on their audience.

Thakur plays the sitar, Bhowmick sings and Das acts; all three are blind. They are also part of Calcutta's Shyambazar Blind Opera.
There is a two-storey tumbledown house on Nalin Sarkar Street in north Calcutta. The roof above the portico has caved in and sunlight streams in from above. To the right of the entrance is a flight of stairs leading to the first floor. There are four rooms on it. The one in the farthest corner is the rehearsal room of Blind Opera. This is where Ashok Pramanik meets his flock thrice a week.
Pramanik, the founder of Blind Opera, is sighted and a theatre veteran. He used to work with Nandikar, one of Calcutta's well-known theatre groups. It was during that time — he was with Nandikar for 25 years — that he got a chance work on a Ford Foundation project. It involved teaching street children to perform. One thing led to another and Pramanik was approached by the Behala Blind School to put up a play for its centenary celebrations. "But Ashok Chowdhury, the then principal of the school, requested me to work with the blind students instead," says Pramanik.
Under Pramanik's guidance, the students put up a play titled Jato Durei Jai (No Matter How Far I Go). That was 1992.
The Ford Foundation project came to an end but now Pramanik was determined to continue to work with the blind. And in March 1996 he established Blind Opera.
In the corner room on Nalin Sarkar Street, besides conducting rehearsals, Pramanik teaches his pupils a variety of things. He says, "A theatre artiste may not have the gift of sight but she or he cannot be blind to the times, to history, they have to be aware of everything — the ways of society, culture, politics..."
Subrata Mondal, who is the treasurer of Blind Opera, has been with Pramanik from the very beginning. He too is sighted. Says Mondal, "We do readings. We have read the Puranas, we read novels, poetry, history. All of them know Braille. We also conduct workshops. Veteran actor Soumitra Chatterjee has been here to give members lessons. Poet and Jnanpith awardee Sankha Ghosh used to drop by regularly to watch their performance. Dramatist Badal Sircar would teach here."
In 1998, a 42-day workshop was organised in collaboration with the National School of Drama.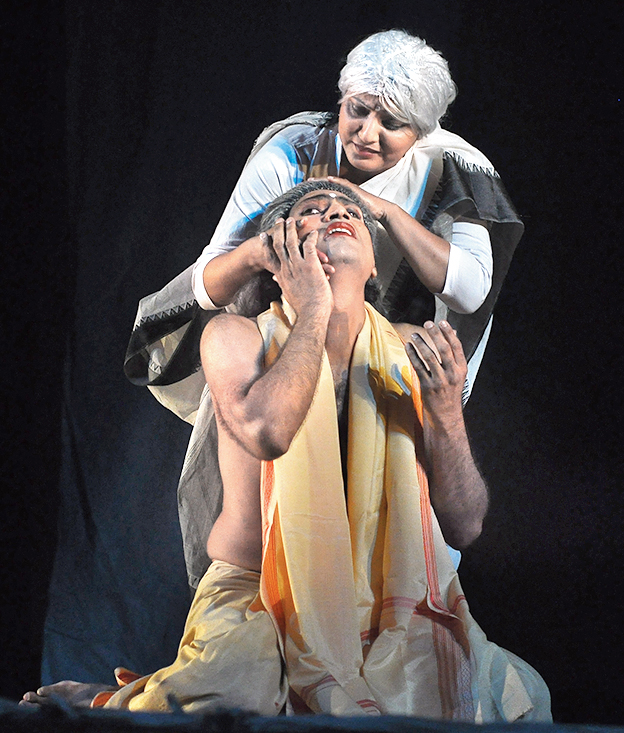 Blind Opera has staged a mix of classics and moderns. It runs on grants from the central government. Pramanik points out that the state government has shown very little interest in it despite the fact that it is the only such theatre group for the blind in Bengal, and perhaps in all of India too.
"The previous Left Front government had helped us get this place; (minister) Subhas Chakraborty had helped us," he adds.
The artistes start shuffling into the room, which is very stark. It has a wooden chest, three chairs, two steel almirahs — one of them with a photograph of Chekhov's The Sea Gull pasted on it. There is a plastic mat covering the floor; it is torn in places and crudely taped over. Says Pramanik, "Whenever we rehearse, we use strings to demarcate the stage space. An artiste knows that touching the string means you have reached the boundary."
The stage artistes are trained in dance and music. They also do free-hand exercises to enhance mobility. All of it helps boost confidence, not only to perform on stage but also to negotiate any kind of outdoor space.
It is time for introductions. There are only five or six of them that day but there are 30 members in all. Thakur is an alumnus of Ramakrishna Mission Blind Boys' Academy, Narendrapur; he canes chairs for a living. Bhowmick sings and plays the khol (an indigenous drum), he earns his living as an assistant to an LIC agent. Actor Gopal Das sells milk and Kamal Kanjilal, a fellow actor, is a railways employee. Alpana Dutta Banik, Sarbani Banerjee and Ranu Pal are full-timers.
No one is particularly garrulous, though Das briefly talks about how the stage has changed his life. Pramanik does not encourage any question on their disability, the cause of it and so on. He seems to think that such talk might dilute the art talk, take away from their achievements. He says, "It is not pity that we are looking for. We are as competent as anybody else. And we are happy that nowadays we have to prove ourselves and compete with other theatre groups in order to get our shows staged. In fact, I believe that time has come when we can work alongside the sighted."