That aroma around is me
A row of bottles, pink, gold, blue, and a Chance missing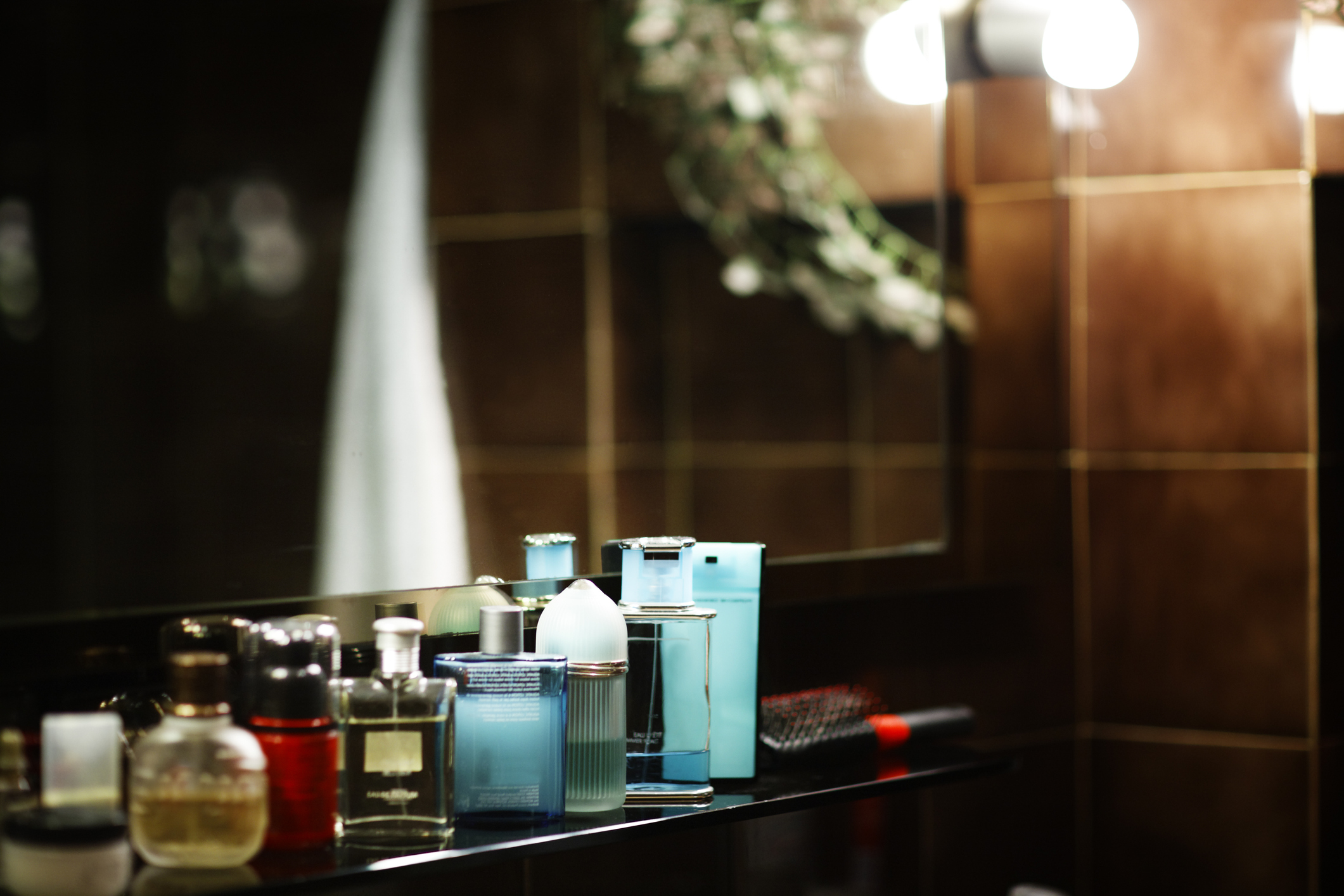 A perfume is like a memory marker
iStock
---
Published 18.01.20, 07:36 PM
|
---
I'll never be able to put a finger on the exact moment when my love for perfumes began. But I do remember a small vial that stood on my mother's dresser. She was never finicky about what clothes she wore — being a lawyer she almost always wore black-and-white saris — but a perfume was her constant friend.
The first perfume I could call my own was the ubiquitous Charlie. It came in a blue box with a no-nonsense squarish bottle and smelt of a bouquet of flowers with undertones of musk. As I discovered a whole world of fragrances, however, Charlie became a thing of the past.
I broke the perfume ceiling the year I joined college — it was not allowed in the rather strict girls' school I went to — and soon began a journey of buying, collecting and hoarding; a journey that can mark me almost as an addict.
I may not think twice before stepping out of home without brushing my hair, but without the daily spray of perfume I feel semi-naked. I need it to perk me up, no matter whether I am off to a cocktail party or to take my paw baby out for a walk. And I've been told I leave a mark of my presence any place I have been — or you could say, my perfume leaves much later than I do.
I am not much into the extremely sweet flowery ones. I like my perfumes a bit on the musky, spicy side. While the shape and cut of a bottle may be the first attraction, the real deal is struck once I sample the contents. Each perfume has its own way of developing on each person. The same Estee Lauder Pleasures — one of my favourites — may smell heavenly on one person but may not do anything for someone else.
Worn on pulse points, a perfume will undergo subtle changes depending on body chemistry (pH balance), temperature and even diet. Every perfume actually becomes your very own after you start wearing it.
I am indeed perfume blessed. Gifts from friends and family keep my perfume cupboard — yes, I have one — stocked. And there is the little fact I don't hesitate to loosen the purse strings for a fragrance I like.
My first Dior was a gift. The Tendre Poison came while I was bedridden, recuperating from a rather serious spine surgery. A cousin thought it would be the best way to cheer me up, with a rider: "You wear it the day you step out." It took me a few months, but step out I did, smelling heavenly.
Years later, when my brush with the Big C put a mighty dampener on my 50th birthday plans, I needed to give myself a treat. So came home another Dior — Miss Dior Blooming Bouquet — in a pretty pink bottle with a scent that underlines Christian Dior's legendary passion for flowers. And yes, I simply adore the Jadore I have.
The Jadore bottle with its slender golden neck is as classy as the fragrance it houses. It is one of the rare flowery perfumes that I love, a glamorous bouquet that has notes of orchids, roses and also the sharpness of mandarin.
One of my most prized possessions was bought in Germany, during a Fifa World Cup. In between the killing schedule that almost made me lose track of where I was going to sleep and where I was waking up, I found time to go perfume hunting. And I chanced upon Chance, by Chanel. In that store in Frankfurt, my heart missed several beats as my Indian mind turned currency converter even as I handed over all those euros. But leave Chance behind I could not.
Another time in Cologne I doggedly searched for the store that sold the original Eau De Cologne, 4711. The namesake store that claimed the perfume had been invented locally was rather small and situated in Wallrafplatz, a square in Cologne's Old Town area. Though far from the Fifa World Cup Stadium, it was not difficult to locate.
After spending 20 minutes inside, I finally emerged with a bagful of goodies — cologne bottles of various sizes, including minis, hand creams and wet tissues. I remember the lady at the shop gifting me a monogrammed hand towel.
I keep buying perfumes and wearing them with the love and care they deserve. A perfume is like a memory marker to me. Just like Scarlett O'Hara would remember her mother Ellen's lemon verbana sachets every time she heard the muted rustle of a silk gown, a perfume turns me into a melting pot of emotions.
I had Chance with me for years — I used it sparingly — till one of the domestic helps helped herself to the bottle without asking. She didn't touch the Burberrys, lovely perfumes those, she left alone my Estee Lauder collection and the Davidoffs, but the round disc shaped, gold tinted bottle was gone forever. Of course, you could always say, Chance is a fine thing and she knew it.