Zoom into a web meeting
Do your homework on how to meet the green eye of the webcam without fear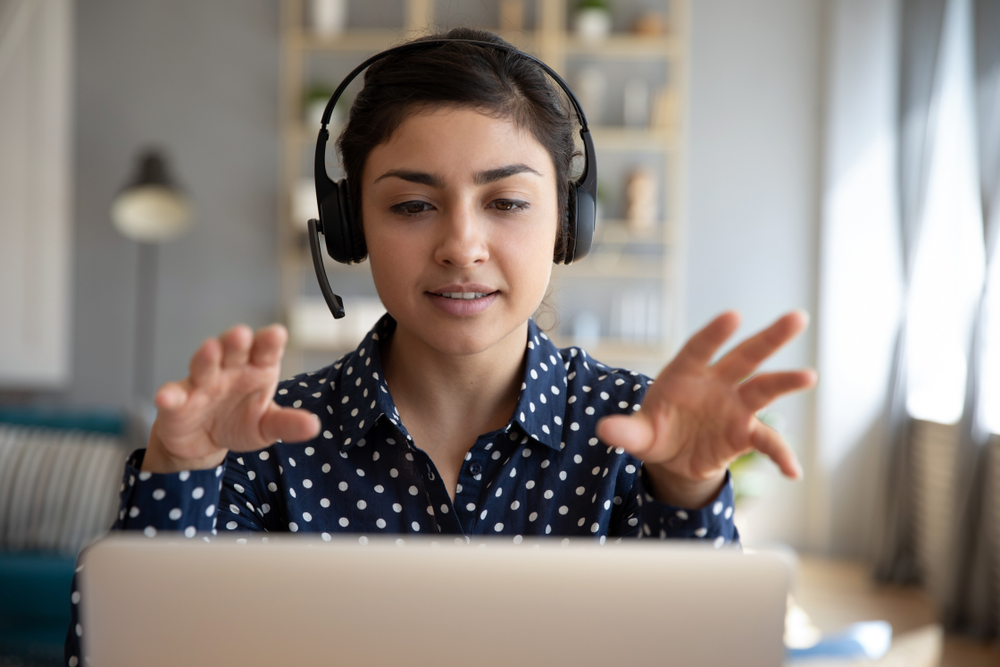 ---
Published 23.04.20, 06:36 AM
|
---
Have you zoomed into a web meeting yet? If you haven't, you obviously aren't among the swish set white collar work force who hold a dozen meetings a day to meet their Key Performance Indicators (KPI)s. But the trick is to be on the video-conferencing app from the dungeons of your socially isolated bedroom without having to move your butt too much.
Literally. Because it's only what's above the desk that matters. So if you haven't washed your sweatpants since the first day of lockdown, it doesn't really matter so long you got a nice, non-creased shirt or top with a neatly combed mop and a webcam appropriate make-up, that will do the trick. Your clients will be assured of your professionalism, your boss would applaud your efficiency, your team members would wonder how you manage the kitchen, the children and the desktop appearance.
If you Google what to wear for a web conference, pat comes the answer. Turtlenecks. They cover the most surface area. If you're wearing a moss-coloured cashmere turtleneck, for example, then 75 per cent of your screen will look like a lush hillside. You could pair that up with some flowery beaded neckpieces or flowerprint scarves to complete the bucolic look.
But honestly, if we in India are still hoping that our summer heat may be able to kill the virulence of the virus, there is chance that before that the turtleneck is going to choke you in the sweltering 35+ degrees centrigade. So wear any pro-looking top.
Another concern. Looking at your face through the green eye of the webcam can be quite a revelation. Particularly, if you are up and close, with your laptop literally on your lap or phone close to your nose. The dark circles, the fatigue, the anxiety lines are all too much in your face. Place the laptop or phone at the right place rather than trying to put on a make-up to camouflage your worry lines. Natural light is your friend — so place your laptop near a window and let the webcam be a little above your eye-level and do some social distancing between your zoom gadget and yourself.
Think of the background too. Shove aside the overflowing clothes or unwashed dinner plates. But you can have your cute children crashing in like Professor Robert Kelly's did on BBC News.
Neutral block colours do better than patterns or polka dots. Think of our Doordarshan era newscasters. Remember how their pallus were knife creased — and that unmissable flower behind Salma Sultan's ear! Transition your energy from manicuring your fingernails and finding pretty shoes to your hair and face. Put some dimension to your face, say some beauty experts. Highlight your cheekbones, arch up your bows. And for Pete's sake, check yourself out before you beam into a big meeting.