No Grey Area: menswear with spunk
A young designer taps into the city's propensity towards individualistic sartorial expression and the sway towards countering a culture of trends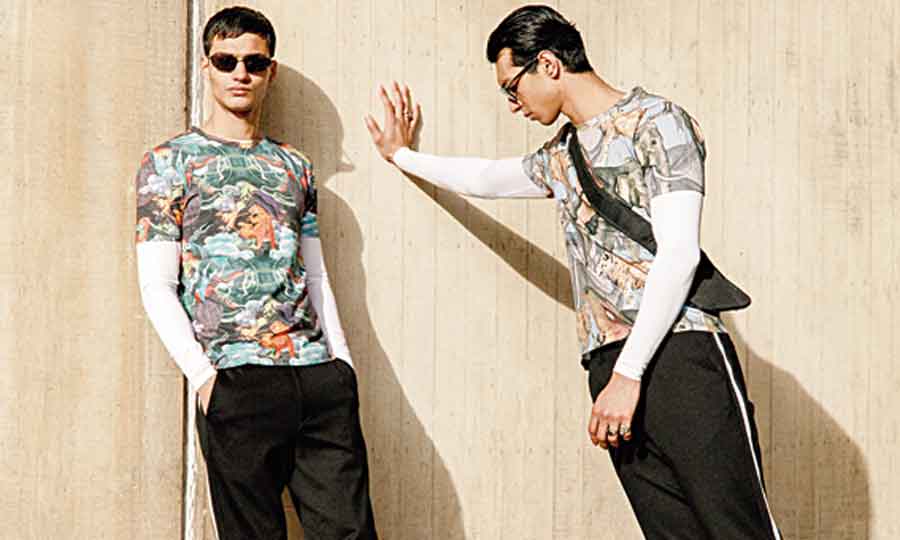 ---
---
Menswear and gender-fluid fashion are slowly but surely burgeoning in our country with more and more people realising the need to not adhere to trends and the importance of asserting one's own sense of style — distinct in its individuality and non-conforming to preconceived notions of dressing up. Arnav Malhotra, founder of No Grey Area, the latest addition to our space of luxury modern fashion, sums it up as he says, "The younger Indian generation is embracing concepts of gender fluidity and is greatly influenced by the street-style culture. They tend to gravitate towards brands with strong stories that transcend materialistic clothing."
Drawing inspiration from his time spent in New York City, he tapped into the city's propensity towards individualistic sartorial expression and the sway towards countering a culture of trends. Arnav has envisioned No Grey Area as a synergy of eastern and western aesthetics of style with a narrative that is spunky and distinct in character on a mood-board that can transition between themes such as street-style, athleisure and resort-wear.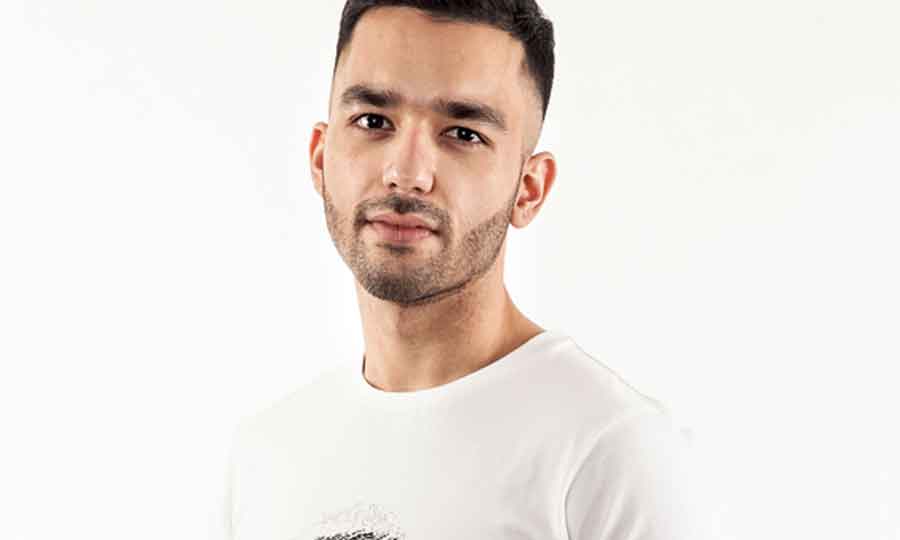 Social responsibility is also a priority for the brand that is striving for sustainability and lists, amongst its paraphernalia, "ethically sourced silk, Supima cotton and Bemberg while limiting the amount of chemicals and water used in production… threads made from recycled PET bottles; labels and buttons made of recycled polyester" and no-plastic packaging. The brand's first collection Phantasm (available on www.nogreyarea.com) is an extension of this style and comprises designs and silhouettes such as T-shirts, resort shirts, long shirts, polos, dhoti pants, joggers, resort pants, bundis and bandhgalas and bomber jackets. Arnav decodes the DNA of No Grey Area for t2:

How would you define the DNA of No Grey Area? What is the sense of aesthetics that the brand is going for?
The brand's DNA stems from bridging the gap between the Indian closet and the western closet, while also modernising and pushing the boundaries of Indian menswear. Redefining and reinventing what Indian clothing means to people is very important to us. We want to create luxury clothing that is aesthetically pleasing, functional, yet highly sustainable and want people to consume and wear Indian clothing and brands in their day-to-day lives.
No Grey Area ensembles are quite print-heavy as we want to tell stories through our prints. Our prints can be defined as 'maximal-minimalist' and our first collection or 'episode', called Phantasm, utilises surrealist artwork, set in a retro, galactic theme and is inspired by Indian mythology. These prints depict a reverse food chain symbolising a world where we don't adhere to roles and stereotypes that we are born into but rather, are allowed the freedom to forge our own identities. Each episode will have a unique theme exploring different 'Grey Areas' and will showcase a graphic narrative through contemporary silhouettes. We want the brand to have a flexible yet identifiable visual aesthetic that is inclusive and lends itself to a variety of concepts.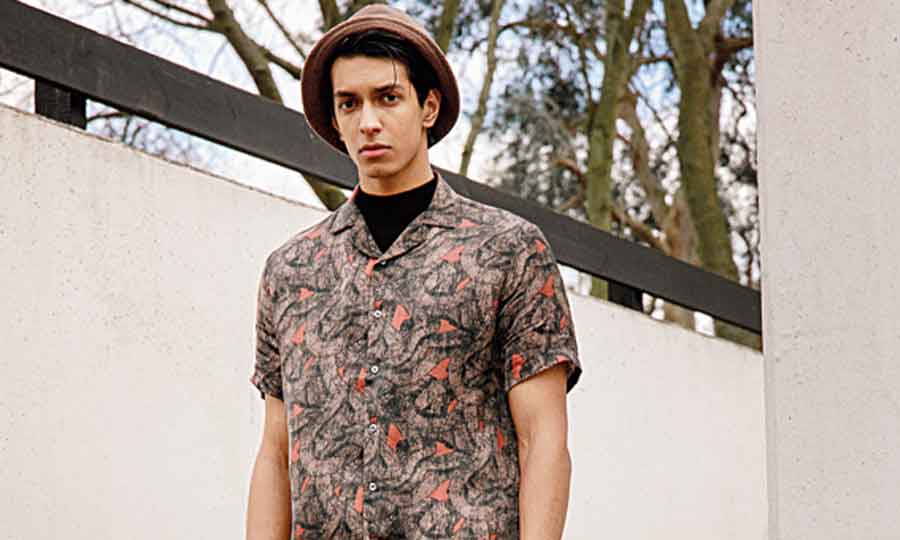 How has your background in fashion and clothing influenced the germination of this brand?
I grew up with both parents in the fashion industry — my dad runs an export house that produces garments for large fashion labels from Europe and North America. My mum, on the other hand, runs Evoluzione, a multi-designer boutique that sells luxury Indian occasion-wear. For a time, I worked at Evoluzione where I was involved in a rebranding exercise, which also entailed reworking the merchandising mix for all our stores. As part of this, I took it upon myself to curate young Indian labels that were exploring contemporary menswear, gender-fluid silhouettes and streetwear.
Growing up around fashion is also what kept me away from the industry for a long time. This is why I moved to New York and started working for a software start-up. As it happened, this start-up worked closely with the fashion industry in NYC, helping power brand websites and managing portfolios for large creative and modelling agencies. New York is where fashion really resonated with me and I saw how people approached their clothing as a form of self-expression and where fashion 'rules' were freely bent to suit one's tastes, where dressing up for an occasion was as versatile as dressing casually and it was not a fashion faux pas to wear a formal suit paired with a T-shirt and sneakers, with a few prints thrown in for an added touch of personal style.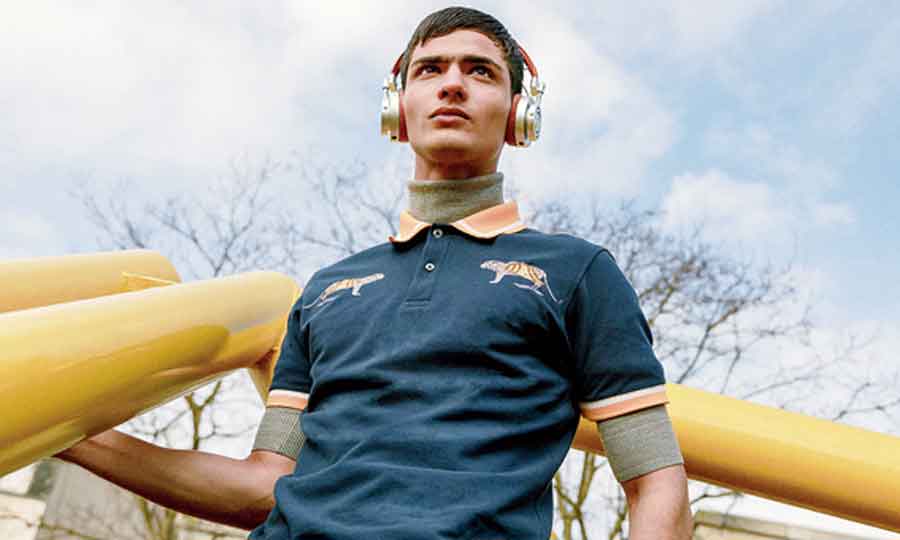 As a menswear brand, what do you think of the average Indian man's appetite for fashion?
As we see a shift in gender roles in society today, men in India are starting to pay more attention to the way they look and becoming more conscious about their sartorial choices. The younger Indian generation is embracing concepts of gender fluidity and is greatly influenced by the street-style culture. They tend to gravitate towards brands with strong stories that transcend materialistic clothing. Although we make clothes that fit men superbly, our collections are equally suitable for both genders.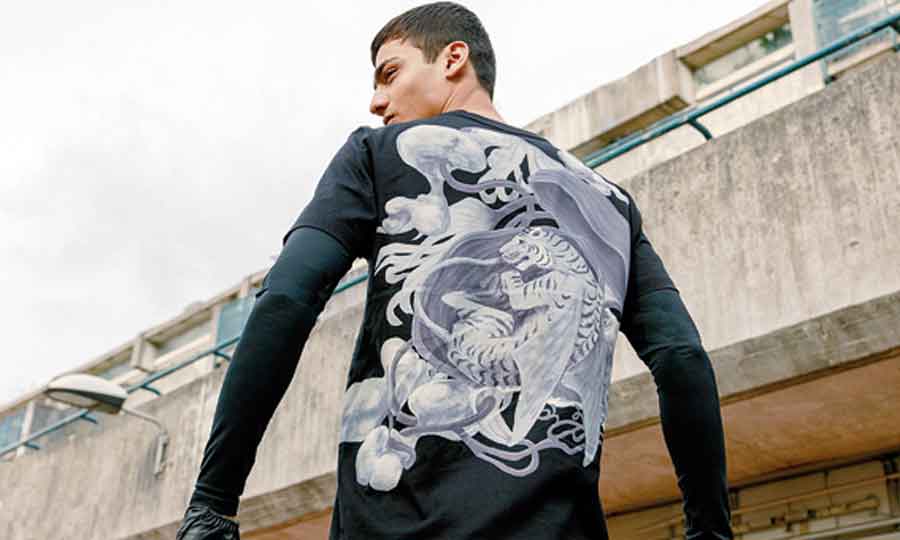 What is the road ahead for No Grey Area?
No Grey Area will continue to explore various 'Grey Areas' by bringing our target customers strong, visual narratives. We want to keep pushing the boundaries, redefine what Indian clothing means to people by modernising Indian silhouettes and sourcing sustainable, technical and functional fabrics and trims from across the world.