Plain? No, rich
Vanilla, not only as the flavour, but also as fashion, style or look, is accused of being anodyne and dull. Not fair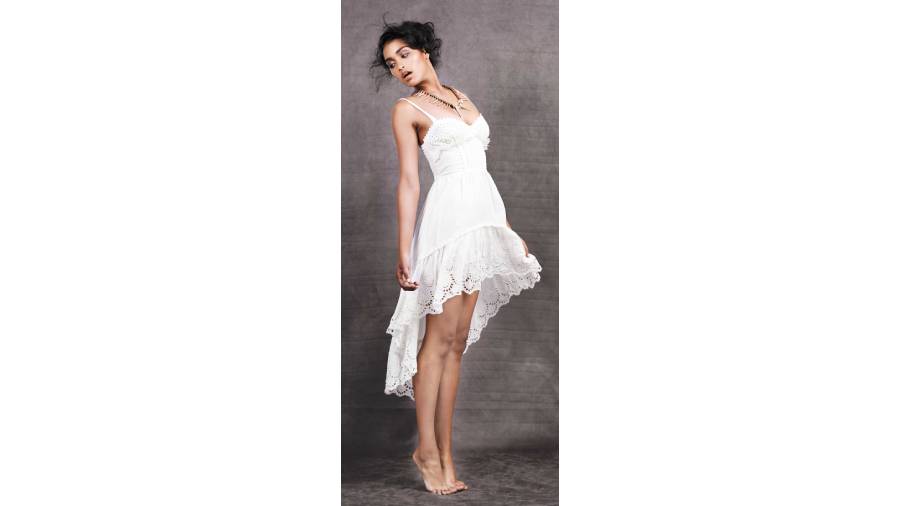 ---
---
Was it the heat or the sheer boredom of an unending lockdown? "Do you like vanilla ice cream?" came a random question my way from a colleague.
Groaning over an unsettling stomach, which had been festering unattended because no one would touch it unless declared Covid-free, I managed a feeble yes, adding I could do without some right then. Then why is vanilla called such a plain thing, she barked, when it is used to described certain kinds of style, or love, or relationships, or life itself?
She was right. Those who love the flavour love it for its delicateness, lightness, sweetness and richness. But when found in stuff that is not ice cream, vanilla translates as ordinary, in a silly, cutesy way.
A revision of sorts seems to be happening online, though, where vanilla seems to mean something more than plain and blandly nice. An online store says "our new retail inspired Vanilla range is exactly what you need to update your printable garment collection. We're sure to have the perfect piece to stay up to date with global trends". Here you get printable, on-trend clothing. Nice store to start your dream business of selling what they say "eclectic Tees". My colleague, a Wodehouse fan, should check this out for her Wodehouse-ian tees, an edition of which is incidentally still with me, Pigs can fly.
More proof came from Instagram. Do a vanilla search and voila! From all corners of the earth, you will be serenaded with vanilla offerings. They are stylish and pretty. So vanilla_fashion_store (VanillaFashionStore) seems to offer every brand of all colour clothing, be it pant suits, or sarongs, shorts or tunics, shot against a white vanilla background with a posy of pink flowers at the corner.
Vanilla_fashionstore at Balkhash, Kazakhstan, offers pastel shaded pretty clothings along with vanilla sneakers. Browsing through their posts, I am tempted to book my post-pandemic holiday at Kazakhstan.
Much closer home, Vanilla Girls from Dhaka gets my vote. Nothing "vanilla" about it. Deep, gorgeous colours of pink, maroon, purple with intricate embroidery on salwar pieces, or the classy black kurta with the neat white embroidery running through the kurta front along with a coordinated dupatta could be anyone's pick. They also do westerns. Remember, Bangladesh is now the dressers to the world. A black off-shoulder long gown with a sheer chiffon printed sleeve and collar speaks of country's march in the industry.
So go vanilla. You could be surprised.