Strawberry dress forever
Taking a look at some of the hottest sellers from the world of fashion and style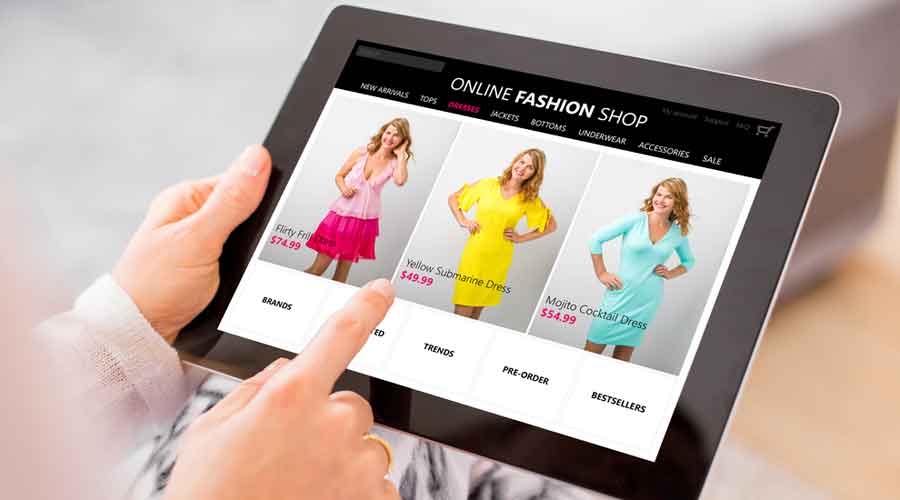 With malls opening, one would think online shopping would dip. But the fear still looms large and shopping online still seems the more plausible option
Shutterstock
---
Published 02.09.20, 11:19 PM
|
---
With malls opening, one would think online shopping would dip. But the fear still looms large and shopping online still seems the more plausible option.
Online shopping is on an upsurge. So what is everyone shopping for, other than the "Strawberry Dress"?
And what is the Strawberry Dress?
Taking a look at some of the hottest sellers from the world of fashion and style.
Comfort wear
According to the bi-annual report Moda Operandi, a luxury online fashion retailer, people are not only buying comfortable clothes, they are also buying beach and vacation clothes. Buying fine jewellery has picked up. The report also states that the customers are willing to pay full price, if the sale is attached to a charitable cause. This was May 2020.
The latest post by Apparel Resources has discussed the elevated status of activewear. With gyms closed, many have opted for workout-from-home. Buying athleisure wear fits that bill.
An article also speaks about the growing demands of yet another kind of styling.
WFH fashion
The focus is on easy and comfortable fashion. Brands such as Zara, Biba, H&M and
Faballey have introduced easy silhouettes which double up as WFH style and/or lounge style.
Feel good
A report on Indian Retailer suggests that the Indian online retail market will grow at 30 percent on an average annually in the next five years. With many still at home, and most with the access to a smart phone, this is likely.
Besides, after any war, pandemic or any global crises, arises the need to feel better. During World War II the iconic Gucci bamboo handle bags were created. They became a rage. A fine example today would be the hot trending Strawberry Dress by designer Lirika Matoshi, which combines the innocence and sweetness of the pastoral and for some, a touch of the Beatles.
Who could have thought, that smack in the middle of a pandemic, this dress would have been a talking point, prompting so much buying — and so much copying? Its diaphanous pink tulle, its neckline plunging gently and its soft puff sleeves make for an escape, even if temporary, from the nightmare that is unfolding around us now.
Fashion adapts to history and introduces us to the next chapter. It is the physical manifestation of our emotions. The only emotion right now is that of wanting to feel good. We all deserve so much of that.
Stay healthy, stay stylish.