Turning the limelight on Indian crafts for a cause
With a formidable repertoire of handloom and handicrafts such as ours, it's but natural for us to associate a sense of pride and loyalty with our weaves and crafts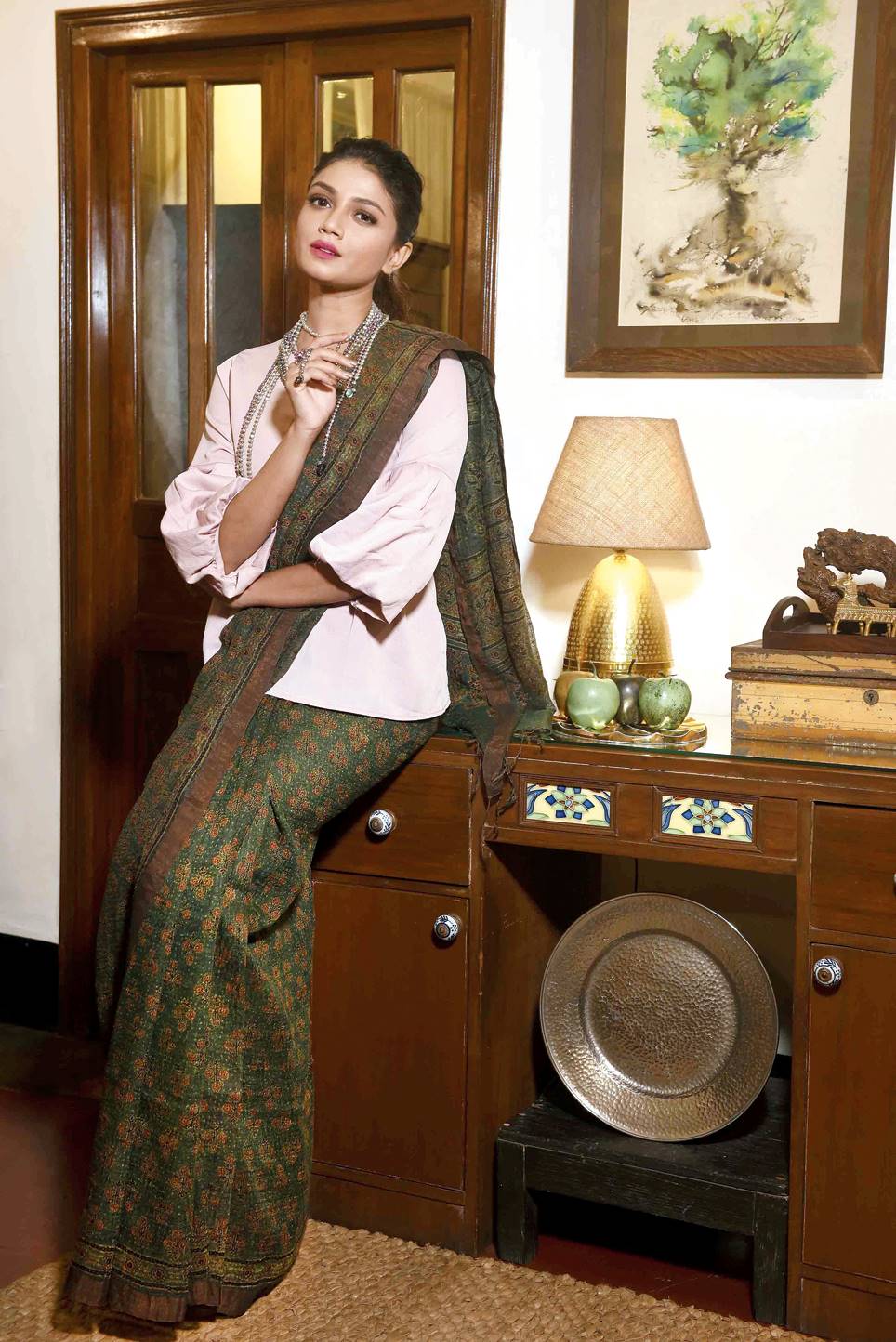 ---
---
Kota, Chanderi, Maheshwari, Benarasi, Bhujodi, Ajrakh, Khadi, Jamdani, tussore, ikat, Bhagalpuri, Bagru, Kantha, pashmina, Jamevar and more, so much more! With a formidable repertoire of handloom and handicrafts such as ours, it's but natural for us to associate a sense of pride and loyalty with our weaves and crafts. And what is intrinsic to that is the very human face of that industry, often limited to the hinterlands, that has borne the bulk of the brunt of the humanitarian crisis caused by the pandemic. Amidst a free-falling economy, the dissolution of the All India Handicrafts and Handloom Boards in July, though debatable, also caused some amount of ripples, though many also admitted that they did not even know it existed. But amongst all the suppositions, it's not just an assumption but a sad reality that the crisis has hit the lowest rungs of the ladder of our handloom and handicrafts industry, comprising the artisans and weavers, the hardest.
The Zs' Precinct on Dover Lane, with its impetus for conservation, has always been a quiet, niche treasure trove of unique finds from across the country in the form of a wide range of hand-picked items such as saris, stoles, shawls, bags, jewellery, art and curios. Being acutely aware of the pandemic-induced pitfalls on the weaving and craft communities of our country, curator of the outlet Rajesh Sen joined hands with actress Sauraseni Maitra and t2 to conceive and curate a shoot showcasing some of the best of the outlet's wares from their diverse range of handloom and handicrafts collection. The proceeds from the sales of this collection are set to benefit weavers and craftspeople.
Therefore last week, a small group of people in strict adherence to social-distancing norms gathered at the quaint Dover Lane address to shoot for this series. What resulted from it are four distinct looks, each carefully curated to highlight a special craft from India and the story behind its painstaking process of creation.
"During this pandemic, the biggest struggle craftspeople are facing is cash crunch since their income has disappeared. Smaller, less fortunate craftspeople have borrowings with which they created their stock. With a total washout of the festive months, craftspeople are either sitting on stock with orders cancelled point-blank or have stock sitting in outlets where they have already supplied. I feel immense pride when I see, touch and feel these crafts. When I work with craftspeople, I see in them a desire to grow and we only need more people to buy our crafts. The Zs' Precinct will waive their commission so effectively, the range of items from craftspersons, weavers and printers will be sold at their prices — 15-25 per cent less than what is their price today for a month," said Rajesh Sen (inset), curator, The Zs' Precinct (18/76A Dover Lane, 9007100354/033 24619353).