Turn your house into a peace palace with MahaVastu
It is an avid problem solver that focuses on actual root cause of issues that you're facing and ensures your happiness & success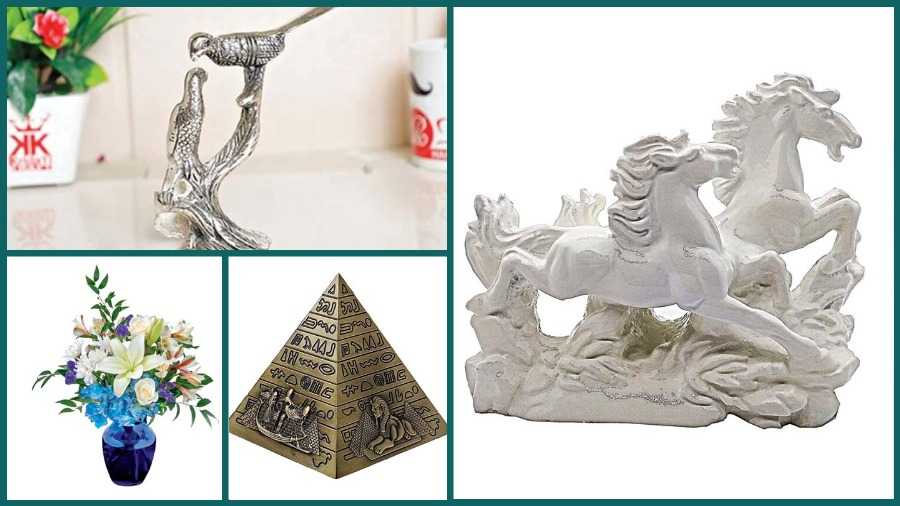 ---
Published 01.02.22, 02:39 AM
|
---
Mahavastu is a vastu application method consisting of four steps that diagnoses the reflection of your work home or work place on your life as well as your subconscious mind. This particular method is an avid problem solver that focuses on the actual root cause of the issue that you're facing and makes sure you thrive in happiness, success and absolute prosperity, keeping in mind the nitty-gritty of modernised lifestyle and architecture. Let's explore Mahavastu in details.
What and where do its origins lie?
Mahavastu is an amalgamation of art and science that enables one to strike a sharp balance between the activities that one performs to feed their ambition and the energies that surround the space that leads to actualisation of their goals. To be precise, Ayurveda is meant for the body and yoga is meant for the mind; similarly Mahavastu is meant for life as a whole. Mahavastu guides to create a balance and paves your way towards money, fame, health and happiness.
How does it work?
It divides every space into 16 vastu zones, wherein every zone administers a particular part of your life. These zones attain strength and weakness depending upon the activities that are performed in that space, the objects placed in the space as well as the colour palette that has been used. To sum it up in simple words, Mahavastu has a goal, and that goal is to recognise the natural power of these 16 zones and pertaining to that, planning, designing and programming your home or workplace, so that the end result is desirable and worthwhile.
Problem-solving approach
The moment the root cause of the issues has been identified, Mahavastu remedies are immediately used in these affected areas of that particular space. For instance, the north zone focuses on cash flow in the house, hence if the northern zone is balanced, it ensures a smooth monetary flow. But, an overactive northern side might make the residents of that space desperate for money. The south-west is known as the zone of relationships. If it is jammed then it might cause relationship issues, whereas if one over-extends it, it will make people demanding and possessive.
It is weirdly interesting to witness how a cut or a slight extension in your Mahavastu zone ignites anxiety in your apartment, and affects your decision-making skills. In case a person is a naturally overactive thinker, they will not be able to clearly explain what they think.
Bank benefits with white horses
By keeping a pair of galloping white horses in the north or north-western side, ensure monetary well-being. For example, if your loan sanction process is facing a backlash, it will ensure that it is sanctioned and all other money-related issues will be resolved. Or, if you wish to have an increment at your workplace, the white horses will act as a great remedy to fulfil the same. The placement can be made on the floor, facing the centre of the building. Its planet is that of the moon and the elements include water and space.
Flowers to ensure career growth
Once you place a bunch of beautiful bright flowers in a blue or green vase facing the northern zone of your building it will ensure that all your efforts convert into money. It will bring creative and productive alterations to your work or business.
Harbour love with Love Birds
In accordance with Mahavastu, if one places a pair of love birds in the south-west section of a building, it attracts love and nourishment in the relationship of a husband and wife. It improves mutual understanding by enhancing it. This process alleviates misunderstandings, resentment, discontentment and tensions that ignite through tiny issues. It is a great remedy for newlyweds. Love birds also help you to find your soul mate. In case your child has reached a stage wherein marriage is important, simply place the love birds in the south-western corner and it will ensure a loving life partner. It can be placed in the south-west direction, on the floor or table, facing the east or north-east. Its planet is Mercury or Venus and its elements are air and space.
Pyramid myths
A myth has been passed on for a long time that if we place a pyramid in a building it will be beneficial. But before you do so, one has to ask a few questions like where and why. Sometimes it is placed on the doors, ceilings and even on the walls. But little do they know that it is effective only if it is placed on the floor.
In fact, if a pyramid is placed correctly, it is said that it increases the energy 108 times. It should always be placed on the northern and southern axis on the floor. A pyramid is an amplifier and it amplifies energy.
The more we resort to these measures, our life can actually change into something better. The author is a certified Mahavastu practitioner, energy scanner, Heal Your Life transformational coach and she is the founder of Lighhtworkers of Aangels, which promises unconditional guidance to people. She can be reached at neha071004@gmail.com