TikTok ticked for all
The app may have been hosted in an autocratic country hostile to India, but it was the most democratic social media platform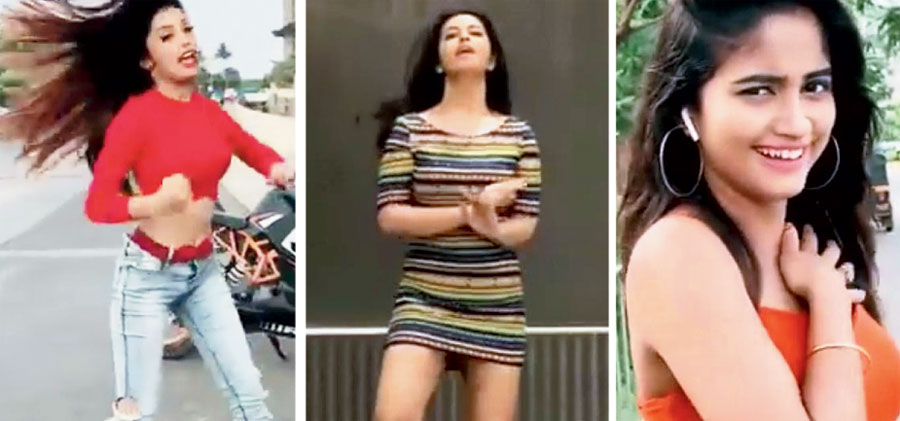 ---
---
A few days before the axe fell on the 59 apps connected to China, I was engaged for the better part of a day gawking at the hair colour filter challenge on TikTok, one of the banned apps. I marvelled at the ingenuity of the filter. It displayed a dozen or so colours and then, based on an algorithm, suggested a colour for the challenger. So a wavy-haired girl always got a violet filter and a crew-cut boy got a neon halo on his head. And after one got a colour, one could add a coy glance and a pout on one's own, cajoling viewers to give their verdict.
The challengers were from all corners of India, Chhattisgarh, Punjab, Bihar...yes, this social media platform had reached deep into the country. One challenger with a red tinge added to the hair, shot back at TikTok: "Mai tera naukar lagti huun kya? (Do I look like your servant?)"
Here was an app that didn't need clever one-liners, as on Twitter, or long essays, as on Facebook. It lent itself only to short videos that could entertain and let everyone, from the urban hipster to the gaon ki gori, everyone have his or her 15 seconds of fame. A TikTok video was originally up to 15 seconds long, but the company later extended the limit to 60 seconds which allowed four 15-second segments to be strung together.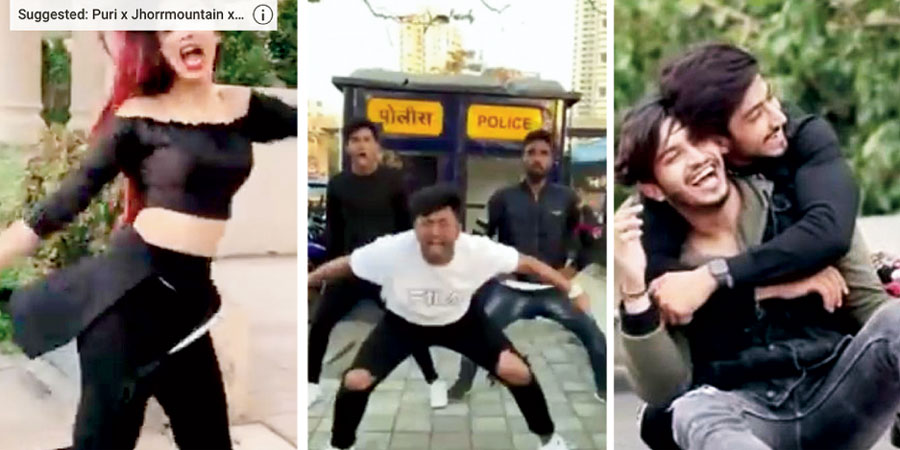 Jhadu pochha lip-sync
From fashion to cooking, diets to hair colour, TikTokers posted just about anything. There was this gang of three in lockdown-mode doing jhadu pochha at their one-room shanty lip-syncing to the lyrics of "Itni janjaal". Now that does not happen often on Facebook, Twitter or Instagram, and in the last, breathtakingly beautiful kitchen settings with their even more attractive denizens in designer bests trying out an authentic gazpacho cold cucumber soup occupy a lot of space . Or maybe a Masaba Gupta doing an Insta Live on how to take care of your skin tone in the middle of a raging skin colour controversy. The format would not be as accessible as TikTok's.
And the power of just a moving image is universal.
TikTok might have a Chinese developer in Bytedance but it is the most democratic of apps in social media. If there was a Shilpa Shetty extolling her morning-to-night diet fads here, there were hundreds of Riyazes, Jannats, Najmas, Buntys and Abhilashas peddling their videos too, from their cramped bedrooms with plywood furniture in the background, trying out dad's shirt over shorts, skirts and jeans to show upcycling of clothes and various karaokes and dance moves that could captivate any social media addict for hours. It gave a glimpse of what life was like and what it could be. Through the filters, the aspiration came through,unfiltered.The realm of desire is beyond class.
Many who have made a living from TikTok are now pleading with their followers to shift to Instagram or Youtube. Hope they continue to get their 15 seconds of fame.