Celebrating the joy of motherhood with gorgeous body-positive maternity shoots
From underwater to glorious sets, these celebs surely left no stones unturned to celebrate the joy of motherhood.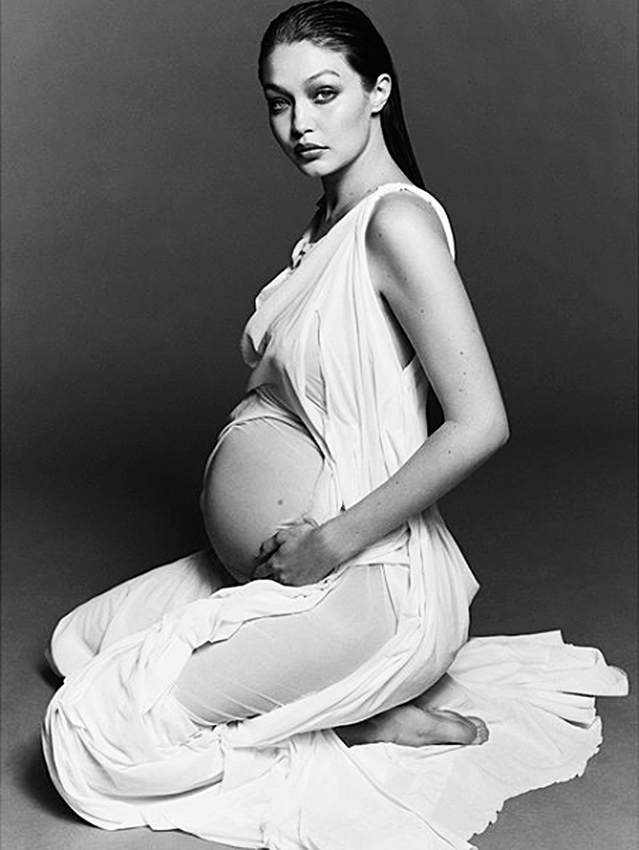 ---
---
Last month, when Gigi Hadid shared the most gorgeous maternity shoot pictures on her Instagram handle, we couldn't help but wonder how gorgeous her child would be with long-time beau Zayn Malik. She was blessed with a daughter yesterday, and closer home, actor Anushka Sharma and Kareena Kapoor Khan also expecting new members in the family, we decided to dig deep into the Instagrids of celeb mothers and unearth the most surreal pregnancy photo shoots ever. From underwater to glorious sets, these celebs surely left no stones unturned to celebrate the joy of motherhood.

1. Gigi Hadid: One of the world's top models, Gigi Hadid's genes are undeniably gorgeous. With the Hadid cheekbones, how could one go wrong? Her shoot in a sheer white drapey dress was a treat for sore eyes and spoke volumes on body positivity. She wrote on Instagram @gigihadid: growin an angel.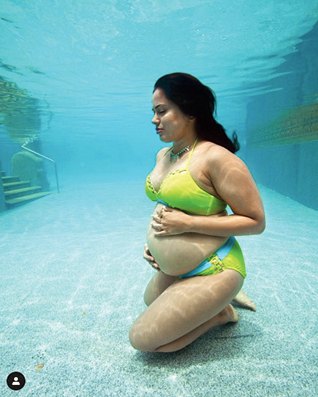 2. Sameera Reddy: Her underwater pregnancy shoot was a whole lot of body positivity from the actor who is quite candid about details of her life. Sameera Reddy wore a fluorescent green bikini underwater and this iconic photo shoot has since inspired many more. She wrote @reddysameera: Respect your body in any size. Calm Mama = Happy Mama.

3. Neha Dhupia: Standing in front of the sun, by cottages by the sea, Neha was a gorgeous sight in earthy tones, in her maternity shoot. The actor shared the series of similar images with a blue butterfly in the caption!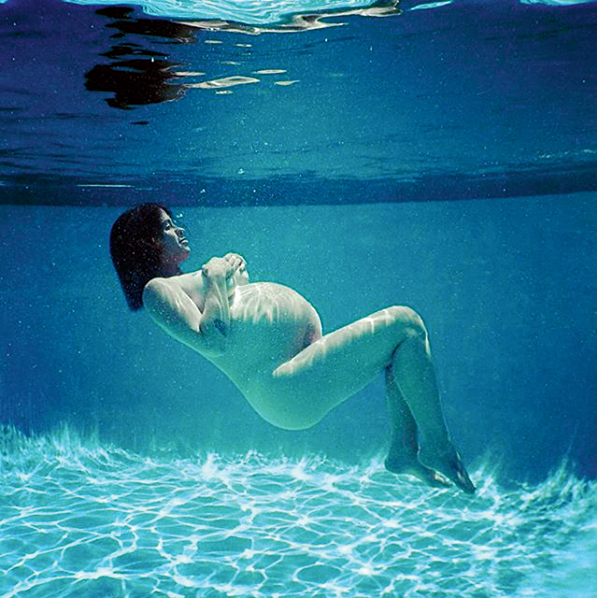 4. Alanis Morissette: Back in 2016, Alanis Morissette shared a gorgeous underwater nude of herself when pregnant, which soon triggered off multiple conversation on Hight Art. The singer wrote on Instagram @alanis: "you have to be extra gentle around ladies because they are the most helpful people in the world 'cause they make persons" — Ever Imre Morissette- Treadway

5. Anushka Sharma: Two of the country's most favourite people, Anushka Sharma and Virat Kohli, decided to have their baby, and it's needless to say that their announcement broke the Internet. While both parents appeared to be glowing in their announcement picture together, Anushka shared a serene picture of herself by the sea with the caption @anushkasharma: Nothing is more real & humbling than experiencing creation of life in you. When this is not in your control then really what is?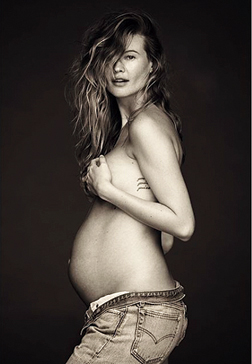 6. Behati Prinsloo Levine: Former Victoria's Secret Angel Behati Prinsloo Levine, married to frontman of Maroon 5 Adam Levine, shared a simple sepia-toned picture of her topless self in a loose pair of denims, looking soulfully at the camera, with a simple message asking everyone to #ChooseLove! We love!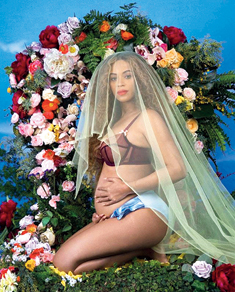 7, Beyonce: This list would not be complete without the mention of the master of all pregnancy announcements — Beyonce! Who can forget her iconic photo shoot done when she was carrying her twins Sir and Rumi Carter. The multiple award-winning singer wrote on Instagram @beyonce: We would like to share our love and happiness. We have been blessed two times over. We are incredibly grateful that our family will be growing by two, and we thank you for your well wishes. — The Carters

8. Blake Lively: The effervescent Serena van der Woodsen shared a cute picture of her pregnant with her third child in 2019. The pregnancy glow on her face is unmissable! Always one for a good cause, she supported an Amazon initiative for mothers in her post.

9. Genelia Deshmukh: She is always about her family as is evident from her Insta posts about them. So it is no surprise that her pregnancy shoot had her husband in it. Riteish Deshmukh in dreadlocks is surprisingly cute beside a glowing Genelia. She wrote @geneliad: Thank you GOD for blessing me much more than I deserve.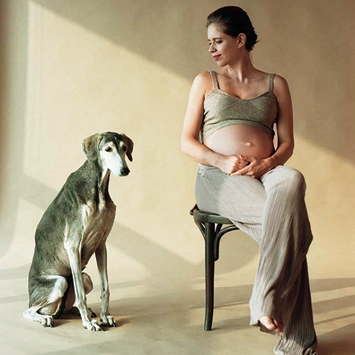 10. Kalki Koechlin: Trust Kalki to have a gorgeous shoot with various concepts paying homage to different moods and companions of your pregnancy days. In this particular shot by Yash Yeri, assisted by Vaibhav Dabholkar, Kalki wrote a poignant piece for her pet Kiara under the hashtag #NotesFromAPregnantDiary @kalkikanmani: Kiara. Following me around most times through this pregnancy. Putting her little head on my big tummy. Even barking at dogs that are bigger than her. My Bedouin queen, my Greek doggess, my brave heart (and in this photo, just a dog waiting for her treat).
11. Pink: Perhaps one of the most intimate pregnancy shot celebrating joy was singer Pink who had her daughter Willow Sage in the picture as well in a moment of embrace. She wrote on Instagram @pink: the snuggle is real, giving photo, hair and hands credits to @deborahandersoncreative @pamwiggy and Willow Sage.

12. Serena WIlliams: There was something so surely powerful about Serena Williams' Vanity Fair shoot that the tennis star shared on her Instagram for the world to see. Her flowing hair and the silhouette of the dress capture the star's temperament effortlessly.