There's nothing that Sonam Kapoor cannot carry off
The actor on why bhaane's the brand to buy and why she's crushing on colours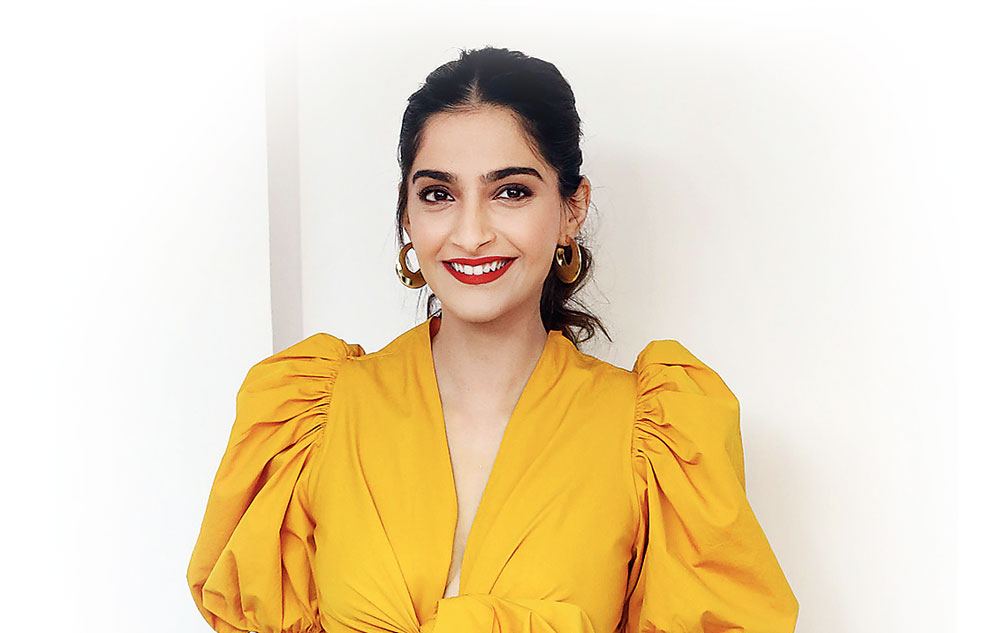 ---
---
Minimal to maximal style… there's nothing that Sonam Kapoor cannot carry off. The diva was, therefore, an obvious choice for MagnumXSonam — The Style Project, a web series on Hotstar that has the fashionable actress sharing style pointers. We caught up with her on phone.
Congratulations for this new venture!
It is a brand endorsement with Magnum. So, what we've done is, we've got one of my friends and styled her in colours inspired by the Magnum ice cream.
How did it go?
It's really amazing that I am the brand ambassador for Magnum ice cream… an ice cream which focuses so much on pleasure. And styling is all about that as well. It is about fashion, pleasure and indulgence.
What all did you have in mind in terms of top tips for the viewers?
I think it is important to know that you should have your own style and you should be comfortable in what you wear. Just try to understand that every body is different and everybody's style is different.
What are some of the style dares that you have tried?
I think, just have fun with your style. Enjoy yourself. There shouldn't be any specific thing. I think, move away from synthetic fabrics and wear cottons and silks and wear organic fabrics a little more and just experiment with colours. Colours are so nice. In India, we don't use as much colour. We just stick to blacks and whites. With the kind of weather we have, it is nice to be in colours. Colour is fun.
What are your style and colour crushes at the moment?
I honestly love my husband's (Anand Ahuja) brand, Bhaane. I think it is perfect for India. They are very stylish and cool and they have got great fabrics. I would suggest for people to go online and buy Bhaane. I am not saying this because it is my husband's brand! I think it is possibly one of the best brands we have in India right now.
What is a pleasurable indulgence when it comes to fashion?
I think fabrics are very important… to have the correct fabric is luxury. It is nice to have beautiful fabrics.
And, are you coming to Calcutta anytime soon?
I am going to visit Anamika (Khanna) very soon! So, hopefully, I will be coming there soon.