The virtual world of Valaya
'The website is essentially an experiential space and it's not about selling clothes only — in fact, I find that very disturbing'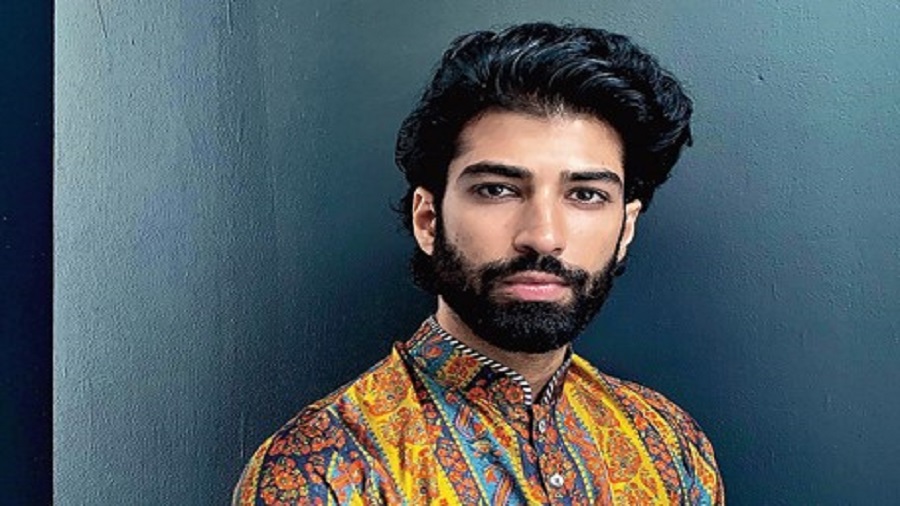 ---
---
For JJ Valaya, fashion is as much about all things sartorial as it is about romance and oodles of oomph. In fact, "romance" is a word that he repeats thrice during our chat on the eve of the fashion designer launching his website in the form of valaya.com. But that's not a word of common parlance while talking about the mundane business of e-commerce, right? Wrong, when the website belongs to Valaya who has championed the cause of maximalism for posterity. "I feel very happy when I think that when the Internet first came to the world in the early 90s, we were amongst the first designers to actually create a website.
E-commerce did not exist then so it was purely informational. Over a passage of time, we focused more on real-time stores and the website had taken a back seat," recounted Valaya.
Perhaps what helped in retaining his brand's charm virtually as well is the fact that this all-encompassing website was scheduled for release in August, even before the Covid scheme of things hit us. "We had to push back the launch of the World of JJ Valaya — our physical experiential platform but the website was always scheduled for August and I am glad we could stick to that," he explained.
So what can be expected from valaya.com? "The website is essentially an experiential space and it's not about selling clothes only — in fact, I find that very disturbing. Earlier, people used to go through the romance of actually discovering a brand and then bought things if they wanted to. I didn't want my website to be about click and pan straight to the shopping page. While we are, of course, very aggressively looking to expand on the e-commerce platform, we have also kept the romance of the brand alive so that one can actually go through the legacy and see what had happened over the years that have gone by. The website is highly experiential, very user-friendly and eventually, sales-driven because to make the brand reach far and wide is what the whole endeavour is about. Apart from the e-commerce bit, there's also a good set-up for making both physical and virtual appointments," the designer said.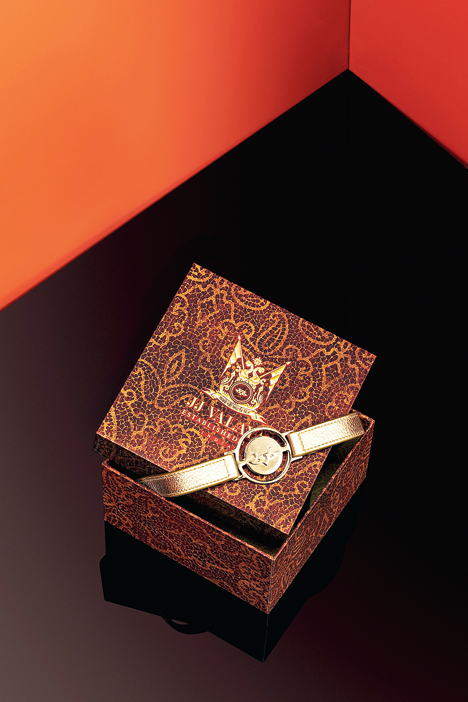 Exclusives like the Jhalamand House, which has the Valaya staple classic men's shirts and a younger sibling to their signature couture Alika jackets, called the Ika, are available on the website. Interestingly, the Ika is available in a cool DIY format with a set of prints, colours, embroideries and pipings available to switch things up. This DIY format for the said younger sibling of the couture Alika begged the question of whether relinquishing this control to wearers made the designer nervous? "Not at all! Within the Ika itself, you have been given enough defining parameters yet you are free enough. After that, what you choose to wear it with is really your business and most people try to cultivate their personal individual identity with it and that's what I am hoping for. Ika was meant to be a little more fun and I want young girls to pick it up and wear it over denims or over a gown or a sari. The versatility that I could create with a single piece of garment that is timeless was what was exciting to me and that was my intent with the Alika anyway, much like the Chanel tweed jacket," came the reply.
Alongside these exclusives, one can also find the designer's couture pieces from last year's Tabriz and seasonal adaptations of staples such as the Chevron and the Valaya accessories line, including his collaboration with Swarovski. For the new Phoenix Belt, the designer has pulled out his sketchbooks from his days spent at the National Institute of Fashion Technology, where he had first designed a logo for himself and then did not end up using it, until now. Though a standalone for now, the belt uses this symbol on a gold-plated buckle, along with a high-quality leather to complete the look.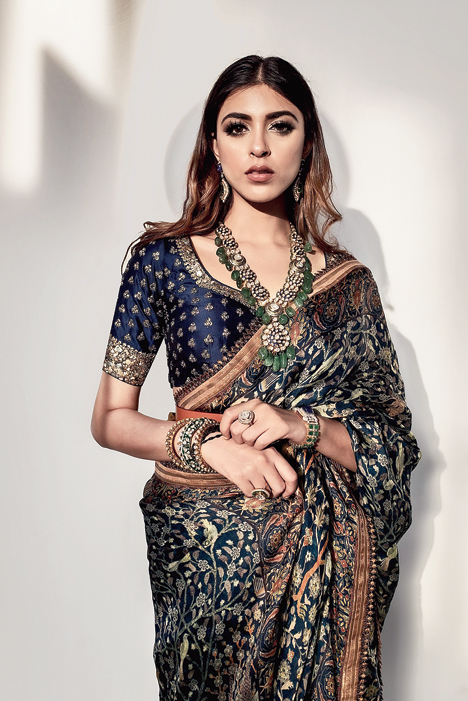 For the designer who has spent more than three decades in the industry, the lockdown has been a fruitful period as he got to spend time with his daughters and also finish designing new collections for both fashion and his furniture lines. While the pandemic brought with it a renewed shift of focus and vigour towards slow and sustainable fashion, Valaya has been doing exactly this from the get-go. "The buzzword appearing everywhere now is that of sustainability and there's been a slowing down and a focus instead on high-quality clothes. My reply to that is that's exactly what we have been doing from Day One. We have only made high-quality clothes and we do not get into the rut of making a fast buck — that's not been us. We have been at a leisurely pace, and we have clients of ours from 26 years ago coming back with their daughters who want the same clothes altered to their sizes. So when you stand the test of time, it's clear that you had a sustainability model existing before it became a fashionable word today," is the designer's take on things.
Always proudly Indian and steeped in heritage, Valaya stands by his tag line of "The Royal Nomad" as he said, "We have always been very strong advocates of the absolutely stunning country we live in and I have continued to believe in that. Our tag line holds true because we travel in our minds, in our books, our research and physically, into lands that have a rich past and craft, and then we combine that with our Indian signature and create something new."
What can be expected next from the artsy world of Valaya is, in fact, the physical testament of his world — World of JJ Valaya, which will encompass all of his artistic pursuits under one roof, wrapped in a stylish experiential package, a la Valaya style. "It's in the making now as we did not want to launch it this year but it will in 2021 and one can expect all things Valaya packaged as a memorable experience," he signed off.