Wife-beater or trend-setter?
Misogyny woven indulgently into the fabric of fashion vocabulary doesn't go out of fashion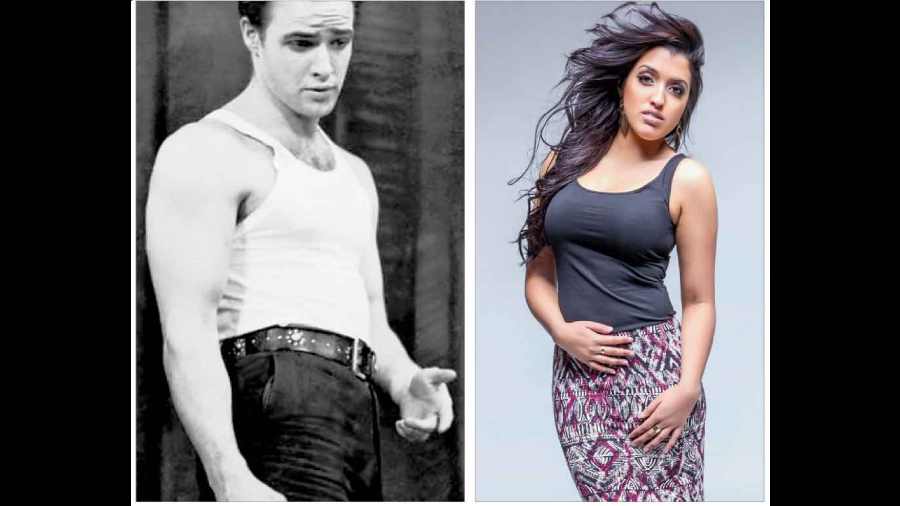 Spot the difference
File Picture
---
Published 13.01.22, 12:47 AM
|
---
Some things don't go out of fashion. Such as the misogyny woven indulgently into the fabric of fashion vocabulary.
Which is why tank tops, which too never go out of fashion, are still referred to as "wife-beaters". They were called wife-beaters in the first place as they were often seen on top of macho men, and bare machismo could culminate, well, in wife-beating. Which implies that as an activity it is probably not too offensive, as the naming of a garment has not only to do with aesthetic pleasure, but also cultural sanction, and sometimes it is hard to tell one from the other.
Upholding this idea of machismo, literally, in a wife-beater was one of the greatest actors of all time, Marlon Brando, in the 1951 film A Streetcar Named Desire (in picture). All this is very Latin-sounding, macho, machismo, Brando, though no Italian connection has been recorded with the actor other than the Corleone family's, but that's a separate affair. In A Streetcar, Brando's character quite lived up to the name of his vest. 
But the name is still used, though our thoughts about gender have changed so much. Or have they?
 The  tank top is much popular with  genders  other than the male now and in the Woke age, perhaps the "wife-beater" is also being used with a sense of irony. However, somehow the very persistence of the name makes one uncomfortable. As if somewhere the act is being condoned by being transformed into a fashion item.
Some things should never be in fashion.