The RBG chokers
The sequin-embellished Banana Republic bib necklace, a dissenting collar, that spoke even before the rights crusader uttered a word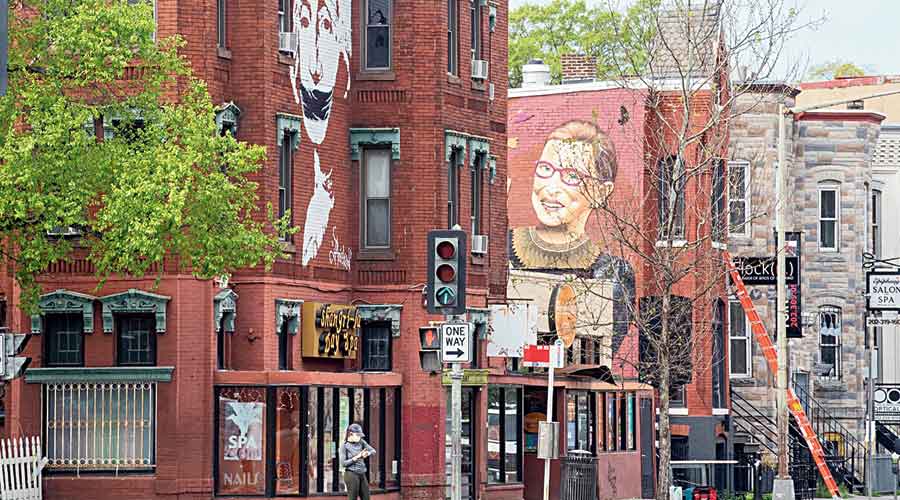 ---
---
As we mourn the death of Ruth Bader Ginsburg, the US Supreme Court judge who was one of the most significant rights crusaders of our times, we are also stunned by how she would dress to echo her opinion.
The 5-feet, frail, diminutive woman, who finally succumbed to cancer at 87, was utterly stylish and elegant while presiding over weighty legal matters that changed the course of US history. She fought not just for rights but also for her health and wished to see through the tenure of Donald Trump till the November elections so that he may not nominate her replacement, loved the opera, worked out with a trainer and collected jabots from around the world. These jabots and collars were used effectively to indicate how she felt about things.
She wore her attitude, literally. It took guts. But then real elegance always comes from within.
Her collars spoke even before she uttered a word. Only the second woman to be appointed to the US Supreme Court, Ginsburg knew that every move she made would have a great impact on the people for whom she fought, dissented and adjudicated. And everything she wore was imbued with meaning.
Her dissenting collar, the sequin-embellished Banana Republic bib necklace, was notably worn the day after Trump's win when she took the bench even though no decisions were passed by the Supreme Court that day. She generally wore this collar when she passed a dissenting judgment from the majority judgment of the bench. At the official portrait photograph after Justice Brett Kavanagh was confirmed, RBG wore a spiky necklace of feathered metal wings that reminded one of an armour.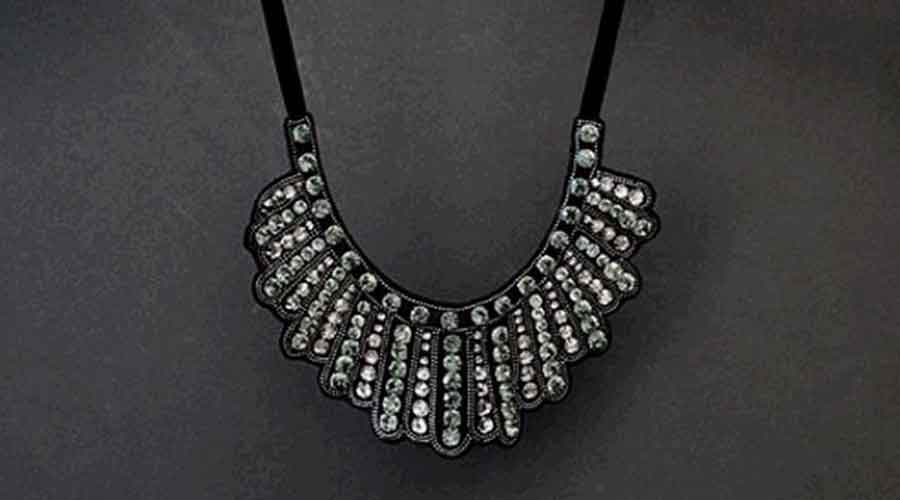 She wore her favourite jabot to Barack Obama's first address to a joint session of the U.S. Congress: a white lace collar from South Africa.
The rest of her fashion was elegant, if conservative: she favoured classics like pencilled skirts, blazers, cherry red skirt suits, Ferragamo heels.
When she was socialising or dressed up for her opera dates, she wore the most intricate weaves on jackets, a turquoise Chinese silk ensemble or an edgy contemporary art-embellished top, accessorised with clip-on earrings, rimmed glasses, a miniature Constitution held in hand, her hair scrunchie-tied and not the least her bright, cheerful smile that made her a stand-out just about anywhere.
In fact, she wore a pair of glittery pumps and fishnet gloves at a woman of leadership award ceremony at the library of Congress in February this year that probably outshone the award recipient that evening. That's Notorious RBG for you.
The dissenting collar, the spiky neckpiece, the white lace — all are up on sale at Amazon and other places. American icons make good merchandise. But certain things can never be bought.