Teen skin tips
Before you pick up a particular routine, look at what suits your tender skin best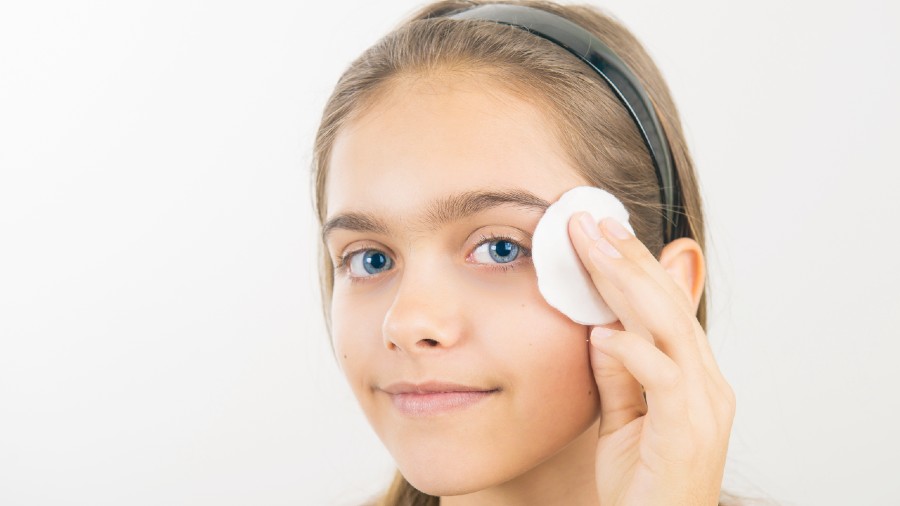 ---
---
Young skin is soft and tender. So don't drown yourself in lotions or potions or the AHAs and the BHAs. Less is more for young skin.
There will be acne. There will be hormone surges. You will be tempted towards serious make-up. But remember young skin tends to be more sensitive than matured skin.
Home ingredients like honey, curd, aloevera, rose water, cream and besan are best for young skin. The hormonal changes can't be controlled, but you can keep your skin clean and bacteria-free to ensure that the pores are not clogged. Follow simple rules on cleansing, moisturising and protecting your skin.
Cleansing: Most young adult acne happens due to clogged pores caused by dead skin cells, dirt, oil and bacteria. Using a mild foam cleanser that does not strip the skin of natural oils is a good start. Salicylic acid is a good ingredient when it comes to keeping the pores clean and avoiding acne. It penetrates deep into the layers and cleans the pores.
Moisturising: The cleanser removes excess oil. Moisturising locks the moisture into the skin and protects it from bacteria and pollutants. Many moisturisers with a simple formula, especially good for teen skin, are available in the market. Use good and trusted brands.
Sun protection: A good sunscreen with SPF 30 to 50 should be a good investment to make. Look for one that is good for your skin type and apply it 20 minutes before you step out.
Make-up wipes: This is the time the dependence on wipes begins. Remember, make-up wipes contain a high concentration of alcohol and can strip off skin's moisture and also disturb the pH level. Using a mild cleansing balm or micellar water followed by a cleansing foam can be used to double cleanse the gunk off the skin.
Serums, toners: Teens should steer clear of serums, essences and even toners. These products carry active ingredients that are targeted at skin problems that come much later in life. These are good for mature skin with specific problems like dark circles, pigmentation and ageing. Using them will do more harm than good. Young skin is best left alone most often.