Super fashion
Highlighting six characters whose "civilian" avatars are equally elegant and fashionable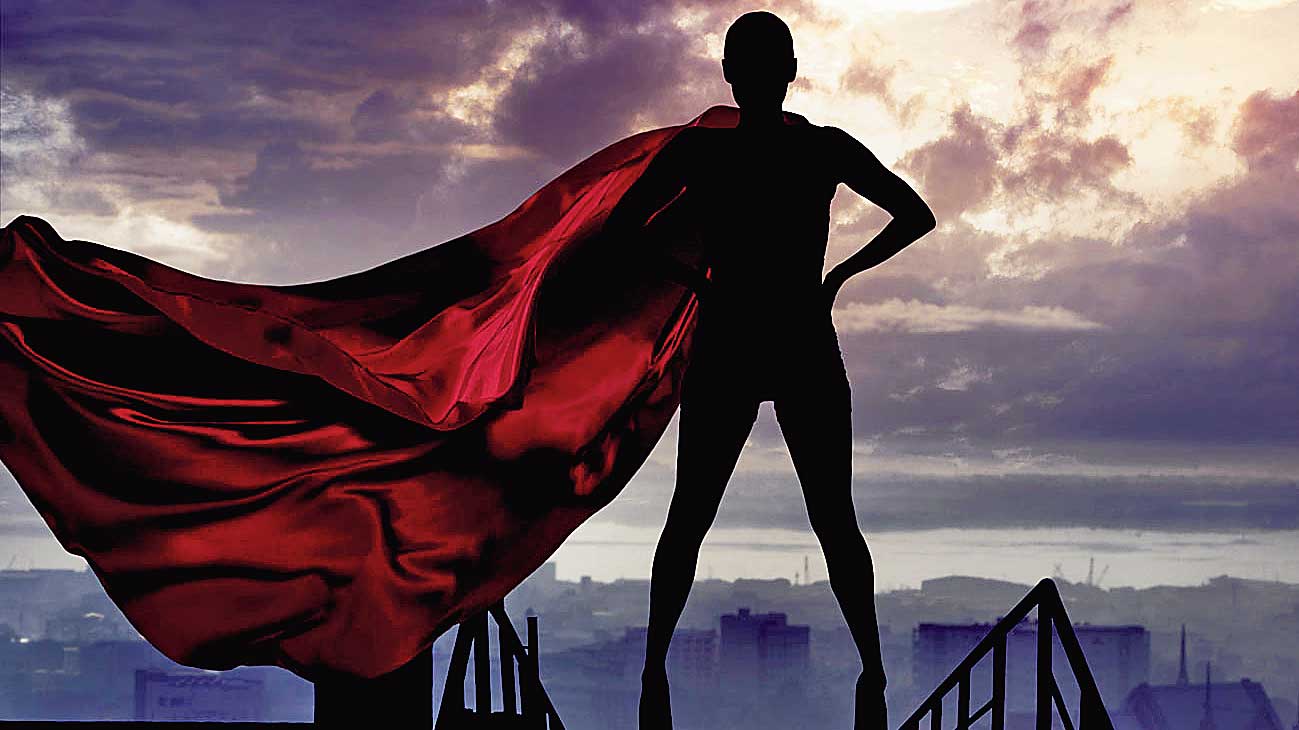 ---
Published 13.05.21, 04:21 AM
|
---
Wonder Woman
A.k.a. Diana Prince, curator at the Louvre. Gal Gadot, who played the character, has the elegance to carry off many looks. As WW she has pulled off 80s style fashion and modern day leather jackets both. The all-cream Gala outfit has been a talking point. A silk crepe blouse worn with a wraparound skirt, and a gold bracelet. Dazzling. The navy blue blouse and pant outfit with the infamous "Cheetah" heels. A complete white form fitted lace up detail dress. Beige pants with a waistcoat and a blazer, or denims paired with a leather jacket, Diana knows her fashion. 
Iron Man                                                                                                      
Or Tony Stark, the CEO of Stark Industries and possessor of incredible chutzpah, is much like guy who played him, Robert Downey Jr. True to his personality, the suits are sharp and quirky. The fashion sensibility is edgy. Bright shirts paired with jackets. Add to this a techie watch. The one RDJ wears is a Jaeger-LeCoultre. Casual wear looks are vintage T-shirts, or even a vest and denims. Cool track pants and jackets too. A well-kept beard, tousled hair and tinted shades. Fashion inspo on the dot.
Black Widow
Natasha Romanoff used to be a Russian Spy before becoming a Superheroine. Scarlett Johansson, who plays Romanoff/BW, is naturally smouldering. The look adopted is very easy yet structured. Denims, fitted pants, vests, T-shirts, leather jackets, high boots. Global diva it is. One particular beige jacket has got much attention. It is a mid-length crossover jacket, clinched at the waist with a belt. Natasha has been a red head and a blonde. Fancy some hair colour?
Batman
Bruce Wayne, owner of Wayne Enterprises, who turns into Batman when it's dark, is a dapper man. Played by many, the Christian Bale version wears many sharp suits. Three-piece and two-piece. A classic Jaeger-LeCoultre timepiece on Mr Wayne's wrist is understated elegance. Crisp formal shirts and trousers. Hair in place possibly with a hair wax and a clean look. Sunglasses of choice , the Wayfarer. He is as handsome as his Superhero persona.
Captain Marvel
Carol Danvers, ex-air force pilot played by Brie Larson. Carol is seen in the 90's vintage T-shirts, baggy denims, distressed leather jackets and flannel shirts. A baseball cap thrown in with combat boots completes the look. The vibe is casual and grunge. Colours muted. Dull white, olive, brown. Hair is carefree.
Add an Aviator and lock this look down.
Superman
Clark Kent, Superman in his other life, is a gentleman reporter. Soft and strong. Henry Cavill looks smashing in the simple clothes. Formal suits, ties, waistcoats and the iconic dark rimmed glasses. Hair is slick and in place. The look, clean shaven and sober. A beige trench coat worn over formals also makes an appearance.
One such piece can be the gamechanger for both casual and formal looks.
The columnist speaks her mind on everything about fashion. Contact: sanikakakirde@gmail.com