Style talk with Malaika Arora and Bipasha Basu
The Label Life — a lifestyle brand by Bipasha Basu, Malaika Arora and Sussanne Khan — recently turned three. Style editors Malaika and Bipasha on all things fashion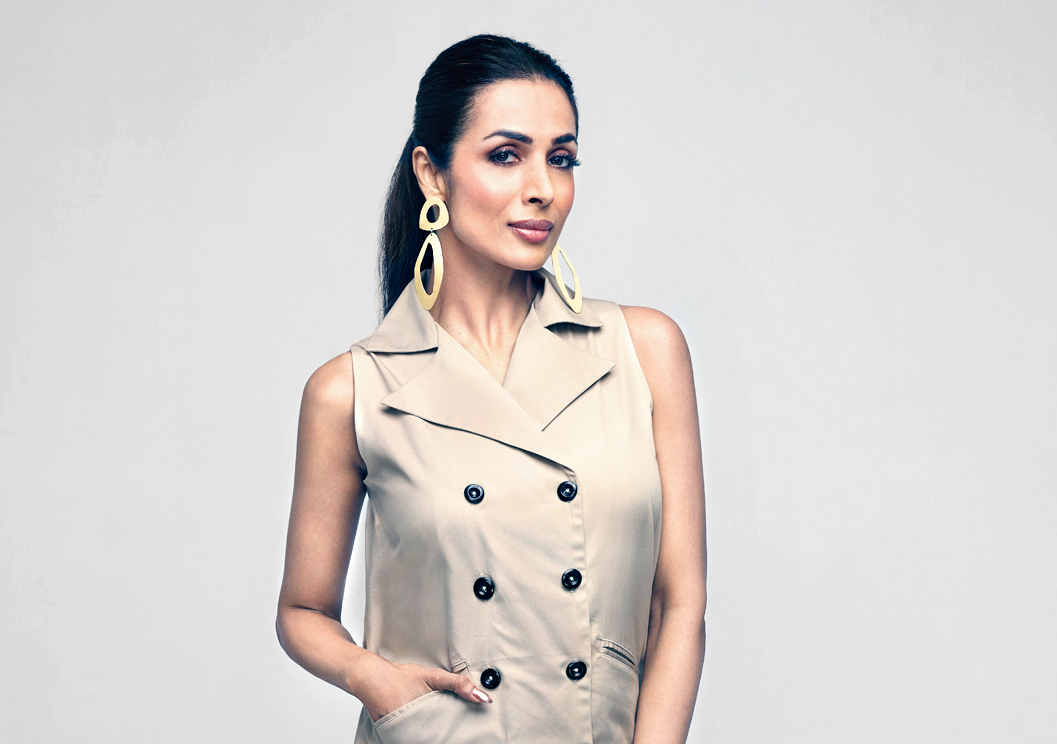 Malaika Arora
The Label Life
---
Published 30.01.19, 03:17 PM
|
---
Malaika, congrats on The Label Life turning three! Shoes, home decor or outfit, which is your fave section?
All three aspects together make The Label Life, a trend-forward brand that believes in styling women in their individual elements.
How involved are you with the brand?
My role is to play style editor and personal stylist to all those who come to TLL. My job is to help them understand their silhouette better and help them make choices according to that.
Ruffles, sequins, pantsuit to flared denims, you have been spotted in almost every trend and have aced it brilliantly! Is there any fashion trend that you would never try or you feel doesn't flatter you?
I am very comfortable with myself and that's what makes me carry all outfits with ease. Outfits that make me feel uncomfortable personally are the only styles I'll never try.
Any current make-up trend you are loving? What is your go-to hairstyle?
I'm big on the sun-kissed look; I mostly sport it during the day. A sleek high ponytail is something that goes well any time of the day.
Rihanna's Fenty to Anushka's Nush — many celebs now have their own labels. Which ones do you follow?
Rihanna's Fenty, and I love to read Goop by Gwyneth Paltrow.
You and your girl squad are FAMOUS! Sex and the City, Gossip Girl, Mean Girls — which on-screen gang of girls define your group best?
I guess we're more like Sex and the City — confident women ruling the world.
Social media has become a huge platform for style and fashion awareness. Do you feel stressed or conscious about giving the best profile shot?
Being stylish comes very effortlessly to me, also because I have a passion for it. Hence, I'm never stressed about my appearances.
How would you define your style DNA?
Statement meets comfy.
Tell us how to do the sexy as effortlessly as you do?
Learn to love yourself with all your imperfections and the rest will just flow. Bipasha, The Label Life just turned three! How does it make you feel?
It makes me feel great, we've come a long way and it's overwhelming to see that everybody is loving what we have to offer. The brand by women is winning women's hearts all over the country.
In a time when stylists have become so vital in the industry, how blindly do you trust them?
No, I don't trust my stylist blindly. Of course stylists are very essential, but it's comfort for me over other things, so I choose my outfits with the stylist. It has to be very personal and have a 'me' touch to it.
Your love for fitness is not a secret. What does your workout regimen look like?
No doubt about that! I'm doing a lot of Pilates and less of my favourite weight training. I'm focusing on becoming flexible, and I try working out six days a week. I don't like missing out on any of my workouts.
You had recently posted a picture in the #10years-challenge. What are the changes you see in yourself? And how do you look back at the decade?
Honestly, it's been wonderful! I got married! I got to spend a lot of time with my parents, which I was really missing out on. It's been growth... physically and emotionally I've become a stronger person. I'm very grateful for this past decade.
If you have to label your life, what would it be?
I'd say 'self made'. I'm proud of what I've become today — confident, independent and dedicated.
You are from Calcutta and TLL came to the city with the pop-up. Do you think the style of the city has changed? And do you agree when people say Calcutta is not fashion forward?
It's such a proud moment for me to have our brand in my city! Calcutta is closest to my heart. No, I don't agree, I've seen good fashion development in Calcutta.
Over the years we have seen the rise of micro trends that have become so big. Which micro trends do you swear by and why?
Accessories, because I truly believe no outfit is complete without the right embellishments. When you pair any ensemble with delicate earrings or with a pop clutch, I feel it totally turns an outfit around!
Is there a style or trend that you would never think of wearing 10 years ago but have embraced it now?
Off-shouldered clothes. I've always shied away from off shoulders and cold shoulders, but it's something I'm much more confident now of wearing, and safe to say, I'm loving it!
Rihanna's Fenty to Anushka's Nush — many celebs now have their own labels. Which ones do you follow?
Rihanna's Fenty and Jessica Alba's The Honest Company.
How would you define your style DNA?
Moderation is key. According to how pared down or up your outfit is, select accessories and footwear that don't necessarily match, but complement your look. If you're wearing a cami with a pencil skirt, shoulder-skimming earrings or a statement necklace will do the trick just fine!
Tell us how to do the bold and beautiful?
Just be happy, confident, take charge and enjoy life as it comes to you.