Stalkers beware!
Read more below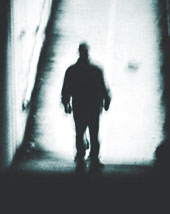 ---
Published 13.11.05, 12:00 AM
|
---
Priyadarshini Mattoo needn't have died. But she did. And every year, a little obituary in the newspapers underlines the fact that the young Delhi girl was raped and murdered ? after being stalked for days.
If the Bill that's now proposed on sexual assault was a law 10 years ago, she may have lived. But stalking then was not considered a serious crime. And since most people still tend to brush it off as a mere modern-day hazard, women and legal activists have come together in an effort aimed at putting stalkers behind bars. The Bill, prepared by the National Commission for Women (NCW), is slated to be presented to the government this month.
Stalking, clearly, is a cause for concern, for activists believe that it doesn't just threaten a woman but may lead to physical or sexual violence. "It's an offence that has gone completely unrecognised," says lawyer Kirti Singh, who drafted the resolution for the NCW. "But it needs to be stopped ? and with quick action," she says.
Take the case of Mattoo. On January 23, 1996, the law student was found dead in the bedroom of her parents' south Delhi apartment. There were 19 stab wounds on her body. A year before her death, Mattoo had lodged a complaint with the police about a Delhi University law student who had been stalking her. The stalker was later charged with raping and murdering her, but was acquitted by a lower court for lack of evidence. "Though I know he is the man who committed the crime, I acquitted him, giving him the benefit of the doubt," additional sessions judge G.P. Thareja said on December 3, 1999.
If the Indian Penal Code (IPC), which deals with a crime it innocuously describes as eve-teasing, had treated stalking as a crime, Mattoo wouldn't have died. "Stalking goes beyond eve-teasing, it's obsessive behaviour," Singh emphasises.
Now, if the NCW has its way, future stalkers will be in jail. "There have been so many cases in recent times that we are concerned," says NCW chairperson Girija Vyas. "We are worried about the lack of awareness, the delay in reporting a crime and the mind-set of the police. And we are concerned that the IPC is not clear on stalking and other matters relating to sexual assault," she says.
That is why the NCW is now ready with the draft of a Bill on sexual assault. The body will sit one last time for a discussion before the draft ? tentatively called Sexual Assault Prevention Bill ? is submitted to the government.
The Bill stems from widespread concern that the existing law does not adequately define rape, nor look at other sexual crimes. The last amendments to rape laws were made 22 years ago, and the law still describes rape as penile penetration. "We thought it was high time we had a consolidated Act on different kinds of sexual assault," says Malini Bhattacharya, former Member of Parliament and a member of the NCW.
The proposed Bill ? a comprehensive document ?tables a wide range of recommendations to the Indian Penal Code, 1860. "We had to look at the entire spectrum of assault ? from rape to molestation to sexual assault that does not involve touching, but leaves a person feeling physically or mentally abused, dominated or threatened," says Bhattacharya.
Among the series of amendments to the IPC, it proposes a new section ?509(B) ? which describes stalking as a crime. "Any person who stalks a woman with the intention to cause (a) serious harm or injury to that woman or a third person or (b) apprehension or fear of serious harm or injury to that woman or to a third person shall be punished with imprisonment... or with fine or with both."
Bhattacharya points out that the Bill proposes that jail terms and fines be raised in proportion to the gravity of a crime. A stalker can be imprisoned for a period of up to seven years, adds Singh.
To ensure that the law is not abused, the proposed Bill goes on to explain what constitutes stalking. It says that a stalker is a person who has, at least on three occasions, followed or approached a woman, loitered near her, or watched her while she entered a place where she lived, worked or visited.
It also says that a stalker is one who keeps a woman under surveillance or interferes with her property. He gives or sends her offensive material, or places offensive material where it is likely to catch her attention. The stalker telephones or contacts a woman or "acts covertly in a manner that could reasonably be expected to arouse apprehension or fear in the woman or engages in conduct amounting to intimidation, or an offence under Section 509".
Section 509 has been amended in the draft and a new sub-section added to punish stalking. "This is an extremely important addition as at present the IPC does not recognise the specificity of this offence," says an NCW paper, prepared by Kirti Singh, on the amendments.
The new section is more specific, unlike the earlier section that penalised a person for a "word, gesture or act intended to insult the modesty of a woman". The amendment changes that to: "... word, gesture or act with a sexual purpose or with the intention to insult a woman."
The draft goes on to explain that any sound, gesture or action that "intrudes upon the privacy of a woman" is a crime. A convict can be given a three-year jail term and fined.
The new Bill is the result of a concerted action by women's groups over the years. "We ? several women's groups ? first got together in 1993 and discussed the need for an overhaul of the IPC," says Singh, a member of the All-India Democratic Women's Association. This was followed by a series of discussions within and between women's groups, with the NCW and the Law Commission, which finally asked for a draft Bill.
A proposal was presented to former law minister Arun Jaitley, but the activists stress that nothing came of it. "Now, after the new NCW was commissioned, a new draft was prepared," says Bhattacharya.
The draft will be reviewed by the government and, if approved, brought before Parliament. And, if all goes well, the country will have a new IPC seeking to arrest sexual assault on women. For women's groups and legal bodies working on this for more than a decade, it would be the fruitful end to an uphill exercise. And Priyadarshini Mattoo wouldn't have died in vain.