Slow, kind Silk
A young brand from Assam uses Eri to create clothing and accessories that evoke individuality and style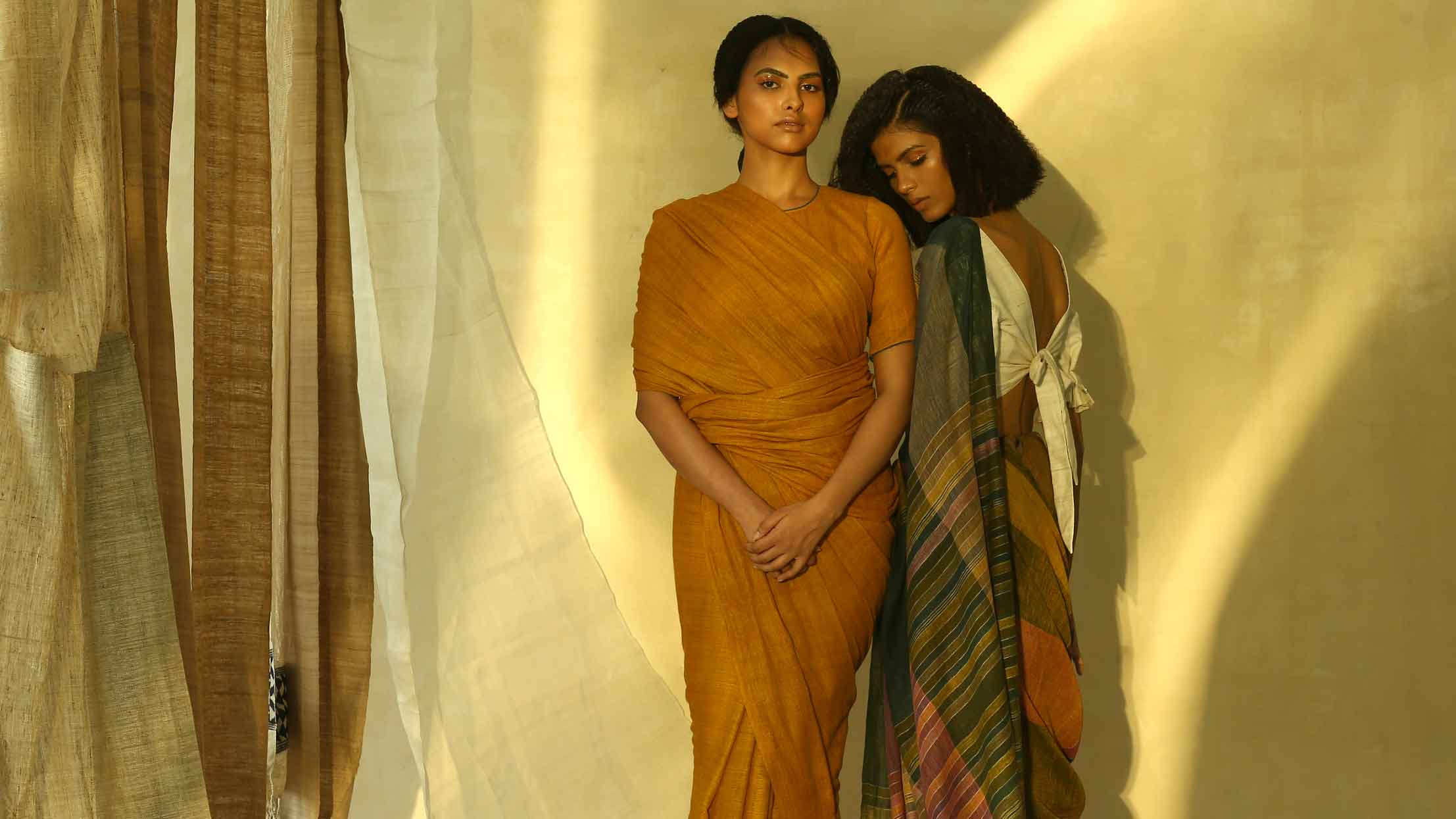 The 2020 Essence Collection
Telegraph Picture
---
Published 24.12.20, 12:52 AM
|
---
The Silk Concept comes from Assam. The brand looks at the revival, preservation and promotion of silk handloom weavers in the state. Ishita Das, founder and creative designer of the brand, says silk weaving truly embodies the tradition and legacy of Assam and forms the core ideology of her brand.
The brand creates gender- and size-neutral clothing and accessories that evoke a sense of individuality. "These pieces are kept minimal in terms of style and are perfect for all seasons and travel," says Das, a fashion graduate from Lasalle College of the Arts, Singapore. "The brand follows the principles of slow design and zero waste, leaving no carbon footprint," she adds. The products are created from wild silk, Eri, "cruelty-free silk". It is truly a sustainable form of silk, says Das.
"The weavers and those involved in the industry follow a slow and kind process. We wait for the silkworm to leave its cocoon. These abandoned cocoons are then collected and taken through the process of being turned into yarns and later woven into saris, stoles or shawls," she explains. Eri is already widely known as a skin-friendly fabric. Its coarse yet rich texture keeps one warm in winters and cool in summers.
The brand's accessory line is not upcycled or made from scraps. Rather it is made from weaver's experimentation or when a yardage is not sold further in export. The fabric is bought from the weavers at full price so that they can make a profit. Featured here are three collections from the brand.
⦿ The 2020 Essence Collection:
Taking inspiration from the rich Assamese tea culture, this collection integrates homegrown silk with a palette of naturally extracted herbal dyes to bring forth a collection that focuses on gender fluidity. Classic pieces that are size-friendly, experimental yet minimal in nature and can be worn by all.
⦿ Accessories:
Rhinears: Created from the word "Rhino-Ears", the Rhinears are an ode to the one-horned rhino, a native of Assam. From plain, patterned to embroidered, the Rhinears pieces pay respect to the place that the rhino holds in Assam's ecosystem and also aim at generating awareness about the rich wildlife of the state.
⦿Saris: Intricately handwoven silk saris for the modern woman who cares about her traditional roots. They can be worn in all seasons and on all occasions.