Roman Holiday scooter goes designer
Piaggio, manufacturers of Vespa and Dior are collaborating to produce a limited edition Vespa 946 Christian Dior scooter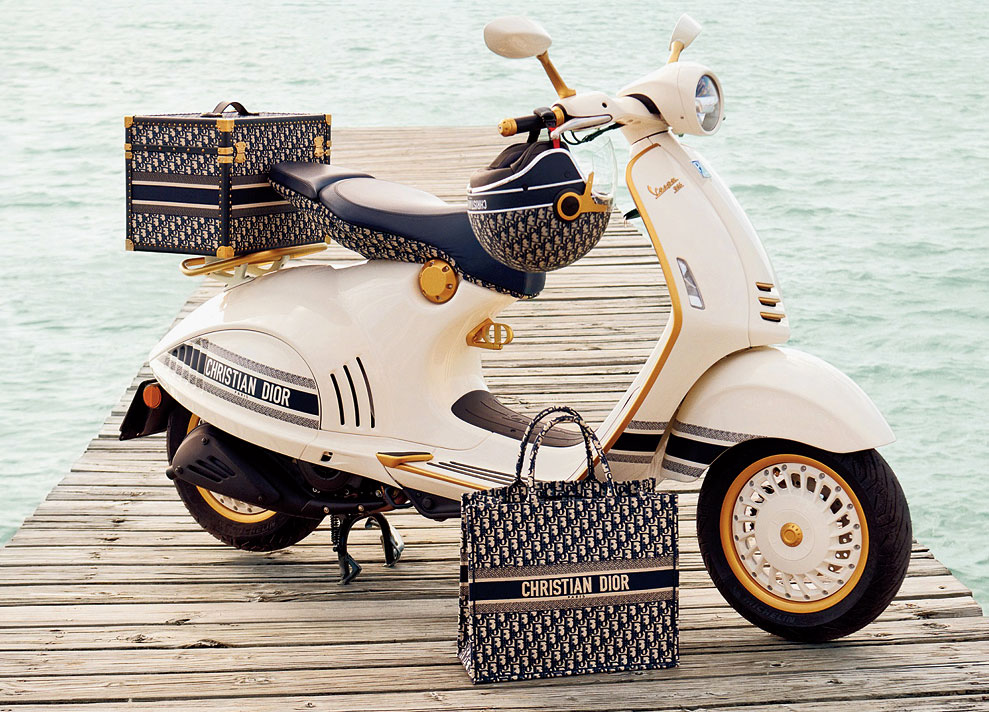 ---
---
Who can forget the scene in Roman Holiday where Audrey Hepburn starts the scooter mischievously and takes off with a frantic Gregory Peck managing to hop on and riding pillion, as the two-wheeler creates mayhem in the streets of Rome?
That was the world's oldest Vespa model and the film made it an icon of post-war Europe. Almost seven decades later, another Vespa is cutting a stylish edge with the Parisian couture house Dior. Piaggio, the manufacturers of Vespa, headquartered in Pontedera, Italy, and Dior are collaborating to produce a limited edition Vespa 946 Christian Dior scooter.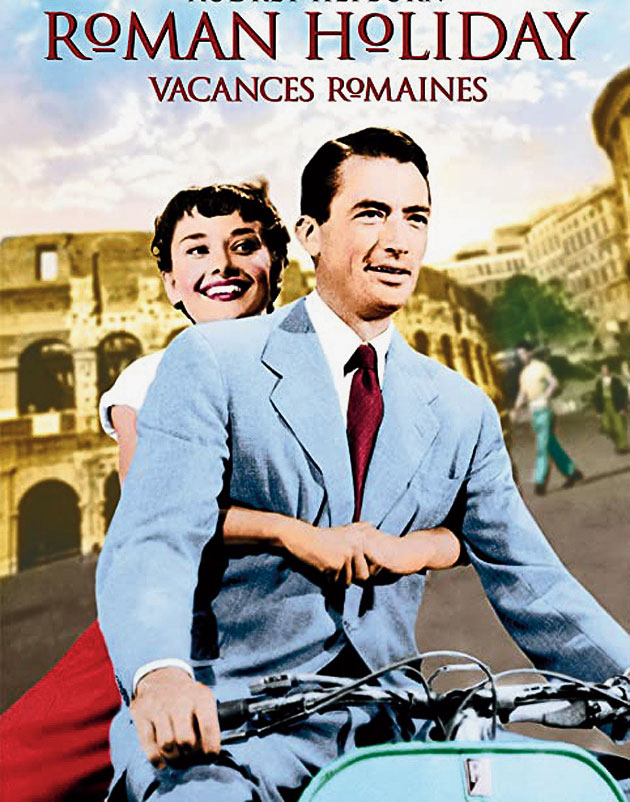 Its monohull architecture and subtle graphic lines pay tribute to the heritage of the two houses.
A contemporary version of Vespa 946, which was presented in 2012 in Milan and recognised for its streamlined curves and technological innovation, the new model was designed by Maria Grazia Chiuri, creative director, Dior. The scooter is made in Italy, adhering to the standards, commitment and precision of a couture atelier.
Freedom bike
Says Chiuri: "For me Vespa is linked to my city Rome. It's linked to the freedom to move around the city with ease, like in the film Roman Holiday (1953), which has left that extraordinary image of Audrey Hepburn clinging to Gregory Peck on a Vespa forever etched in our collective memory."
The saddle is in real blue leather with ton sur ton (tone on tone) seams; the handles are covered with blue leather and the seams are ton sur ton. Echoing the design of the saddle, a top case patterned with the Dior Oblique motif, created by Marc Bohan in 1967, will be fixed on the luggage rack, adding a distinctive allure. A adorned with the same motif rounds out the unique range.
These limited-edition creations will launch in the spring of 2021 in Dior boutiques around the world and subsequently in a selection of Piaggio Group's Motoplex stores. The accessories, including the helmet and top case, will be available exclusively in Dior boutiques. The colour of the new Vespa body is an exclusive shade made in collaboration with Dior. Same for the gold for the finishing touches.
The original Vespa of Roman Holiday was sold at an auction for more than a quarter million dollars in 2017.