Rhea on her vegan footwear line for The CAI Store
The Telegraph takes a look at her collaboration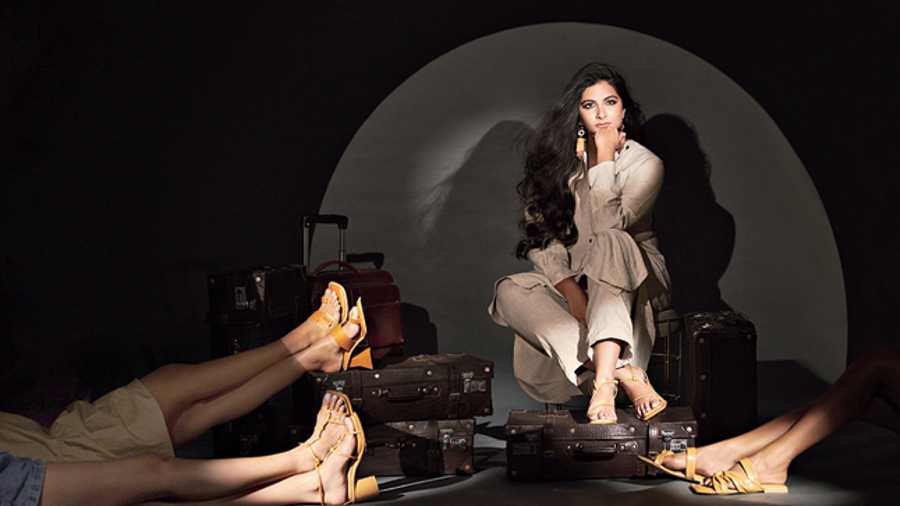 ---
Published 01.12.21, 03:48 AM
|
---
Self Portrait: Tired and Fabulous, The CAI Store's collaboration with producer and stylist Rhea Kapoor, is a line of functional and stylish footwear. In a t2 chat, Rhea talks about the making of the #RheaforCAI range for the PETA-approved home-grown vegan footwear brand.
This collaboration is quite unique to your career. How much fun did you have in designing the shoes?
Yes, it is unique. I've never worked on creating shoes. It was a lot of fun and challenging because we worked so much. I had a really good time. Honestly, these are the only shoes I wear right now. For the most important points in my last year, I have worn the shoes that I've created and tested them myself. It was a challenging and interesting experience altogether.
Tell us more about the designs. What all did you keep in mind besides comfort?
Besides comfort, I kept in mind that the shoes should be versatile, and should be for all body types. For example, if a girl has thick legs, calves and ankles, it should be flattering. If a girl feels like she needs to be able to wear different lengths of dresses or skirts... the one thing that I thought about was 'What can I style with the maximum things?'
What were the challenges?
The challenges were fabrication and fitting, some people have narrow feet while some have broad. To get the fit right, we tried it on as many people as possible and engineered the shoes to fit well and look stylish at the same time.
What did you learn?
I've learned that what you feel like when comfortable is a very personal thing and there are a few basic principles of comfort. I think that it's really important to understand how people use their clothes and fashion styles and how you can help them.
You have a line of clothes. And, now you have done shoes. What was similar and different in the creative process?
Shoes are a bit different in a way because it's a lot more technical. I think shoes have much more limited surface area so there's not a lot you can communicate on the shoe or with the shoe. You have to go with the vibe of the shoe and you need to think about pulling things together. A shoe is punctuation on an outfit. It's basically an adornment and a perfect accessory. It's a thing that brings everything together while an outfit is like the beginning of a statement.
Do you have a shoe fetish?
Yes, I have always been obsessed with shoes. Shopping for shoes was like an addiction where I had to control myself on buying shoes, but not any more. I am past that right now and obsessed over other things. I definitely had a phase.
Tell us about your favourite pairs…
My favourite pair of shoes currently is the 'RK pair' from the new 'Self Portrait' collection; it's my dream formal shoe. I love my wedding shoes and the 'RK Nude', which are also from the new collection. They make me feel comfortable and they're good with everything.
Are you vegan too like Sonam Kapoor? What is the best bit about the growing popularity of veganism?
I'm not vegan and I don't think Sonam is either as of now. She just limits non-vegetarian for now.
Rapid fire
Name a personality who suits this style of footwear:
Boots: Me
Stilettos: Khushi Kapoor
Wedges: Pooja Dhingra
Sneakers: Anand Ahuja
Jootis: Sonam Kapoor
The CAI Store founders Aradhana Minawala and Dhanraj Minawala tell why Rhea is the perfect choice for the collaboration…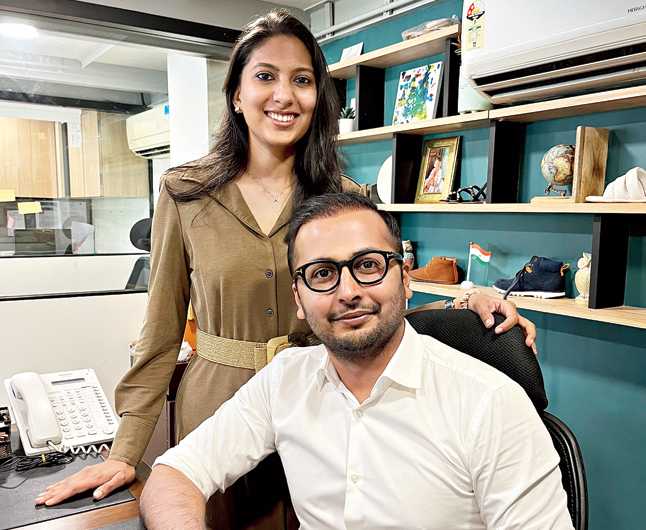 Why was Rhea Kapoor a perfect choice for this?
We couldn't have thought of someone more perfect for this collaboration. Rhea's style is so unique and that's what drew us to her. She knows what she wants and what the audience wants to see and have and it worked out so well, as it made the whole procedure easier. The designs were meant to be edgy and different and that's exactly what we worked on for our new collection, as we want the customers to know that we are capable of much more. Her sense of style and her keen eye for detail and perfection is what reflects in the collection.
What do you love about the range?
Everything! But if we have to choose, the boots, the lady symbol and the cushioned insoles. Boots are a new category for us and we absolutely love how the designs have come out. The audience is responding really well, which gives us the encouragement to boost this category. The lady symbol — this is the iconic symbol for our collection. It speaks about the lady being curvy and luxurious, she's lying down with her hand on the hip. She's tired but she's fabulous.... The insoles used on the heels and some flats are pillow-like, to give the utmost comfort. We want to give the feet that feeling of lying down on a pillow after a long day.
Why does veganism need to be spoken about more and more? What kind of a response has the brand got since launch?
It's a choice that most people want to follow and adopt. The perception of good shoes only being in leather is something we wanted to eradicate. Veganism is being adopted as a way of living for so many people now. Since the launch of Rhea for CAI, we have seen an amazing response! People are loving the collection and we especially got a great response for the boots.