Relax and rejuvenate with a skincare range from Earthy care
Self-care is not an extravagance, it's an investment and during such times when staying at home with all sorts of morbid news around can take a toll on oneself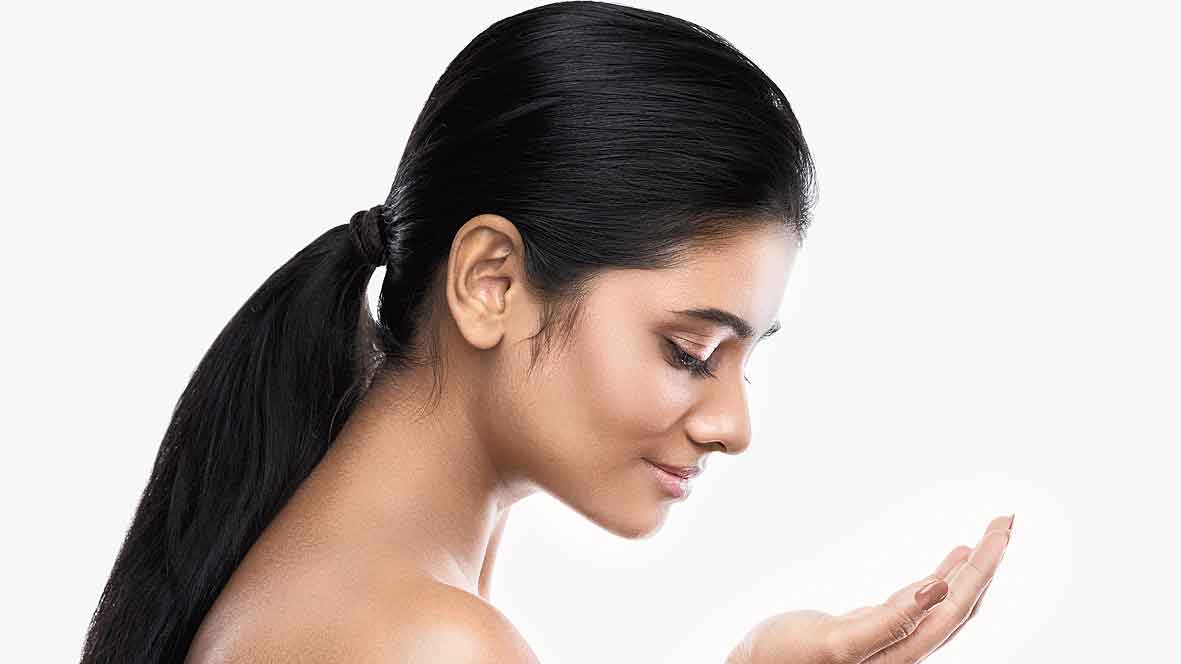 Spending some me time has become the need of the hour
File Picture
---
Published 31.05.21, 01:21 AM
|
---
Self-care is not an extravagance, it's an investment and during such times when staying at home with all sorts of morbid news around can take a toll on oneself, spending some me time has become the need of the hour. Earthy Care, a new skincare brand in the city by Sangeeta Jain (inset), has a series of rejuvenating and nourishing face masks and scrubs that are bound to make you feel good and fresh.
Made with organic and fresh ingredients, there are varied combinations for all skin types. From the on-trend Korean Homemade Face Mask for the porcelain skin look, Avocado Honey Face Scrub to Charcoal Face Mask, there's plenty to choose from. Anyone who is confused about their skin type can go for personal consultation with Sangeeta to create a customised beauty pack. "I am a fervent supporter of organic skincare products. I have been associated with marquee skincare brands for over a decade, giving me an in-depth insight of customer pain points in choosing the right skincare product. Hence my experiences strengthened my conviction that there is a white space for personalised organic skincare. Earthy Care was conceived with my vision being, people deserve to have skincare products which are easy to use and easy to choose. My concept being entirely homegrown with an objective to provide a skincare regimen which is freshly made and organically crafted, keeping all the safety measures in place, to being cruelty free and cost effective. Earthy Care has the potential to be a care-from-home keeping the parlour at bay, reducing the hassle of going out as it is delivered to you right at your doorstep," said Sangeeta, who runs the brand from her home. To order, one can contact them on their Instagram and Facebook account (@earthy.care) between 11am and 8pm or call on 9163356789 and 9831526729. The range starts from Rs 299.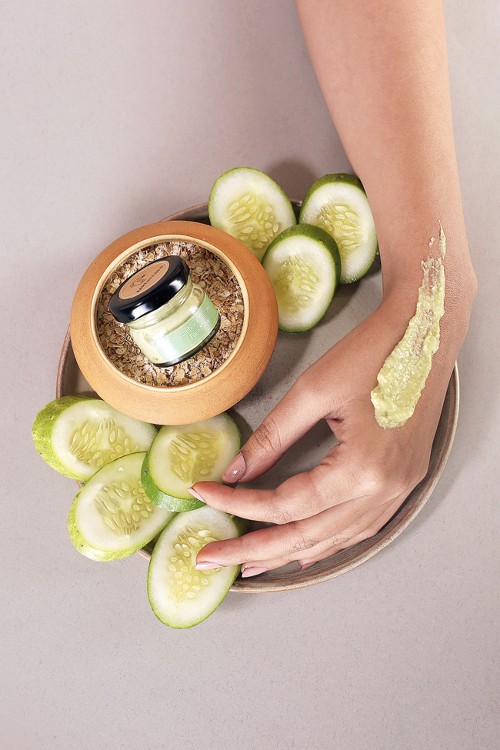 Cucumber and Oat scrub: Managing home and office can get you tired and exhausted. If you are looking for quick rejuvenation, try this face scrub before going for shower. Cucumber instantly hydrates dry and dull skin while oats help in proper exfoliation. Cucumber juice is also anti-inflammatory, so if there are any rashes, it has a soothing effect.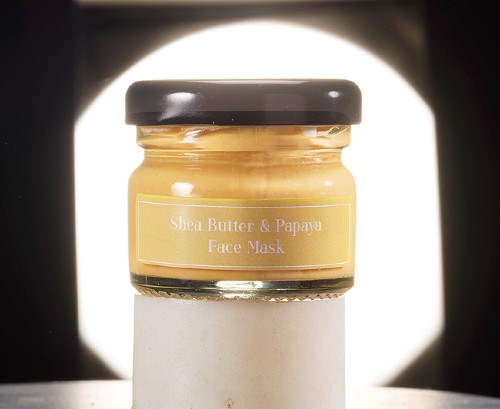 Shea Butter and Papaya Face mask: Who doesn't know the goodness of papaya! Ripe papaya removes dead cells from the skin while shea butter maintains the elasticity of the skin and both together act as a extremely nourishing face mask. Keep the mask on for 15-20 minutes and rinse with water and pat dry.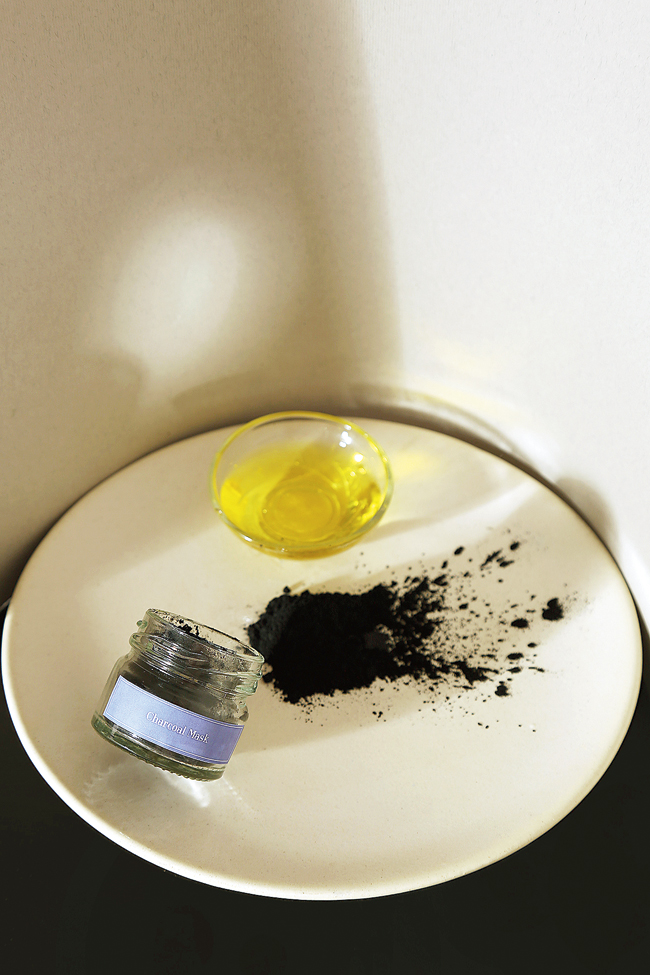 Charcoal Face mask: If you are fed up of open and clogged pores, this face mask with activated charcoal can help you reduce oil secretion in your skin and minimise the pores too. The texture of the mask is silky smooth and it's advised to keep the mask on for 15-20 minutes and then gently rub the mask with wet fingers for a few minutes before washing it off.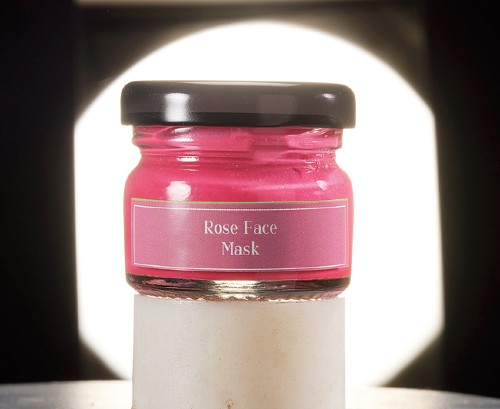 Rose Face mask: As beautiful as the colour and aroma is, this mask is bound to calm your senses and skin. Apply the mask on clean and washed skin and let the rose oil soothe any rashes or skin irritation.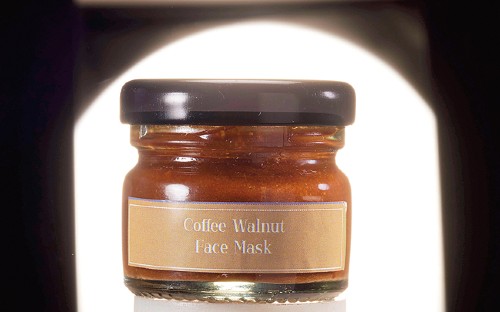 Coffee and Walnut mask: One of our fave from the lot, this super aromatic mask instantly made the skin soft, supple and hydrated. Coffee is used to regulate skin regrowth and walnut has high Omega 3, thus making it filled with goodness. They also have a scrub with the same ingredients which can be applied before the mask.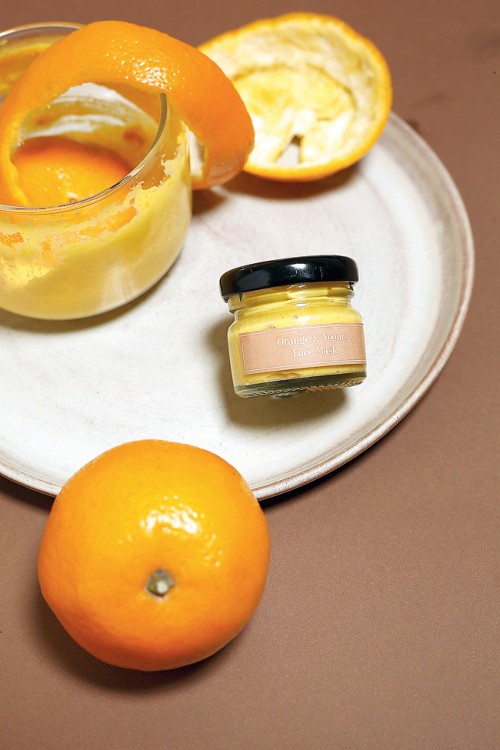 Orange and Yoghurt face mask: Warm yellow in colour, this mask is made with real orange peel and fresh yoghurt. Orange, which is known to produce collagen in the skin, helps in making the skin firm while the yoghurt ensures the skin remains supple, fights acne, reduces premature ageing and also helps de-tan.
Pictures: Earthy Care