Raw Mango's festive 2020 collection Moomal decoded
Sanjay Garg tells t2 why the collection is his 'most personal one'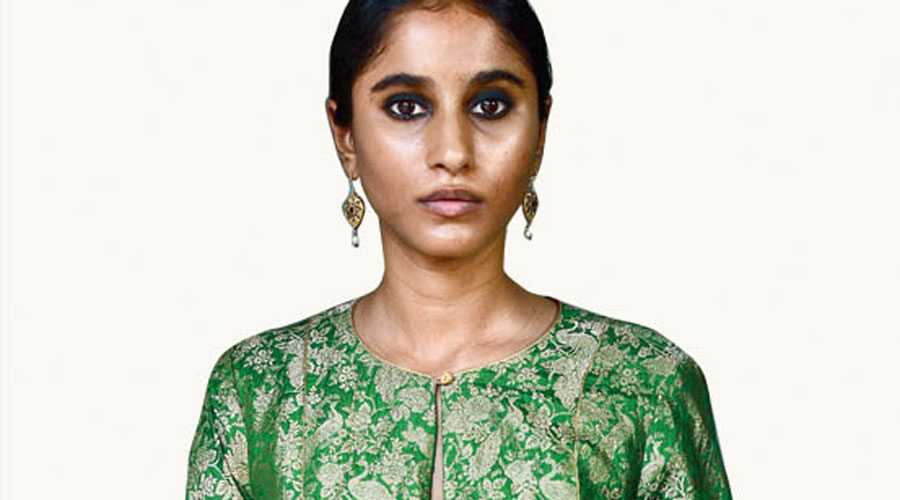 ---
Published 07.11.20, 12:52 AM
|
---
Earthy, raw and decadently stark. That's Raw Mango's Festive 2020 line Moomal that was released digitally at Lakme Fashion Week last month. Art directed by Sanjay Garg, founder and textile designer, Raw Mango, the short film, starring actress Mita Vashisht, is intimate with customs and rituals. Adding to the narrative is the music, the gorgeous reds, pinks and green and Sanjay's striking aesthetics. He later decoded Moomal for t2.
Congratulations for a stunning Moomal. It's interesting how you have woven in the concept of 'love', which transcends religion and border. The romantic love of folklore and your nostalgic love for Rajasthan have come together beautifully. Was that the idea?
Moomal is from an old love story from Rajasthani folklore but moreover, a woman who lives by her own rules, unafraid to embrace customs and rituals whilst still upholding her values, she doesn't shy away from traditions but instead seeks a balance.
Did you get a chance to go to Mubarikpur, where you hail from?
Not during the shoot of Moomal but I visit as often as I can. Where did you shoot Moomal?
We travelled to Shekhawati, Bikaner and Barmer, which have inspired the visual language for this campaign. Moomal was shot in the havelis of Shekhawati over a week using the original decor to keep it as authentic as possible.
We could almost smell the earthiness of the collection. Is this your most rooted collection?
It is the most personal one for sure. The campaign portrays a typical Marwari wedding and the nuances of this culture. My sister is the bride in the campaign and we also made our own music featuring artistes from the region.
You say in the video that this collection challenged you. How so?
It's not what I would naturally live with, but it's true to its roots given that balance and value is aligned with a greater vision… like the idea of home. We absolutely love the colours. What are your favourite colours of Rajasthan?
I love the colours of Rajasthan and I like them more in combination with another. I do love rani pink and peela.
The peacock motif is beautiful. Tell us a bit about what role it plays in the collection.
When stripped back from their kitsch representations, peacocks are elegant, iridescent birds found across the Indian subcontinent. Their unique calls and bodies perched atop trees surround our studio every day. They are found aplenty in Rajasthan and feature as the central motif in our festive collection, Moomal. They dance amidst graphic lines of textile and embroidery. Interpreted from folk, its form and layout draws from oral traditions, representing the importance of this language, one unstudied yet significant.
Can you please take us through the accessories used in the collection?
We have used traditional Marwari/Rajput jewellery like borlas, naths, aadh, maudh (tied around the head of the bride and groom).
We also had Kailashji and his mother come into our studio to hand-make chutil as through Patwa craft. Our shoes were influenced by what mojris stand for us in today's time, also designed in-house and featured motifs of embroidered peacocks.
What was the most memorable part about this journeying back to where you belong?
As we navigate through this challenging time, it was very special to have this chance to travel back home and show everyone the region through my stories and memories.
How have you kept Rajasthan alive in your life?
I don't think I need to make a conscious effort to keep it alive... it's a part of my being and my daily life is influenced by my upbringing and emotion associated with the region. The food, culture, language, clothing….