Rakulpreet Singh talks summer style
My all-time favourite for summer is white, says Rakulpreet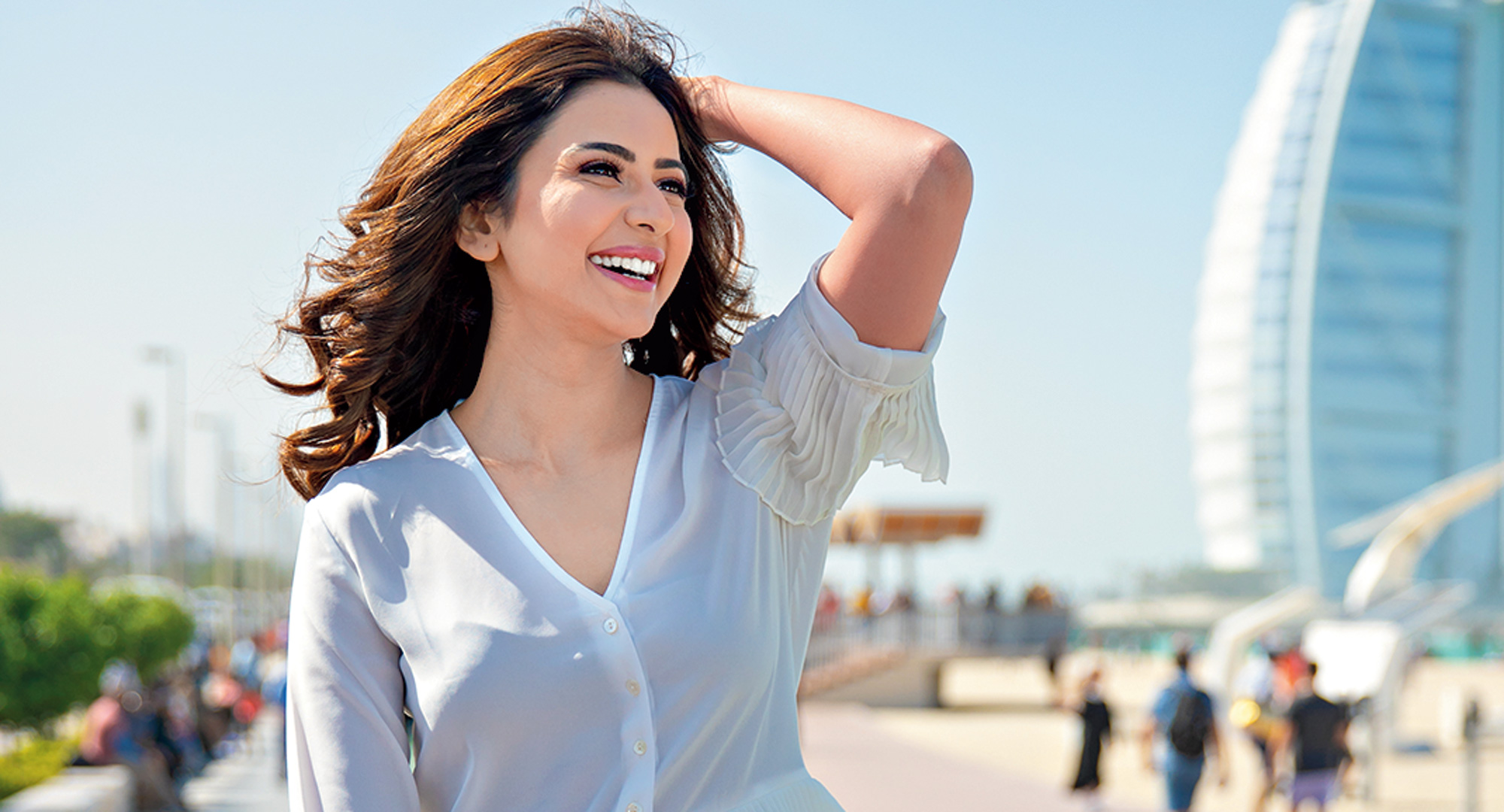 Rakulpreet Singh
The Telegraph picture
---
Published 22.03.19, 05:32 PM
|
---
Rakulpreet Singh, who has starred in films like Yaariyan and Aiyaary, is a summer girl who loves her flowy dresses and lots of white in her wardrobe. The pretty actress who shot for Koovs Travel Curation, shared her summer fashion faves with t2 over an email chat.
Your Koovs vacation wardrobe looks very fresh!
Well yes it is fresh! I quite like the collection. I think it is subtle yet stylish, breezy and comfortable. That's my sense of style as well, where comfort takes over and then it naturally falls into the fashion space.
Take us through some of your favourite pieces from the collection…
I think my most favourite would be the pink leopard-print T-shirt and the high-waist pants. That pair looked really stylish and it was comfortable, classy and perfect for travel.
How much of an online shopper are you?
I'm not much of an online shopper. I never used to shop online and only lately discovered my love for it, if I can say so. It is just six months ago that I started shopping online.
You shot for Koovs in Dubai. How much could you explore?
Dubai is lovely. I really like Dubai and I love the food, the cleanliness and the vibe of the city. I didn't have too much time to explore, but I did go skydiving, which was on my list for really long… so that is all that I could experience this time.
What is your personal summer wardrobe looking like this season?
My all-time favourite for summer is white. I have a lot of options in white and also easy, flowy cotton dresses and outfits. But if I have to pick an all-time favourite look, that would undoubtedly be a white tee, shorts and sneakers and you're sorted.
What are your latest summer crushes?
Anything in pastels which is breezy, flowing and easy on you, would be my summer crush.
What are you buying or trying for the first time this season?
I haven't really thought of that per se. I'm actually not a person who puts in too much thought into what am I getting into this season. I go by instinct. If I like something, I pick it up. If I want to try something, I try it instantly.
What are you packing for summer travel?
A lot of pastels and white garments and definitely shorts, T-shirts and easy dresses. I usually pack for the places that I'm travelling to.
What would be your top tips while packing for a summer vacay?
Top tips would be to definitely carry your sunscreen if it's a summer vacation. A hat or a cap and nice big shades would also be must-haves. Another thing to keep in mind would be to carry loose and comfortable clothes, something that lets you breathe.
Where are you headed to this summer?
I have a couple of places to go to this summer. I haven't really planned it out yet but once that's done, I would know.